In the ongoing, often fraught march toward diversifying both the student body and the faculty of colleges and universities, professors of color have reported being saddled with added responsibilities that are less of a concern for most white faculty. The COVID-19 pandemic made the weight of those added duties even more glaring, some observers say, and clarified just how much more difficult it can be for faculty of color to successfully proceed toward earning tenure — under the longstanding rules about what constitutes scholarship that merits tenure.
"There is this invisible labor that, to a great extent, falls on faculty of color and on women and on women of color, especially," says Dr. Mangala Subramaniam, a few weeks after lending her expertise to an August 2022 webinar, "Making the Case: Preparing Your Dossier for Promotion to Full Professor." The webinar, hosted by Worcester Polytechnic Institute, signified the kind of extra lifting that Subramaniam has done throughout her career in higher education.
Subramaniam is a sociologist and former director of the Susan Bulkeley Butler Center for Leadership Excellence at Purdue University. She says the ongoing pandemic has renewed and, in some ways, sharpened discussion about how the wide array of work some faculty undertake should be measured, valued, and recognized as part of an official portfolio of those seeking tenure.
"After the summer of 2020," Subramaniam says, " ... students of color were relying on faculty of color during those times. The emotional work involved in that is tremendous, it's exhausting. I know. Personally, I have done it. I've listened to that trauma, then needed to step back and take thirty minutes to regroup in my own head — before reaching out again to those individuals who were falling apart and didn't know where else to go. I can't even quantify the invisible and emotional labor that I have done through the pandemic.
"In some ways women and women of color, especially, have been doing it for a long time," she continues. "It's in the scholarship. But we've not grappled with how we incorporate and regard this work as substantial, meaningful."
The COVID-19 effect
For those neophyte faculty, the situation may be even worse, according to Dr. Lydia Contreras, vice provost for faculty diversity, equity, and inclusion at the University of Texas at Austin.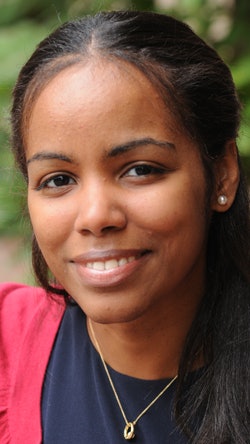 "The pandemic has been much harder for people who are starting their careers and done so during such a tough period of isolation," says Contreras, also a chemical engineering professor.
"There have been all these larger barriers to meeting community, forming community," she continues. "There has been much less visibility and a demand that faculty provide more services. People are much, much busier. They have a lot more commitments. There's been less of a chance of meeting people casually in the hallway. When you add to that the extra service of reporting on what's happening [to] underrepresented students whose families still are being more affected by COVID; when you add that to racial unrest and injustice, all of this has aggravated the efforts of underrepresented faculty."
Additionally, for example, those faculty have not been able to attend conferences — many were canceled, and webinars don't quite equal in-person engagement —that are critical to networking with, for example, administrators of research grants.
The risk is that mainly white scholars will remain the priority for those who determine who gets tenure, says Contreras.
Signs of progress
Tallies from the Integrated Postsecondary Education Data System suggest that change on that front has been fractional: Underrepresented minorities accounted for roughly 11 percent of tenure-track or tenured faculty in 2013 but 12 percent in 2019. The respective figures for women during the same period were roughly 41 percent and 43 percent. For whites, there was an overall decline of 5.67 percent among those on the tenure track and a 3.9 percent overall decline in those who were tenured during the same period.
Still, Contreras sees some positives. "Before when someone raised a flag regarding their personal circumstances, that got dismissed," she says. "Now, maybe the tenure review committee has to contextualize performance, what's really, truly happened with you, your health, your students. For many different reasons, life happens."
For its part, the center Subramaniam directed at Purdue developed a best practices tool for gauging the global impact of COVID-19 and racial unrest on its faculty, and a resource for annual performance reviews. "How to engage in discussions of differences such as race" is among its modules.
"Many of the inequities imposed upon faculty of color were always there," says Subramaniam, co-editor of "Dismantling Institutional Whiteness: Emerging Forms of Leadership in Higher Education."
"It's become more visible and more prominent," she adds, "and people have spoken out more about it. And still, there is some resistance to this discussion in higher education, that somehow this is a zero-sum game. That the minute you highlight the challenges of some group, you automatically are overlooking that there are challenges for other groups. This is a delicate balancing act."
University administrators often say, "'I'm listening, we're listening' but that is not followed through on, in the form of action," Subramaniam notes.
But higher education may be reaching a tipping point, making inaction less of an option, Contreras says. These times have spotlighted faculty burnout and how heightened risks for burnout have had many in academia considering careers elsewhere. "People are saying there are areas where I can make an impact and be seen as a whole, holistic person with interests outside of work," Contreras says, "where my sense of social activism matters.
"Universities will need to respond in creative ways to make sure that all faculty and particularly faculty of color are doing what satisfies them, their soul, their spirit," she says. "Those conversations are now allowed, when, before, they were sort of underground."
"The numbers of tenured faculty of color are really, really low," Subramaniam says. "Is this on our radar? Absolutely, yes. Have we educated promotion committees about how they should evaluate? Asked all the right questions?"
She adds, "Five years down the line, this is going to have an impact on the records of the person leading higher education institutions ...There needs to be a rebranding of tenure that gives credit, not just for research but for the invisible labor. Right now, that labor doesn't find its way into records, but it needs to be systematically incorporated."