Trailblazing is nothing new to Dr. Toni-Marie Montgomery. The dean of Northwestern University's Bienen School of Music was the first woman in the role and first African American dean at the university in general.
Montgomery, who joined Northwestern in 2003, said she was also the first African American dean at the University of Kansas, serving in its School of Fine Arts.
Montgomery plans to step down from the role after 20 years as leader of Northwestern's music programs. Her term ends Aug. 31, 2023. She said she expects to return to campus as a tenured professor in piano after a year.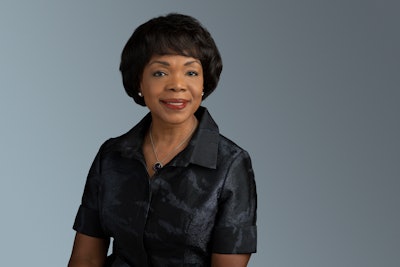 "I feel like it's really time to move on," Montgomery explained. "We've accomplished a lot during my tenure. And I think it's time for someone new to move the school hopefully in that upward trajectory that we have been going – and I'm sure that that will happen – but also to invest in other areas that may not have been my areas of interest."
Of the veteran academic leader's accomplishments, one of her proudest is her work in vehemently advocating for and making reality Northwestern's Patrick G. and Shirley W. Ryan Center for the Musical Arts, she said. The new music building was completed in 2015.
"I refer to the building as my 12-year-old baby," Montgomery remarked with a laugh.
Another achievement is that she managed to hire two-thirds of the music school's faculty during her time as dean, said Montgomery, who also expresses regret in not being able to recruit more faculty members of color, primarily Latinx and African American faculty.
"It's certainly not for lack of trying," Montgomery said. "But other than in our jazz program, we have not been successful in that area."
The Bienen School is one of the top music schools in the U.S., one of 12 in a group called Seven Springs, Montgomery said. And even there, she pointed out that, at the time, she was the only woman to lead one of the schools. Currently, there are three, she added.
"When I speak to people, they assume that because this is the arts, because it's music, that we are more open," Montgomery said. "But the reality is that, still in leadership among these top music schools, that even having a white woman is an unusual aspect. I should also say there are no Asian deans of these 12 top music schools, no Latinx deans."
She attributed the lack of diverse representation in music leadership, faculty, and major symphony orchestras to a "pipeline issue."
"When I was a grade school student, music classes (i.e., choirs, bands, orchestras) were provided," Montgomery wrote in an email. "These opportunities are no longer offered in major cities like Chicago."
"Many — and I'm speaking mainly for African American middle-class parents — they don't see music as that viable career path," the email continued. "So it's more pushing business, law, medicine. So, there are fewer people of color than who are training as musicians."
Montgomery holds a Doctor of Musical Arts degree in piano chamber music and accompanying from the University of Michigan, the second ever to do so. She also holds a Master of Music degree from the University of Michigan and an undergraduate degree from the Philadelphia College of Performing Arts.
Outside of her deanship, Montgomery is a founding member of the Black Music Repertory Ensemble of Columbia College of Chicago, a group of 15 classically trained musicians who performed music by Black composers.
"And for most of us, many of these composers were new to us because they were then absent from our music history books from the repertoire that we learned as students," said Montgomery.
Montgomery is a member of the boards of trustees of the Chicago Symphony Orchestra Association and the Ravinia Festival, as well as secretary of the Gateways Music Festival board of directors. Last year, the orchestra at Gateways comprising all musicians of African descent performed at Carnegie Hall, which she said was the first time Carnegie had presented an all-Black classical orchestra.
Based on her extensive years in university leadership, Montgomery suggested that younger people look for mentors in many places, of many kinds.
"There are many different types of mentors," Montgomery said. "I would encourage younger people to speak to individuals. ... Take advantage of mentors in all different guises, meaning not just women if you're a young woman, and not just people who look exactly like you."
And for those in power and making hiring decisions, Montgomery asked them to keep a lookout for promising individuals of diverse, nontraditional backgrounds.
"Really look at the make-up of your institutions," advised Montgomery, adding that leaders should look to see what benefits such diversity can bring to their institutions instead of treating diversity as a checklist. "If you have qualified individuals who can contribute, then please do look at them and look at them a second time."