In 2022, student leaders launched a campaign to challenge the long-standing stigma associated with attending community colleges. The campaign, initiated by the student international officers of the college honor society Phi Theta Kappa, uses evidence-based statistics and first-hand success stories to spread the message that community colleges offer a smart option for individuals to achieve their educational goals. To overcome negative stereotypes, the CCSmart advocacy campaign tells the stories of students' educational journeys and the positive impact community colleges had on their lives.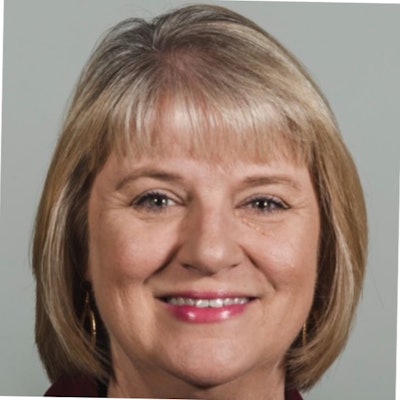 The student-led campaign is commendable, but the community college stigma doesn't only affect students. Faculty members are sometimes questioned about their choice to teach at a community college rather than at other higher education institutions. Community college faculty are usually prepared to respond to these questions, with varying reasons for their career choice. For graduate students and professionals interested in an academic career, it is important to understand the differences between selective admission institutions, focused on research, publication, and the expansion of knowledge, and those that are open-access, focused on teaching and student learning.
Community colleges, as for their students, can be smart career choices for faculty who are most interested in teaching and student success. Faculty take pride in their work to advance educational access and success for students from all walks of life. Many are first-generation college students, work while attending school part-time, and have parenting responsibilities. The diversity of students' experiences — from military service, previous work experience, parenting, and management of their own households — adds a richness to the classroom experience that may not be found in institutions with a more homogeneous student body.
Community college faculty work with students, many of whom arrive already having a wealth of lived experiences and a mature and focused intent on advancing their lives through education. Having a diverse student body combined with small class sizes invites meaningful classroom interactions between faculty and students. With most classes enrolling fewer than 30 students, faculty can foster a sense of community in which students feel connected to their classmates, their instructors, and the institution while receiving more individualized instruction. Faculty can experiment with active learning strategies such as involving students in discipline-based research projects or incorporating innovative uses of technology to assist students.
Community colleges are a smart option for equity-minded faculty who prefer to focus their time on high-quality teaching practices and student learning rather than feeling pressured to conduct and publish independent research as required at most universities. Faculty at community colleges have a collective responsibility to create inclusive learning environments to address the needs of all students, including those who may have unique circumstances, such as delayed entry to college, the need to refresh basic skills, or the desire to upskill for career training. Perhaps the greatest reward for faculty is to see their students, many of whom have overcome significant obstacles, receive degrees or certifications at pinning ceremonies and graduation exercises. Faculty often continue professional relationships with graduates who retain ties to the college by serving on institutional advisory committees, contributing to college foundations, and providing employment opportunities for students and graduates.
Faculty also benefit from working with a diverse group of colleagues, some hired directly after completing graduate degree programs. Others have previous teaching experience at universities, technical schools, or secondary institutions. The commitment colleges have for participatory governance and professional development gives faculty members the opportunity to interact with colleagues while developing institutional plans and policies as well as advancing their own careers. Faculty in technical disciplines work directly with industry professionals to create innovative programs that address emerging local workforce needs.
By understanding the value of America's community colleges in the higher education landscape, and taking their cue from the CCSmart initiative, faculty can play an important advocacy role for their colleges and their students.
Dr. George R. Boggs is the president & CEO emeritus of the American Association of Community Colleges and superintendent/president emeritus at Palomar College in California. He is chair of the board of the Phi Theta Kappa International Honor Society and a professor of practice in the Community College Leadership Program, Kansas State University.
Jennifer Sramek is the dean of business, entrepreneurship, and health sciences at Del Mar College in Texas. She has worked in community college faculty and administration positions for 22 years. She is completing doctoral work in the Community College Leadership Program, Kansas State University.
The Roueche Center Forum is co-edited by Drs. John E. Roueche and Margaretta B. Mathis of the John E. Roueche Center for Community College Leadership, Department of Educational Leadership, College of Education, Kansas State University.