Dr. Terry Anne Scott has been told that her classes change lives. She said she can't count the number of white students who, in their evaluations for her African American History, Blacks and the Law, and Civil Rights and Black Power classes, have said, "I was raised to be racist, and taking your courses has allowed me to see things differently."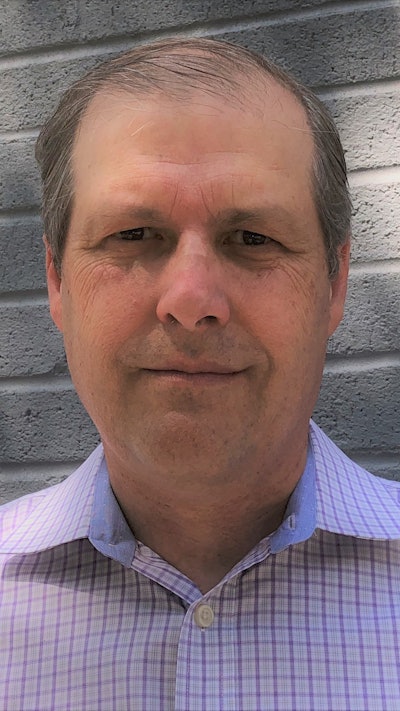 But to some, Scott's teachings as an associate professor and chair of the history department at Hood College seemed like a threat. Last year, according to Scott, after she helped to create an African American Studies elective for high schoolers in Frederick County, Maryland, based on her college course, a slate of candidates for the county school board ran on a platform of trying to get rid of it, along with other examples of "woke ideology."
The opposition to Scott's course is only a small part of the backlash to the racial reckoning of 2020 that was sparked by the murder of George Floyd. All over America, from local elections to state legislatures, proposals are popping up to limit and re-shape how the country's racial history is taught.
According to the free speech organization PEN America, since January 2021, 229 bills have been proposed that would affect issues of race in American schools, such as restrictions on teaching critical race theory, the concept that racism is not only based on individual biases but embedded in the country's legal structures. Fifteen have passed.
Florida has been a particular site of activity. Elementary school teachers have been forced to empty their classroom libraries in response to a law requiring that all books be approved by a media specialist as free of "unsolicited theories that may lead to student indoctrination." Gov. Ron DeSantis banned the pilot of the College Board's Advanced Placement African American Studies course. DeSantis also replaced nearly half the board of the state's New College of Florida, part of an attempt to transform it into a beacon of so-called anti-wokeness.
"At the core is an attempt to cement white supremacy," said Scott. "It is an attempt to erase not only [record of] the historical processes that led to systemic racism but also to erase the vast contributions of African Americans to the building of wealth and the very existence of this country."
Inspired by the current conditions, Scott left her position at Hood last summer to become the founding director of the Institute for Common Power, the educational branch of Common Power, a voting justice nonprofit organization. She said restrictions being put into place have a powerful negative impact on learners of color.
"You're telling Black students that they're not in the historical record, not a part of the narrative, and that they don't matter. The structural inequities they see today are not historical processes, they are their own fault," she said.
White students are robbed of knowledge of the real history of the U.S. as well as the opportunity to empathize, according to Dr. Alex Vitale, professor of sociology and coordinator of the Policing and Social Justice Project at Brooklyn College.
"For many middle-class white kids, the development of some kind of sympathetic understanding of the experience of Black people has been generated because they read a particular novel or a particular piece of history that is now being threatened," Vitale explained.
He argued that the overall effect of the backlash and subsequent policies is to stymie true racial progress.
"[There's] the potential for a whole generation of young people to miss exposure to important ideas about the history of this country, and that will make it harder for movements to make progress among the general public," he said. "It undermines our ability to achieve any kind of real racial reckoning that might set the stage for improved race relations and greater overall equality."
Scholars fighting back
Academics and activists are fighting back against the restrictions in many ways. Some are responding by continuing to teach their classes as normal, even under threats of damage to their reputations, livelihoods, or worse.
"Teachers and academics are under a specific kind of threat," said Dr. Yohuru Williams, distinguished university chair and professor of history at the University of St. Thomas, and a fellow at the Institute for Common Power.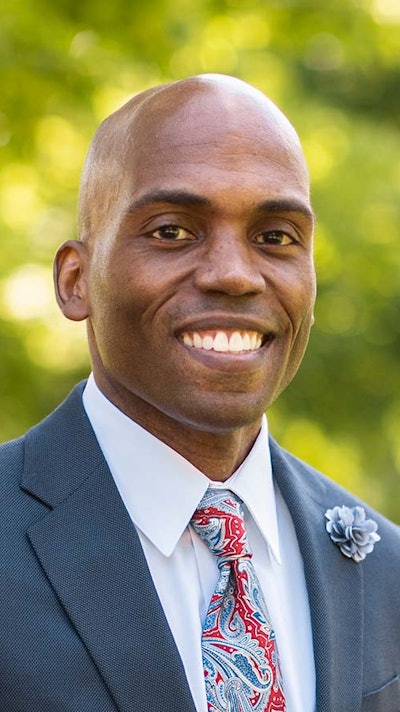 Williams said he and several colleagues have received death threats.
"In this post-Jan. 6 culture of violence, you really have to take your security seriously," he said. "There's a real threat of bodily harm."
Other scholars are writing articles and editorials and posting on social media, both to challenge restrictive policies and to promote the work of scholars that is being restricted. Some are making it the subject of their work, like Dr. Veronica Jones Baldwin, assistant professor at the University of North Texas, and Dr. Kaleb Briscoe, assistant professor at Mississippi State University, who received a $50,000 grant to study CRT bans.
Others are taking more active steps to counteract the restrictions. One is Vitale, author of the book The End of Policing — which Sen. Ted Cruz brandished at then-Judge Ketanji Brown Jackson during her U.S. Supreme Court confirmation hearing, in an attempt to link her to the controversial ideas therein. Vitale said he wanted to make sure that important perspectives on race were available to whoever wanted to learn about them. Using Twitter, he connected with a member of the Democratic Socialists of America's (DSA) chapter in Broward County, Florida. Vitale used his relationships with publishers to arrange for the donation of roughly 800 books, with titles including his own, From #BlackLivesMatter to Black Liberation by Keeanga-Yamahtta Taylor, and How Europe Underdeveloped Africa by Walter Rodney. The books are being distributed by the DSA and the Dream Defenders, a youth activist group, at a series of events they organized; they plan to give away more on college campuses and at upcoming festivals.
Vitale is not the only Brooklyn College professor getting books into the hands of readers in far-flung states. Lawrence Johnson, an assistant professor of sociology, led a drive in February raising thousands of dollars to make the young readers' edition of The Rebellious Life of Mrs. Rosa Parks by Jeanne Theoharis available to children in districts where the teaching of Black history is under fire, part of a campaign by the Zinn Education Project.
Scott and Williams are working to counter-act the restrictions through the Institute for Common Power. In March, the Institute began the Truth Matters Initiative, a series of public conversations featuring speakers like Dr. Hasan Kwame Jeffries, associate professor of history at The Ohio State University, who discussed obstacles and opportunities for teaching American history honestly.
Scott and Williams are also making more aggressive plans. In May, the Common Power Institute hopes to hold a 24-hour teach-in on CRT at a Florida school, featuring prominent scholars.
"We're looking to teach all the history that people like DeSantis and others are attempting to essentially illegalize and demonize," said Scott.
Scott and Williams are hoping to hold the event at the New College of Florida.
"It's an opportunity to reclaim those spaces with our bodies and with the scholarship," said Williams. "We need to demonstrate our commitment to defending academic freedom, free speech, and democratic practice."
After all, Williams points out, restrictions on the full story of Black history make it harder to learn about resistance.
"These are the lessons that we're not being allowed to teach," Williams said. "But ultimately, what we should have learned from those lessons is how to fight."