Higher education is expecting a ruling from the U.S. Supreme Court in the Students for Fair Admissions (SFFA) v. Harvard College and SFFA v. University of North Carolina (UNC) Chapel Hill cases argued Oct. 31, 2022.
The cases, led by anti-affirmative action activist and SFFA President Edward Blum, allege these institutions discriminated against Asian American applicants by unfairly prioritizing underrepresented minority applicants in violation of the Civil Rights Act of 1964. The ruling will decide whether private and public postsecondary institutions in the U.S. will be able to use race as a consideration in their admissions processes.
"The best-case scenario here would be for the court to affirm its longstanding precedent and uphold both Harvard and UNC's minimal consideration of race as just one of dozens of factors that the schools consider in admissions," said Michaele Turnage Young, senior counsel at the Legal Defense Fund. "But there are a wide range of potential outcomes that are less favorable."
The ruling could come any time before June 2023. If the Supreme Court rules in Harvard and UNC's favor, then it would uphold current law and affirm lower court rulings, Turnage Young said. But, if the court rules in favor of SFFA, it would overturn 44 years of precedent that affirmed the educational value of diversity.
"This outcome would be a radical act by the court, which is supposed to respect its own precedents, especially precedents like this one that were recently affirmed," said Turnage Young, citing the 2016 Fisher v.. The University of Texas case on race-conscious admission, also led by Edward Blum. "Alternatively, the court could decline the SFFA's invitation to impose an outright ban on the consideration of race in admissions and instead tweak existing law in some way, perhaps holding, for example, that it is legally permissible for some, but not all, colleges to consider race in admissions."
Because of the many ways the court can decide to rule, institutions of higher education may feel unsure how to prepare for its impact. But experts say that there is still work institutions can do while waiting for the final ruling, including evaluating their admissions to look for ways to minimize racial bias in the application process and preparing for external or internal overreaction to any change to precedent.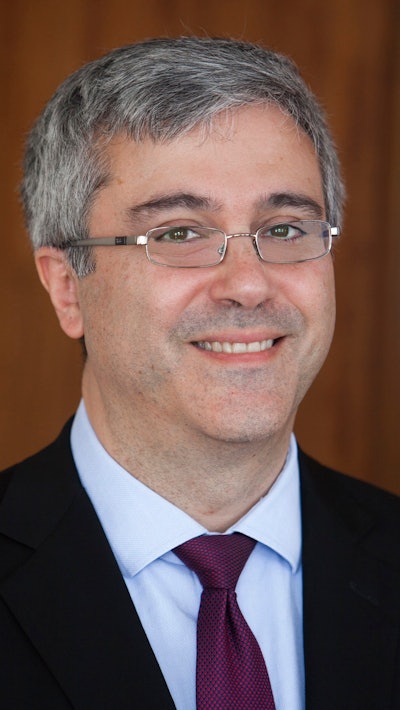 "One thing is clearly at stake, and that's the use of race-conscious admissions programs at all universities across the country," said Thomas A. Saenz, MALDEF (Mexican American Legal Defense and Educational Fund) president and general counsel. "I would say that it would be irresponsible for any institution that does currently use race-conscious affirmative action in admissions not to be preparing for that outcome. Preparing means looking for race-neutral mechanisms to continue to strive to achieve equal opportunity for all applicants."
Turnage Young agreed, adding that institutions should wait for a full decision before making permanent changes.
"It would be prudent for educational institutions to assess whether all aspects of their admissions processes afford all applicants an equal opportunity to compete for admission," said Turnage Young. "For example, if a university's admissions process privileges credentials, like Calculus, that applicants of color do not have equal access to in the K-12 system, the process may disadvantage applicants of color and the university may wish to examine whether it is fully compliant with federal and state anti-discrimination laws."
Impact on testing
Another example of eliminating racially biased criteria is removing standardized tests as a college application requirement, Saenz said. "We know that standardized tests show demonstrable discriminatory effects and class effects without a strong correlation to success in college," he said. "A lot of people are invested in the SATs — they've done well on them, and they perceive their kid as doing well, so they don't want to see it removed. That's why institutions have to be in the lead and say, 'this is not a legitimate criterion, it's not necessary or of help in predicting who is going to do well, and it has a demonstrable, discriminatory effect.'"
In the wake of the COVID-19 pandemic, California's public postsecondary system decided to make this change to their application process. The California State University system Board of Trustees voted to remove SAT and ACT test score requirements permanently in March 2022, something Saenz said has been a long time coming.
In 1996, the state passed proposition 209 which eliminated the use of race in admissions at its public institutions. Valuable lessons have been learned in the 27 years since this decision, Saenz said, particularly regarding how people will react.
"What we learned in California was the first thing that will happen when a decision comes down, there will be forces out there that will attempt to over-read and over-interpret whatever decision comes down," he said. "After 209, there was a view, unsupported by the law, that somehow policymakers in education could not talk about race or racial disparities at all — that's absolutely false."
Saenz expects the same kind of reaction from the Supreme Court ruling, and institutions should be prepared for this and attempt to prevent it. Ethnic studies courses or cultural centers could be the target of this overreaction, with some alleging these courses and spaces exist in violation of the law.
"The fact that they focus on a particular community should not be threatened, as long as they're open to anyone," Saenz said. "There may be some who assert that any recruiting program that concentrates in neighborhoods or communities that are overwhelmingly Black or Latinx is somehow a violation, [but] that's not true — this is a decision not being made by race but by underrepresentation from an area, which is race-neutral."
But even if institutions do everything they can to prevent negative effects on diversity from the ruling, Turnage Young and Saenz agree there will likely be an immediate and long-lasting effect on the numbers of students of color who are admitted into programs.
"Eliminating the consideration of race in admissions could cause the number of Black, Latinx, Native American, Hawaiian, and Pacific Islander students to plummet by 50% at some schools, exacerbating racial isolation and denying all students the improved critical thinking skills, enhanced problem-solving ability, better health outcomes, and other benefits of a diverse student body," said Turnage Young. "It could also discourage or prevent colleges from considering — and applicants from sharing — those experiences that reveal the applicants' race."
Saenz said losing diversity in the classroom has implications for the mission of higher education, to train leaders and workers that serve their communities.
"How do you get educated for leadership in a society that is now 20% Latinx, for example, when you're sitting in classes that are 5% Latinx, at best?" Saenz asked. You're in trouble about being prepared for your future when it's in that context."
If the ruling favors SFFA, Saenz said, "there will be impacts on the educational experience, and there will be kids who will be denied admission who otherwise would have been granted. And that's troubling."