Rutgers University. The New School. University of Michigan. The University of California. Temple University. University of Illinois at Chicago.
These are some of the schools embroiled in a wave of recent strikes in higher education in the U.S., as workers in the industry demand improvements from their institutions for their ongoing labor.
Unions in higher ed may go on strike after months of bargaining and impasse in negotiations on issues and demands from higher ed employees such as wage increases, better working conditions, and reliable job security.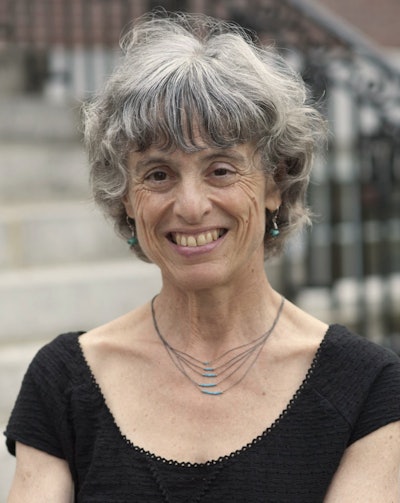 Job security in higher ed is one of the biggest issues, particularly for those in lecturer and adjunct positions at schools, said Dr. Ruth Milkman, chair of Labor Studies department at the City University of New York (CUNY) School of Labor and Urban Studies. The nontenure-track roles come with little job security if there is no multi-year contract, leaving some of these instructors with no guarantee from semester to semester whether their jobs will be there so they can teach and earn income, Milkman said.
For part-time faculty members at The New School in New York City – where almost 90% of its instructors are part-time – one key concern in their 2022 strike was adequate compensation for coursework done outside of the classroom, including grading, syllabus-building, writing letters of recommendation, holding office hours, responding to student emails, and course preparation, Zoe Carey said at the time. Carey is president of ACT-UAW Local 7902, a union representing more than 4,000 part-time and adjuncts, student educators, and healthcare workers at New York University and The New School.
"The New School is pleased to have reached a strong, fair, five-year contract with ACT-UAW Local 7902, the union representing our part-time faculty, a contract that increases compensation significantly, protects health care benefits, and ensures that part-time faculty are paid for additional work done outside the classroom to support our students," reads a May 1 statement from The New School. "The new contract allows our community to move forward fully focused on continuing to provide our students with an exceptional academic experience."
In a 25-day strike from Nov. 16 to Dec. 10, 2022, union members called for this compensation pay while the school argued that the rate listed in their contracts was inclusive of all work for a class, Carey said. But the fact that some other unions and labor battles have come away with winning such compensation proved helpful, she said.
"It's something new that unions are beginning to win," Carey notes. "Actually, it's the fact that other unions have recently won that type of compensation that really was helpful for us. The CUNY union, the Professional Staff Congress, was the first union to win that sort of compensation. Earlier in 2022, the union at Barnard College was able to win compensation for out-of-class work for adjuncts and full-time faculty there. And in negotiations at NYU, we were also able to win compensation for out-of-class work."
Multiple strikes across the U.S.
The University of California system faced a graduate student strike that lasted 40 days in late 2022 over matters including pay, various benefits, and healthcare. The endeavor engaged approximately 48,000 workers across 10 campuses.
Carey said strikes or strike authorization votes can be essential in the higher ed bargaining landscape at this point for matters of pay.
"We're in this really strange moment where — especially for bargaining in higher ed — it seems almost a requirement that you go on strike or at least take a strike authorization vote to win any sort of cost of living pay increases," Carey explained. "Most employers that are universities, that are supposed to be public good institutions, are just taking this incredibly anti-labor position in negotiations. And we're seeing very long and disruptive strikes as a result."
It's a perspective that may apply somewhat to the Rutgers AAUP-AFT Academic Worker Union as well.
"None of our major demands were anywhere close to being met before we went out on strike," said Dr. Rebecca Givan, associate professor of labor studies and employment relations at Rutgers University and president of the union. Rutgers AAUP-AFT – it represents more than 5,000 full-time faculty, graduate workers, postdoctoral associates, and counselors – went on strike from April 10 to April 14, 2023, Givan said.
Notably, Rutgers AAUP-AFT had gone on strike with two other unions, the Rutgers Adjunct Faculty Union and AAUP-BHSNJ, "demanding equal pay, living wages, race and gender equity and salary hikes," according to NPR.
The three parties negotiated together against the school after coordinating in the previous contract renewal cycle to make sure their contracts ended around the same time, Givan said.
"Most of them had been lined up before but we hadn't necessarily bargained jointly even when they were lined up," Givan said. As of May 10, the unions have voted to ratify tentative agreements.
According to Caroline Leland, a member of the bargaining team for University of Michigan graduate student labor union Graduate Employees' Organization (GEO), striking was a last-ditch effort.
"The strike is an escalation that's essentially an effort of last resort to force the university to take us seriously at the bargaining table," Leland said. GEO began striking against UMichigan March 29, with demands of higher wages and workplace safety over COVID-19 concerns, among other points of contention.
According to UMichigan's website, the union's strike violates Michigan law and GEO's own current contract, a claim that a state judge has concurred on. The school also maintains that GEO members are asking for pay almost three times the current hourly living wage for Ann Arbor.
Leland has argued that Ann Arbor is extremely expensive to live in, partly due to UMichigan itself, "the space it takes up, and the high-income people it attracts." What grad workers are asking for is to be able to afford rent and groceries while in school, she contends.
Though their strike was not motivated by others, GEO has looked to unions at other schools for guidance and inspiration, Leland said.
"We have open lines of communication with people at Rutgers, people in the UC system, people at Temple University," Leland said. "And there's a lot of solidarity across those campuses. They give us advice on how things went for them, advice on strategy, and just mutual support and encouragement, reminders of why we're doing this, why it matters, how we will be on the right side of history in the end, things like that."
Contact and collaboration of this kind occur amid other higher ed labor organizations as well. New School union members kept in touch with workers at NYU, Columbia University, and the UC system, Carey said.
A growing wave
Last year saw a record number of 15 academic strikes in the U.S., the highest number in academia in at least 20 years, according to The Guardian. This seeming wave of strikes and increase in organized labor can be attributed to a cacophony of factors, such as high costs of living and generally positive sentiments about unions among younger generations. One of the more common ones is insufficient funding from state governments, according to labor experts.
Saba Waheed, research director of the UCLA Labor Center, cited decades of declining investment in higher ed.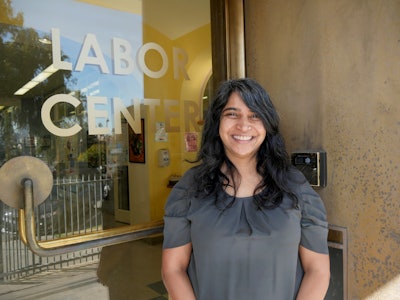 "We're seeing a lot of labor activity because we're talking about three decades of disinvestment, a lot of business models that have created these more substandard positions and jobs in the university," Waheed said.
Funding for higher ed, especially in the public sector, has not kept up with growth, demand, and inflation in the Public Policy Institute of California, last three to four decades, said Dr. Tobias Higbie, professor of history and labor studies at UCLA and director of the Institute for Research on Labor and Employment.
According to the Public Policy Institute of California, California's higher education funding has declined as a share of the budget over the past 40 years.
While this underfunding persists, labor experts point to unfulfilled expectations of academic employees as a potential cause for the uptick in academic labor organizing.
"These issues are not new," Milkman said. "But they have been intensifying."
Milkman said the wave in unionism isn't occurring across the board but only in certain sectors, such as those employing more highly educated workers.
"Above all, it's happening in sectors where there's a [dissonance in] expectations that workers have for what their employment is going to be like […]," Milkman said. "So academia is actually the extreme case of that. You have these workers who lived in near-poverty levels to get a doctorate. And then, instead of getting a tenure-track job, they're offered $5,000 to teach an entire course. Meanwhile, they accumulate often, a lot of student debt. So, there's this sort of blocked aspiration story.
"The same thing is true at, believe it or not, a place like Starbucks, which also attracts a lot of college-educated [people] – not people with doctorates so much, but sometimes master's degrees and law degrees – who work there and thought they were going to have a very different kind of work life. And they end up being baristas."
Tenure-less futures
Over the last 50 years or so, U.S. higher ed has relied increasingly on contingent appointments, according to Glenn Colby, senior researcher for the American Association of University Professors (AAUP).
Colby said that the proportion of faculty with tenure or tenure-line has steadily declined to the point where about 24% of faculty appointments are with tenure.
Director Higbie said higher ed is shifting away from tenure positions and toward more non-tenure and contingent faculty positions.
"The dream that many people go into higher education to become a professor is that they're going to have a stable job," said Higbie. "They're not going to be wealthy, but they will have a good job with decent benefits that is doing good in the world, educating the next generation of people."
"And that bargain, which many of us thought we were getting into," Higbie continued, "I think that is what has been not completely held up and that's what's causing so much unrest. The key part of that is that tenure system hiring has been undermined in the last 20-30 years by a turn toward the use of untenured faculty, contingent workers with very little job security, and therefore, a different kind of position within the university power structure."