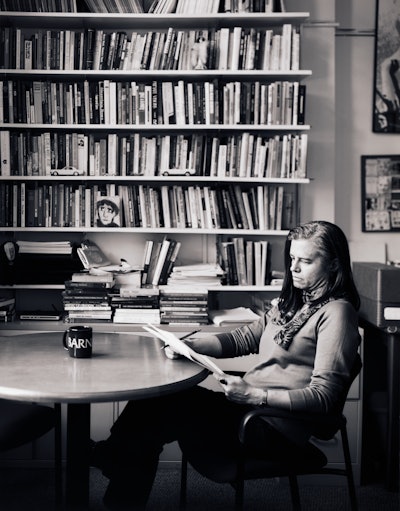 After three decades in academia, Dr. Janet R. Jakobsen, the Claire Tow Professor of Women's, Gender and Sexuality Studies at Barnard College in New York, says students continue to be a driving force for her. In the early 1980s, between undergraduate and graduate school, she was a policy analyst and an organizer on environmental issues, housing and shelter, and anti-apartheid. As a professor, she takes a social movements approach to education.
"What we're trying to do is create a world that is moving toward justice, perhaps a little faster than the arch of history that bends toward justice, and in so doing education is such a major tool," says Jakobsen, whose courses include theorizing activism; knowledge, practice and power; and religion, gender and violence.
"I started teaching in 1992," she continues. "Students have changed greatly over that time and continue to amaze me with their ideas, dedication, passion, and interests that make this a totally worthwhile undertaking. It makes you feel that whatever is happening politically, there is hope for the world."
Jakobsen's field is social ethics. She earned her doctorate in ethics and society in the Graduate Division of Religion at Emory University. Her academic focus includes religion and politics, feminist theory, queer theory, ethics, activism, and public policy. She co-wrote the book Love the Sin: Sexual Regulation and the Limits of Religious Tolerance with Dr. Ann Pellegrini, a professor of performance studies and social and cultural analysis at New York University. She also authored Working Alliances and the Politics of Difference: Diversity and Feminist Ethics.
Jakobsen is again in a leadership position with the Barnard Center for Research on Women (BCRW), serving as co-director. When she ended her 15 years as director of BCRW in 2015, the college devoted a day-long colloquium to celebrate her contributions to feminist scholarship and research. At that event, colleagues from early in her career in academia spoke about how when they were young faculty at University of Arizona, Jakobsen built a sense of queer community.
"One of the things about queer life, certainly among the generation I came up in…was the sense that you need friends to get through life," says Jakobsen, who notes that the AIDS pandemic was at its height when she was in her 20s and 30s. AIDS organizations set up buddy systems. Those kinds of networks recurred during the early days of the COVID-19 pandemic, when mutual aid groups sprang up.
"One of the things that I have learned — this is both in university administration and in community organizations and social movement work — let's do our best to create an environment in which we can all be our best selves and in which we can find joy and happiness," she says.
Activism and scholarship
Founded in 1971, BCRW is noted for combining activism and academia at a time when that was uncommon. Jakobsen says she is grateful to the people who created and nurtured the research center in its early years, which included creating the annual Scholar and the Feminist conference. It brought together feminist activism in various forms, including artistic expression, with scholarly production.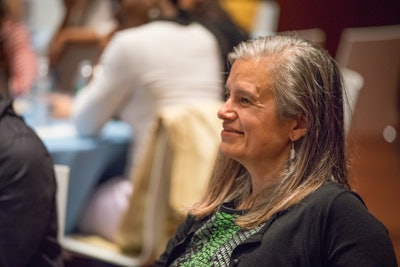 "I was able to continue that and do really wonderful projects with community-based organizations," she says. These included the National Domestic Workers Alliance and Queers for Economic Justice, which brought context to questions Jakobsen explores in her writing.
"One of the things that I have learned at BCRW is that knowledge is produced in a lot of different ways," Jakobsen says. Academic knowledge may take years of study and exploration. Activist knowledge can be more pressing and of the moment. Making an alliance between academic knowledge and activism is very powerful, she says.
Prior to and early in the pandemic, she finished two big projects, the book The Sex Obsession: Perversity and Possibility in American Politics (2020), and she served as a principal investigator for the Gender Justice and Neoliberal Transformations Working Group, a collaboration among 13 scholars working transnationally on questions of gender justice in the contemporary world, which resulted in the book Paradoxes of Neoliberalism: Sex, Gender and Possibilities for Justice (published in 2022).
The participating scholars wrote Paradoxes collaboratively. "We worked in rotating small groups," she explains. "People worked on either one or two chapters with two or three of our colleagues. It was a really fun undertaking and we learned so much from the conversations. … The book is an experiment in method as much as it has important things to say about the way that neoliberalism works out and that it's not a coherent system, but rather one that is variously paradoxical."
When they began the project, the collaborators made some videos, one of which is "What is neoliberalism?" and one titled "Paradoxes of neoliberalism." Both have received significant online viewership. Production of a new set of videos is currently underway and the book is being translated into Spanish for a Latin America edition.
A growing area of interest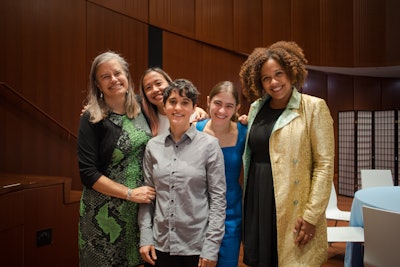 Jakobsen is currently developing several projects. In 2021, she was starting research in environmental humanities — a growing area of student interest — which got derailed by a major life event, the death of her partner of more than two decades, Dr. Christina Crosby, a professor at Wesleyan University. In 2003, Crosby suffered a spinal cord injury that she described in her memoir, A Body, Undone: Living on After Great Pain. The last piece that Crosby wrote, published in December 2020, was something they wrote together.
"I feel like the world has been strangely [open] in the sense of that I wasn't adopting a normative world and yet there were spaces for me to build what José Muñoz called 'queer world making,'" says Jakobsen. "I just want to give [students] the tools to do that and for them to build whatever worlds they want to make."
When Jakobsen returned to research, her long-time topics of concern, in particular analysis of white Christian nationalism in relation to gender and sexuality, are so much on people's minds that she is receiving many requests for work around that area.
Over the past two decades, respect for feminist theory and scholarship and queer theory and scholarship has evolved. Jakobsen says what has happened politically since 2015 has indicated that these battles are not over, especially this year with the Dobbs decision that overturned Roe v Wade. There are also state policies diminishing LGBTQ rights.
"It used to be that concerns on behalf of reproductive justice were dismissed," she explains. "There is a new awareness of the fact that issues that were sometimes treated as trivial around gender and sexuality are not trivial at all. They really have a profound impact.
"The development of and intertwining of new understandings of gender expand gender beyond a male and female binary to thinking broadly of what gender means, and that interaction with sexuality studies is very generative," she continues. "It's really interesting to see the students take that up and think about it. I think it's an exciting time in queer theory, in feminist theory, in gender and sexuality studies together."