Three years after the initial Black Lives Matter protests and with the COVID-19 pandemic emergency now lifted, enrollment at HBCUs continues to rise.
In 2020, as the nation contended with the pandemic and Black Lives Matter protests across the country, many historically Black colleges and universities (HBCUs) saw an uptick in interest and applications. These institutions were seen as centers of learning that valued people of color and embraced their talents, goals, and ambitions.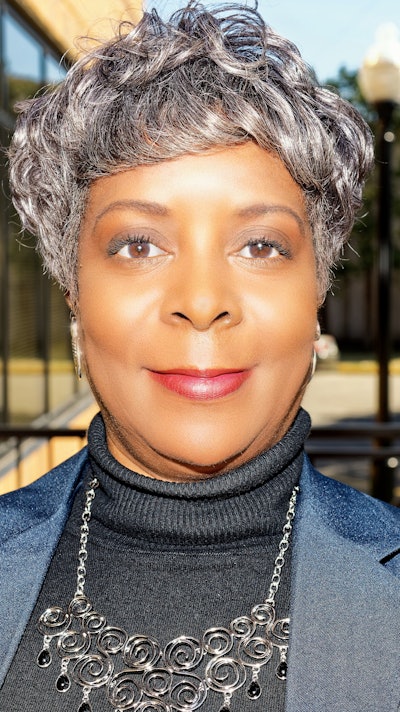 As HBCUs prepare to welcome students for fall semester, some are struggling to overcome enrollment losses and deficits due to the pandemic, but many are thriving. The lessening of health protocols for in-person classes and a return to co-curricular programming and vibrant campus life bring a bustling scene to admissions and enrollment offices.
Early pandemic years
"Absolutely, we saw an increase in interest and applications," said Angela Nixon Boyd, assistant vice president for enrollment management and dean of admission at Hampton University in Virginia. "With it being the pandemic, the challenge was enrollment because a lot of students were taking time off or…they had to take classes virtually and online, so there was a dip [in enrollment] during the pandemic, but the interest was there."
Florida A&M University (FAMU) has seen a surge in applications since 2021, according to Dr. William E. Hudson, vice president for student affairs. "We have managed that through strategic enrollment because there is capacity," Hudson said. "You can only accept the number of students you can accommodate for residence life, classroom space and things of that nature."
The number of applications to FAMU from first-time college students increased 87% from 2021 to 2022. From 2021 to 2023, the number increased 120%.
"We added new technology; we did more virtual recruitment, so students didn't have to visit the campus," said Hudson. "We added virtual tours, so people could see the campus without having to travel. We also increased our social media efforts to promote the university."
National press releases going out from FAMU's communications office also increased with stories covering academics, athletics, and the marching band, which participated in national events. Hudson said FAMU began using the Common Application that has proven effective.
Khala Granville, director of undergraduate admission and recruitment at Morgan State University in Maryland, said the university has seen a significant increase in application volume as well as admission offers. Morgan State has an enrollment goal of at least 10,000 students by the year 2030.
In addition to tragic events such as the deaths of George Floyd and Breonna Taylor and positive attention from high profile alumni like Vice President Kamala Harris, a graduate of Howard University, Granville said first-time students have become increasingly aware that HBCUs are the top producers of Black doctors, engineers, and other professions. The pandemic exposed healthcare disparities in Black communities, and young students want to receive education in supportive environments and use that education to make a positive community impact.
Morgan State received nearly 15,000 applications in 2021, 9,623 from would-be first-year students, according to Granville. The university enrolled 8,469 students in 2021, including 2,288 full-time freshmen, its largest freshman class at that time. Morgan State received more than 18,000 applications for Fall 2022, 16,845 from first-year students. It enrolled 9,101, including a full-time freshman class of 2,195 in Fall 2022.
Current landscape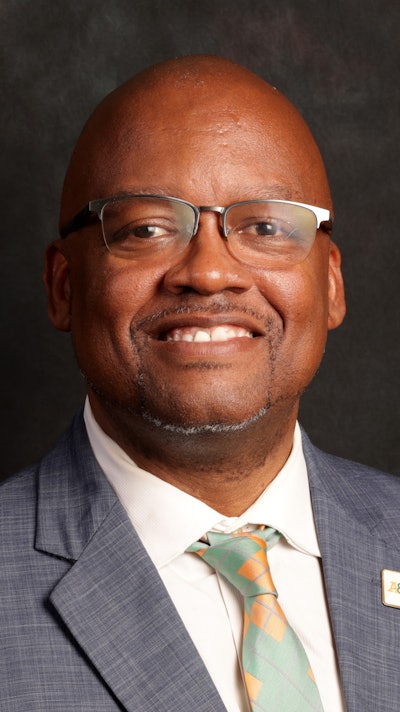 Boyd said it is expected that for fall 2023 on-campus numbers will return to pre-pandemic level. "So much so that we have probably one of our largest classes in the last 10 years," she said. Hampton will see a 39% increase over last year's enrollment for first-time students.
Hampton welcomed a new president, Darrell K. Williams, in July 2022. Williams brought a laser focus on improving enrollment and a drive to deliver a great student experience, which is more doable as COVID-19 restrictions are lifted. Boyd said the university has also renewed its attention to recruiting international students.
"We have our support services that surround the students holistically to help them make the adjustment to college, but also be retained and graduate," said FAMU's Hudson. "We try to make sure we have scholarships and financial packages available, not only through student affairs, but also through their schools and colleges and through our foundation as well."
FAMU partners with various companies that participate in career fairs as well as providing students internship opportunities. "Our goal is to make sure they're employed when they graduate," Hudson said. "Attention is given to our academic programs to make sure they're constantly evolving with the changes in dynamics in the global economy."
Morgan State received over 20,000 applications for Fall 2023; Granville said between 16,000 and 17,000 were completed applications. Projected total enrollment is as many as 9,500 students. "We're pacing pretty well," Granville said. "Our retention rates continue to be very strong. Our graduation rate continues to improve."
Morgan State is one of four HBCUs in Maryland that reached a settlement to be paid over 10 years after years of litigation with the state related to underfunding. Granville said the enrollment management/student success division received $2 million, which will become part of the division's new recurring budget. This will enable the hiring of additional staff in recruitment, processing, registration, and student success. Funds are also being allocated to areas, such as classrooms and housing, which will positively impact recruitment and retention.
Future perspectives
"As we're gearing up for the next recruitment cycle, it's reimagining and being a lot more strategic with our recruitment," said Granville. "Specifically, going into high school-based, territory-based recruitment, which has traditionally not been a model here at Morgan State, but certainly has been my experience having come from the PWI recruitment space, particularly at Indiana University, Bloomington (where Granville worked for seven and a half years)."
This involves Morgan State targeting specific high schools and engaging guidance counselors in the state of Maryland as well as in other nearby areas, such as Washington, D.C., and Northern Virginia. There is considerable interest from the Chicago area and emerging markets in California, Florida, and Texas. Granville said this includes partnerships with community-based organizations in some of those key markets. Morgan State will also be more proactive in recruiting students who take part in the university's pre-college programs.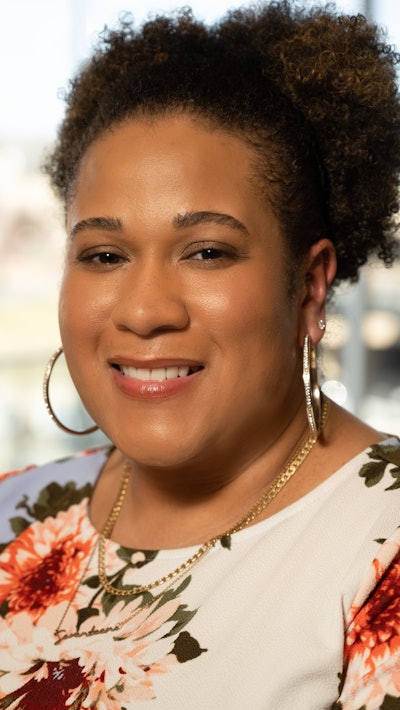 Hudson said FAMU enrollment has remained stable, but retention and graduation rates have increased. Attention has been paid to technology, facilities, classrooms and research space, with strategic increases over the past few years. An increase to dormitory space is a current project.
Hampton University has renovated some of the residence halls and transformed the cafeteria experience with a new dining service. There are also increased scholarship opportunities. "That was a big one in terms of offering for the first time in more than a decade full ride scholarships for academically gifted students," Boyd said. "Those kinds of things really contributed to students making that commitment."
Boyd said deposits for the 2023–24 academic year came in earlier than she'd seen in the 21 years that she's been at Hampton. As of May 2nd, there were over 1,100 deposits for a freshman class of 1,200. Within a matter of days, the university had to move to a wait list as over 1,200 deposits had been received. "More students made us their number one choice," said Boyd, noting, "forty-six states are represented in this year's incoming class."
HBCU alumni have been supportive of recruitment activities, including participating in HBCU Night held at NBA arenas. Founder/executive director Andres "Dre" Martin, who attended HBCUs for both undergraduate and graduate school, started HBCU Night in 2015 to build community for alumni, and in 2019 it received 501(c)(3) nonprofit status. The HBCU Night website notes that 126,910 digital/in-person attendees have checked in globally and 12,459 reported scholarships have been offered. HBCU Night not only stages events with NBA teams, such as the Brooklyn Nets, it is expanding to other sports leagues and businesses. All in-person events include a Q&A session and a college fair for local youth. "These kids are now getting more awareness," said Martin, who notes that the 2016 HBCU Night with the Nets was attended by around 50 students. In February 2023, there were about 2,500.
HBCU Night currently has partnerships with 87 of the nation's 107 HBCUs. There is also a Digital World program, a mix of virtual and in-person events.
"We're starting to reach more high schools; we're starting to reach more cities," said Martin. "We've been expanding with HBCU Talks." These are free panel discussions that provide underserved prospective college students, current HBCU students and other aspiring professionals the opportunity to connect with professionals who have HBCU backgrounds.
"All of this collectively speaks to the HBCU experience, and these kids are starting to be more exposed to it," Martin said. "Our goal is to display and present all active HBCUs to create a stream for them, promote HBCUs, and let the students know" how educational offerings at HBCUs "can be conducive to development of transferrable skills that students will actually take with them to the workforce."