Over the past decade, several for-profit institutions have closed as regulations have tightened and a spotlight has been put on excessive student debt and little discernable results. However, many of these institutions still exist, offering promises that will lead to marketable skills and increased earnings.
"Too many postsecondary programs are saddling students with more debt than they can afford to repay or are leaving their graduates in low-wage jobs," reads a fact sheet from the U.S. Department of Education. "The proposed Gainful Employment rule is essential for protecting underserved students who stand to gain the most from a postsecondary credential."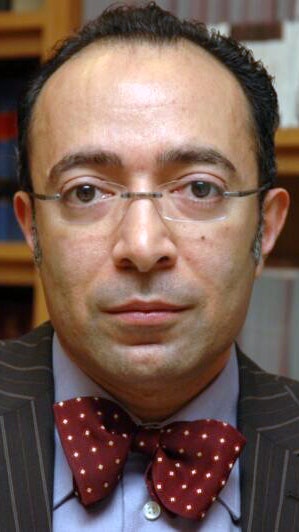 Barmak Nassirian is vice president for higher education policy with Veterans Education Success, a research and advocacy organization with the goal of improving educational outcomes for veterans. He notes that veterans are largely non-traditional students: older, working and having family obligations.
"Non-traditional students, they very often are attempting the quickest way to gainful employment, to better jobs and better wages," said Nassirian. "When you're under that kind of duress, it is much easier to fall prey to misrepresentation and deceptive advertising and marketing practices. So, we see with the veterans population in particular that they are disproportionately preyed on."
Exploitation of military-connected students
While the average student has federal loan limits, military veterans can take out more in federal loans, said Dr. Robert Kelchen, a professor and head of the Department of Educational Leadership and Policy Studies at the University of Tennessee, Knoxville.
"For-profit colleges have had that incentive because veterans' benefit funds haven't counted toward the 90/10 rule that was in place," said Kelchen.
For-profit institutions must comply with a 90/10 rule that limits the amount of revenue that the schools receive from the federal government by requiring that 10% of revenue has to come from non-federal sources. The loophole has been that funds from military-connected students, such as the G.I. Bill and Defense Department Tuition Assistance benefits, counted toward income from non-federal sources. This gave for-profit institutions a financial incentive to pursue and enroll military-connected students (veterans and active-duty personnel). Last year, the Biden administration put in place a rule that does not allow for-profit schools to attribute veteran and active-duty benefits toward the 10% requirement.
The U.S. Department of Veterans Affairs (VA) administers eight education benefits programs. VA press secretary Terrence Hayes said the VA frequently provides updates for veterans and their families on the availability of G.I. Bill benefits, and it collaborates with Veterans Service Organizations to provide critical information.
"Once an individual receives a Certificate of Eligibility for G.I. Bill benefits, VA provides milestone-based communications throughout the usage of their benefit and academic journey, so that at each step, G.I. Bill students are aware of and can use VA programs and services that will further assist them to achieve their educational and vocational goals," said Hayes.
There are separate requirements for accredited degree programs at public or private, not-for-profit institutions, for degree programs at for-profit institutions, and for accredited non-degree programs, regardless of profit status. Hayes notes specific requirements that programs must meet, adding that the VA works closely with the SAAs, or State Approving Agencies, to ensure that all applicable approval requirements are initially met and subsequently monitor schools to verify ongoing compliance.
Lisa Beatha, director of veterans affairs at the City University of New York (CUNY), said she has heard about student veterans encountering unexpected expenses when attending for-profit institutions. While many for-profits participate in the Yellow Ribbon Reintegration Program, which serves the wellbeing of National Guard members and reservists, that program only covers tuition. Invariably, student veterans take out loans to cover other expenses, and Beatha has heard that some people express regret at having done so.
Beatha, herself a U.S. Army veteran, said CUNY Veterans Affairs has resources in place for military-connected students. There is a point of contact for each CUNY campus that enrolls student veterans. She emphasizes in her CUNY-wide council meetings that student veterans should receive orientation on financial issues. Transparency, she said, is essential when it comes to providing information about fees and tuition. Additionally, she said it is essential to make it clear to student veterans that they can access information through the VA.
Guidelines
Still, there is a backlog of borrower defense claims in which applicants assert they were defrauded by for-profit colleges.
"The Department of Education is trying to take actions to more closely watch colleges with poor performance," said Kelchen.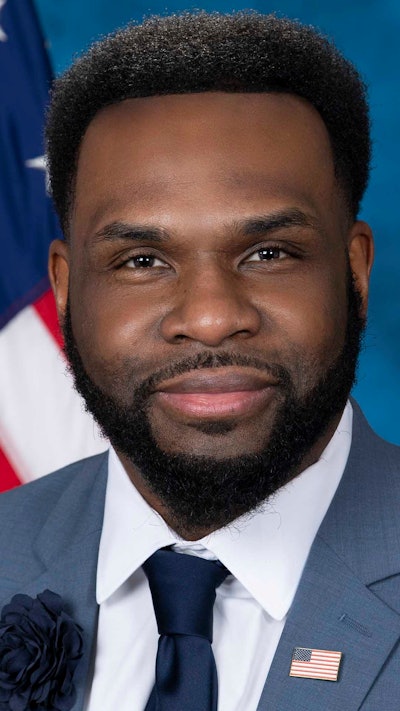 In May, for example, the Department of Education released the proposed Gainful Employment rule on accountability for certificate and for-profit programs as well as student debt.
The Department of Education noted in a published memorandum that the proposal would create the strongest-ever Gainful Employment rule, which would "terminate access to Federal financial aid for career training programs that routinely leave graduates with unaffordable debt burdens or with earnings that are no higher than workers without any education beyond high school. … The proposed regulations would also bring increased transparency to the true costs and financial outcomes of nearly all undergraduate and graduate degree programs. This includes disclosures of what students and families are likely to pay out-of-pocket for a given program."
Kelchen said the Obama administration tried twice to put Gainful Employment in place.
"The first time, it was struck down in court," he explains. "They fixed the issue and put it in place again, but by the time they released the first data it was November of 2016. So, there were no sanctions that actually had time to take effect. The Trump administration went through the regulatory process, undid Gainful Employment. Now, the Biden administration is going back through to put it back in place."
Two measures in the Gainful Employment rule are that graduates can afford their yearly debt and at least half the graduates earn more than typical high school graduates in their state's labor force. Programs that fail even one of those measures would be required to warn students that the program could lose access to federal aid. Access to federal aid would be lost if an institution fails to meet the standards on the same metric twice in a three-year period.
A fact sheet from the Department of Education notes that out of approximately 32,000 Gainful Employment programs, about 1,800 are projected to fail at least one of the two financial-value metrics. This rule would protect approximately 700,000 students a year who might enroll in one of the programs considered low performing.
Beatha said the Gainful Employment rule will help tremendously, noting, that it would allow individuals to make informed decisions before actually choosing a program.
Future prospects
"Though this proposed [Gainful Employment] rule has no direct impact on G.I. Bill eligibility, our continued collaboration with the Department of Education to implement this change is an essential part of our efforts to serve veterans and protect the integrity of the G.I. Bill," said Hayes. "Making sure that veterans and their families not only have access to affordable education through the G.I. Bill, but also that they are protected from education fraud and abuse."
Nassirian was a negotiator when the Gainful Employment rule was introduced by the Obama administration and again with its reintroduction by the Biden administration. Negotiators represent the various stakeholders and are part of the process in considering new rules.
"The goal of the Gainful Employment rule is not to put anybody out of business; the goal is to incentivize institutions to balance their voracious appetites for profits against outcomes of their programs," Nassirian said. "When they're forced to improve program outcomes, ensuring that their graduates actually get decent jobs, veterans who enroll in those programs also benefit. … Outcomes matter. You can't put people through a quasi-educational experience, pocket the money and walk away leaving ruined lives in your aftermath."
Several programs would not be covered by the Gainful Employment rule.
"For those programs, the Department of Education is still providing information about debt/earnings outcomes," Kelchen said. "Even for programs not covered by Gainful Employment, the additional information can help students make better choices."
The Department of Education fact sheet notes that about 93% of public and 97% of private non-profit institutions do not have high-debt burden or low-earning Gainful Employment programs.
"It's about military-connected individuals knowing how to do their research and not just look at the time, which is something the for-profits have done," Beatha said. "They advertise, 'Get your degree in less than half the time' or something like that. [These students] really should look toward what private non-profit or state and other public colleges offer."