A group of students at Spelman College are receiving a rare opportunity to start an investment journey through a new social impact initiative. The financial wellness initiative will offer a cohort of students a finance and investing course plus a seeded Stackwell account to begin building wealth during their college career.
The pilot program results from a new partnership between investment platform Stackwell and social impact organization Fintech In Action and part of a broader strategic partnership to focus on Black college students and student-athletes.
Dr. Venette Coleman, director of Institutional Effectiveness at Spelman, says the new initiative aligns with the school's mission of helping students at an historically Black college for women gain a competitive advantage as they pursue lifelong learning and acquire leadership skills.
"I just want people to understand that this is part of Spelman's ongoing mission to prepare Black women to be successful in the future," says Coleman. "Our motto is a choice to change the world, whether that world is your house, your job, or the world. All the tools that you can add to your tool belt help you in effecting that change."
Coleman says that the initiative began with a partnership with Braven, a national nonprofit organization that helps college students develop a path to economic mobility. The partnership offers all Spelman sophomores a two-part career-accelerating experience and additional support to land employment after graduating or assisting students with applying to graduate school through a three-credit course. At the end of the course, students complete a capstone project by analyzing a real-life problem from a partner organization and solving it.
The inaugural cohort
The first cohort of students will comprise 16 sophomore students who won the Braven Accelerator Capstone Challenge, a program funded by Fintech In Action coalition members Zogo Finance and MEMX. Each winner will receive their own seeded Stackwell account with $250 to begin their three-year investment journey.
Students will also participate in Stackwell workshops focusing on finance and investing fundamentals to help them build wealth while in college. The chosen students will have their progress tracked by coalition members Apex Fintech Solutions, Fintech In Action, and Stackwell. These groups will assess how students can build sustained wealth over time.
"I am so excited that our cohort is being given the opportunity to start an investment journey while we're still in school," says Morgan Newson, a junior at Spelman. "To be provided with a program that teaches us how to be successful investors on our own, along with a seeded account, is a huge deal. As a Black woman, it means a lot to have this kind of support and a head start in learning how to build wealth. Being able to start years before graduation gives me leverage as I think about financial stability and my future."
Coleman says that she hopes the program will open her students' eyes to planning for their future. There is a belief, she says, that people need to be well-established with a six-figure salary to start thinking about investments, but she notes that students can start planning right away.
Creating awareness
Financial literacy among college-going students has been a concern among many experts. A lack of knowledge of interest rates, student loans, credit scores, and budgeting can result in unnecessary debt or student loan default. According to a report by EVERFI, in a survey of about 30,000 college students from more than 440 schools across the country, only 53% indicated that they felt prepared to manage their money.
In recent years, new efforts have been put in place to educate and support students on their journey to become financially secure and independent. About 15 states require or are in the process of mandating that high school students complete a stand-alone personal financial course of at least one semester prior to graduation.
Experts have also sounded the alarm about the need for financial education programs to address the racial wealth gap. According to the Urban Institute, Black young adults between ages 25-59 have a median credit score of 582, and about 32% of young adults in majority-Black communities saw their credit scores decline as they aged.
To counter this trend, Spelman officials say it was important to join with other organizations to promote financial literacy.
Kevon Chisolm, a Virginia-based attorney, has crafted an Afro-centric program called the Junior Wallstreeters, a nonprofit orgranization that provides financial literacy products and services to historically disadvantaged communities. Other programs that target youth include Bank Account at Home, a free online financial literacy program for Atlanta youth launched by rapper 21 Savage; Drafted, a month-long initiative to draft one million Black and Brown young people to learn about financial literacy by NBA star Chris Paul; and Money with Marsai Martin, a video finance series hosted by actress Marsai Martin.
Though these programs have made significant effort to focus on Black youth and their future, Black women are still the most affected by a lack of financial investment and wealth growth.
A recent report released by Brookings Institute studying the changes to household incomes post-COVID-19 pandemic showed adverse effects concentrated among women and minorities' household income. Additionally, there is a significant income gap between demographics, and it has only grown since the pandemic. The median wealth of single white men under age 35 is 3.5 times greater than that of single white women, 14.6 times greater than that of single Black men, and over 224 times greater than that of single Black women.
Racial and gender wealth gaps cannot simply be attributed to household saving patterns or cashflow management differences. Compared to other women in the United States, Black women hold the highest levels of labor market participation regardless of age, marital status, or presence of children at home.
A history of exclusion
There is a long history of exclusionary policies and practices that have affected the wealth and livelihoods of Black women in America. Progressive laws, including the New Deal, and the formation of Social Security excluded many occupations, such as domestic worker, widely held by Black women. Although women have made substantial gains in the labor market over the last few decades, Black women still face barriers to financial security. Experts point out that women, in general, are disproportionately affected by student loan debt, holding nearly two-thirds of the country's outstanding student debt. On average, women own almost $22,000 in student debt, while Black women graduate with an average of $37,558.
Coleman says it's essential to help students gain economic mobility through investing and building generational wealth, adding that it's important to teach students to be confident investors and to have a meaningful financial experience so they can pass these experiences along to their friends and family. The students participating in this program will receive account assistance and a free ZOGO account to increase their financial literacy.
Fintech In Action plans to launch a national HBCU financial wellness tour with Rapunzl Investments this fall. The tour will focus on education and investment access through Rapunzl's stock simulator app.
The HBCU tour will include on-campus speaking events and hands-on educational programming. Fintech In Action and Stackwell are also set to launch a national student-athlete name, image, and likeness (NIL) program. This program will provide financial education to help student-athletes navigate saving and investing their earnings to grow wealth over time. The program will also include access to mentorship and career opportunities in finance and fintech.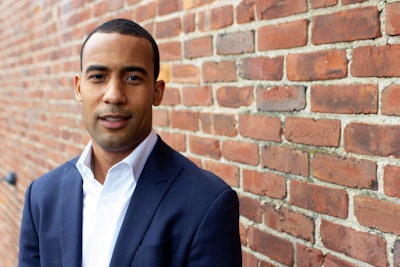 Trevor Rozier-Byrd, founder and CEO of Stackwell, says that his company is excited to expand market access to students at Spelman College and other HBCU students and student-athletes to grow their financial literacy skills.
"Fintech In Action offers a unique partnership opportunity where we can build new programs that will impact different student populations and help instill core investing values and behaviors from a young age," says Rozier-Byrd. "Together, we have a chance to establish a culture of wealth building and financial wellness that impacts a new generation of Black students."
Coleman says she is excited to see how Spelman students will support each other with the knowledge they gain in the program.
"Ultimately, what we want is to empower our students to have financial conversations and have the confidence to have those sorts of financial conversations and to deepen their knowledge of investing at an earlier age so that they really can take full advantage of the resources they have available to them," says Coleman.