When I first left home at age 17, I had little interest in pursuing higher education. That changed when, while working as a live-in caregiver to help support myself through high school graduation, I discovered I had a passion for being a professional caretaker. My interest led me to pursue a career — and an education — in nursing. I am now a junior in college, have earned my CNA and MA certifications, and I am preparing to start nursing school.
My academic journey has not been easy. I am the mother of two sons and one daughter, all under age 4. I am also raising three of my younger teenage sisters. Showing my family the importance of going to school is a major reason I have made it this far. But balancing parental duties alongside academic obligations is a complex juggling act. On some days, it can feel impossible.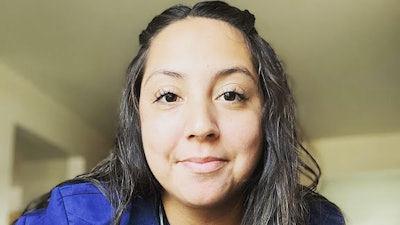 Students like me are sometimes called the "sandwich generation," squished between the responsibilities of raising children and caring for aging parents, or in my case, caring for the children my parents are unable to. The unfortunate truth is that the traditional college experience is not built for students like me. It does not account for the conflicting demands on our time and attention. We need a more generous and flexible system of higher education that better accommodates and supports student caretakers and their busy lives.
One in five — or about four million — students are parents. Another five million students are caring for adults, often their parents or grandparents. The majority of student-parents are living at or near the poverty line. Most of them are women and more than 40 % are single mothers. Overall, student-parents are 10 times less likely to complete a bachelor's degree within five years than students who are not parents. According to a study released last year by the Aspen Institute and The Jed Foundation, just 37% of student-parents felt that their institution was supportive of them. The COVID-19 pandemic has only exacerbated the many challenges students who are caregivers face.
For student-parents in the sandwich generation, the challenges can be compounded by their intergenerational responsibilities. They often have twice the financial burden, double the stress, and very little support.
That so few student-parents and caretakers graduate from college is not from a lack of interest, motivation, or effort. In fact, I believe you would be hard-pressed to find students more passionate about earning their degree than a parent — exhausted from a long day of work and taking care of their family — fighting off sleep as they sit at their computer completing course assignments. For caretakers like me, our families are the whole point. I'm going to school to not only provide a better life for my children and siblings but to show them they can do the same.
What we do lack, however, is time. Working student-parents of preschool-age children have just 10 hours per day to somehow sleep, shower, and care for themselves, let alone go to class or complete coursework. Colleges and universities can and should do much more to make sure parents and other caretakers have the flexibility they need to succeed. Our schedules do not allow us to build our day around our academic obligations. We need a system that ensures we can get school done in the small moments of time we are able to squeeze out of a given day.
The same goes for student support services and other resources. It is difficult for us to commit to a lecture, course assignment, or academic advising session during what is considered normal business hours.
I have got as far as I have, in part, because my program allowed me to take some of my required classes through an online course platform called StraighterLine. At the end of the day, after all my kids had gone to bed, I could log on to the platform and tackle my coursework when I had the time to focus on it. Without the flexibility of taking these classes online at my own pace and on my own schedule, I very likely would not be preparing to start nursing school. It's what made earning my degree possible. Too few students are given the same opportunity, and I am worried about how I will succeed in the next phase of my academic journey without that level of support.
These are worries no student should be concerned with on their way to a degree. As institutions work to find new ways to serve an increasingly diverse population of students, I urge them to remember parents, especially those who are members of the Sandwich Generation. Institutions should provide us with the flexibility, the patience, and the grace we — and our families — need to succeed.