Dr. Danielle Pilar Clealand began her academic exploration on a study abroad trip to Cuba. There, she says, she felt most at home. The journey ended with her devoting herself to the study of racial politics. The Latin American and Caribbean scholar focuses her research on the silence that exists around race and racism and how it affects the way Black people see themselves, their experiences, their identities, and their politics.
"My work is really about uncovering stories about Blackness within the Latino community," says Clealand, an associate professor of Mexican American and Latina/o Studies at the University of Texas at Austin.
"When we think about Latino politics and Latino identity, we're not thinking about Black folks," she says. "My work brings out the data and the stories of Blackness within Latino communities and what that looks like."
Clealand's commitment to the topic has made her a sought-after interdisciplinary scholar, and she has been lauded for her insights about Black politics, group consciousness, Black public opinion, and racial inequality, focusing on the Spanish-speaking Caribbean and the U.S. using a mixed-method, interdisciplinary approach.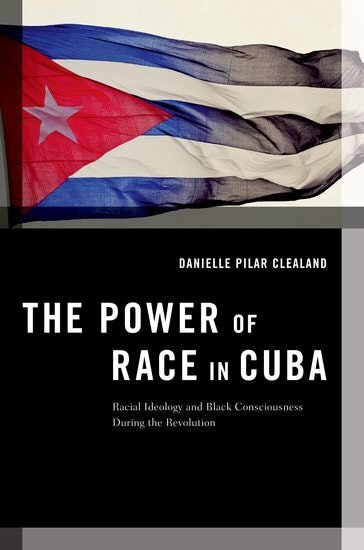 Her first book, The Power of Race in Cuba: Racial Ideology and Black Consciousness during the Revolution, examines racial ideology and the institutional mechanisms that support racial inequality in Cuba. For her research, Clealand was awarded the "best book" award from the Race, Ethnicity, and Politics section of the American Political Science Association and the W.E.B. Du Bois Distinguished Book Award from the National Conference of Black Political Scientists.
Dr. Angela Ocampo, an assistant professor of Mexican American and Latina/o Studies at UT Austin, says the border between peoples and cultures is fluid. She praises Clealand's research as groundbreaking. "Her work is important because it allows us to better understand the way in which racial structures and racism operate in a global context," says Ocampo. "Her work on Afro-Latinx is critical because the Afro-Latinx community within Latinx politics hasn't been given the attention it deserves."
Clealand is currently working on two projects that focus on Blackness within Latino communities. The first, Black Migration Into a "White" City, is an oral and political history of Black Cubans in the U.S. She says many of the existing archives for the Cuban American experience and the migration experience from Cuba to Miami lack the stories of Black people who journeyed from Cuba. When Black Cubans arrived at the start of the revolution in 1959, Afro-Cubans were met with Jim Crow laws and had to navigate their lives in the segregated South. Her research has uncovered a different narrative that goes beyond the stories of Little Havana in Miami and shows white Cubans' privileges when they arrived in the U.S.
The project analyzes housing discrimination, residential segregation, educational opportunities, intra-Latinx racism, community building, and voting behavior, particularly in Miami. As part of her project, she is creating a digital archive of each family she interviewed. This archive will include film interviews, pictures, documents specifically for Black families, and a story map about housing discrimination and segregation in Miami.
Clealand says the archive is meant to build a broader knowledge base about the two differing realities for Black and white Latinos in Miami. Her second project examines political attitudes, experiences with racism, and identity among Afro-Latinx people in the U.S. She previously served as director of the Collaborative Multiracial Post-Election Survey, the first Afro-Latino sample on a national scale. The survey gathered data on race among Latinx people and information on Black Latinx experiences and their politics. She will be leading a second survey in 2024 to gather more information during the presidential election.
Dr. Karma Chávez, professor and chair of the Mexican American and Latina/o Studies at UT Austin, says Clealand is not just a scholar, but she is also invested in community activism. Within the last year, Texas has faced intense attacks on higher education, K-12 education, transgender rights, and abortion. She says Clealand was front and center in a collective of about 20 faculty members of color who began organizing and agitating for change, including writing op-eds and promoting awareness to help change the political landscape throughout the state. "Danielle is not just someone who resides in the ivory tower and does her little research projects, but she takes what she understands about political processes and political behavior, and she applies that to the community she lives in," says Chávez, praising Clealand's commitment to mentoring.
Clealand is focused on dismantling exclusionary barriers that prohibit people from excelling and building community support. "The community that we build among academics, I really can't emphasize enough how important that has been for me and so many other academics, particularly from marginalized communities," says Clealand. "We show up for each other, we mentor each other, we guide each other in ways that are invaluable, and I would not be here if it weren't for all the folks willing to mentor me and provide a community. And so that, for me, is what makes me love this job."