The shock waves that erupted following the U.S. Supreme Court decision outlawing the use of affirmative action in the higher education admissions process continue to ripple across the nation. After an organized disinformation campaign by conservative groups and individuals about the scope of its impact on the higher education community, the U.S. Departments of Justice and Education offered guidance and clarification to the public about what colleges and universities are now permitted to do as they interact with various individuals and groups. Following are some ideas about how progress might be made in diversifying the academy as we enter this post affirmative action era.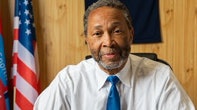 Proactive, targeted zip code-focused recruitment combined with direct admissions. The prevailing dynamic of residential segregation across the American landscape results in school attendance patterns that are conspicuously connected to race and ethnicity. Because high schools that enroll substantial percentages of students of color are readily identifiable, colleges and universities must engage these designated school districts and, in conjunction with their administrative offices, create focused recruitment drives that begin the first day of the freshman year of high school. Keeping track of the students' academic progress will provide the postsecondary institutions with adequate information to make offers of direct admissions at the appropriate time, where acceptance and a guaranteed spot is extended even before an application is submitted. A fee waiver to submit a simplified application form completes the process. Public colleges and universities have a special level of responsibility to initiate the direct admissions approach because the taxes paid by communities of color are used to support the operations, facilities, and personnel of these institutions. The optimal construct, however, would be collaborative endeavors with concerned private institutions, which would benefit all parties involved.
Supportive and sustainable pipeline programs. Early awareness of the possibilities to attend college must be introduced into students' lives through their schools, religious organizations, and community groups. Beginning at the middle school level, a variety of academic and personal growth activities should be implemented for students as a means of stimulating their intellectual curiosity, self-worth, and individual capability. Possible activities could extend from such contemporary pursuits as coding and gaming to more traditional experiences such as public speaking competitions or chess clubs.
Essay preparation workshops. Because the SCOTUS decision allows for students to include references to their racial and ethnic background in essays that they provide as part of the college application process, it is essential that assistance be provided to prospective applicants as they create and modify successive drafts of these documents. Her is an opportunity for writing improvement workshops and contests organized by appropriate interest groups like fraternities and sororities. For example, start by having students write an initial draft of their potential college admission essay on the first day of high school and schedule updates with experiences throughout the school years, up until the student submits a completed essay with their college applicaitons.
Concerned alumni groups. There has never been a more important and necessary time for concerned alumni of color of all colleges and universities to provide input and advice to university administrators, whether they appreciate it or not, and to monitor the effectiveness of institutional efforts to enroll and support students of color. Since the SCOTUS decision places no restrictions on pursuing faculty diversity, these groups must also assume the responsibility to ensure that their alma maters institute appropriate measures to effectively recruit and retain faculty of color.
Coordinated scholarly presentations. Incorporate frequent presentations from scholars of color. As curricular offerings and classroom materials are being whitewashed in the most shameful fashion, the perspectives, insights, and lived experiences of accomplished academicians must be presented to members of the intellectual community and the general public. Individuals like Henry Louis Gates, Ibram Kendi, Kimberle Crenshaw, and Estela Bensimon come to mind as thought leaders. Organizational exemplars who have been selected by their peers to lead national scholarly organizations include such esteemed figures as Aldon Morris from the American Sociological Association, Gloria Ladson-Billings from the American Education Research Association, and Caroline Turner from the Association for the Study of Higher Education. This set of names only scratches the surface, as there are literally hundreds of scholars of color who have ascended to the highest ranks of their fields and their experiences and accomplishments underscore their ability to speak truth to power to counter the distortions and misrepresentations that are being promulgated by the opponents of DEI.
While the use of these measures alone won't guarantee predominantly white institutions will become as diverse as they should be, their collective implementation should help to establish the direction and momentum needed to respond to the most recent roadblock to a more equitable academy and society. Justice Ketanji Brown Jackson described the court's decision as "a tragedy for us all." It must also be a call to action.
Dr. William B. Harvey serves as Distinguished Scholar at the American Association for Access, Equity and Diversity in Washington, DC.