At a time when the Latino population in the United States is growing and students are still facing daunting obstacles, Excelencia in Education is recognizing nine institutions for their clear and decisive commitment to Latino student success with the Seal of Excelencia. Additionally, five institutions that previously received the Seal have chosen to recertify their status by demonstrating how they continue to utilize the Seal's principles.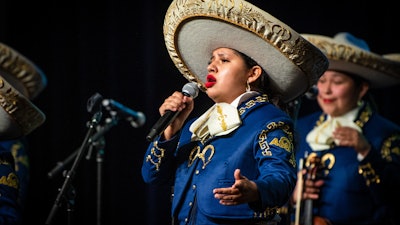 Excelencia in Education works to advance Latino student success in higher education by promoting Latino student achievement, conducting analysis to inform educational policies and advancing institutional practices.
There are three core areas that institutions are asked to demonstrate to qualify to receive the Seal: (1) data, (2) practice, and (3) leadership. They must present evidence of effectiveness in institutional practices serving Latino students. Most notably, it must be clear that each institution has an environment in which Latino students can thrive. Leadership strategies must clearly demonstrate that there is an intentional focus on Latino student success at the institutional level.
"Financial aid, retention, and faculty/staff representation are part of the Seal," says Dr. Deborah Santiago, co-founder and CEO of Excelencia in Education, who says she is delighted to see institutions with intentional practices actively working toward increasing Latino representation in key positions. "That sends a powerful message to students and also the faculty that they're valued, and it has led to retention and growth."
Angelo State University
Angelo State University (ASU) in San Angelo, Texas, partners with over 62 high schools across the state, facilitating college access for Latino, rural, and other marginalized communities. Approximately 33% of ASU's enrollment is dual credit students (3,700 students taking both high school and college courses), 43% of whom are Latinos and first-generation college students. The dual credit program has been a vital part of the increase in Latino undergraduate enrollment, now at 40.5%, because many of the graduates from partnering high schools enroll at ASU. Latino first-year retention has increased from 59% to 71% after implementation of the dual credit program.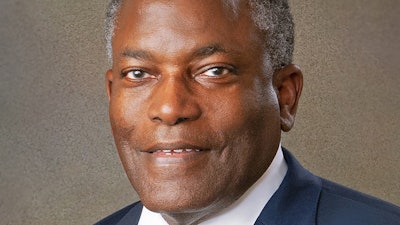 ASU has added several Spanish language marketing materials, including an En Espanol section on the university's website, a comprehensive admissions piece, Spanish campus tours, and multiple recruitment pieces for academic programs. It has also worked to remove barriers for transfer students. This includes removing a required minor to allow for more elective credits and flexibility, which has contributed to earlier graduation.
The last two years, ASU has seen the highest retention rates of all students, but particularly Latino students. The university restructured to a centralized academic advising model for the first two years of college, ensuring that advising is consistent across all majors, particularly for the most vulnerable populations.
"Over the past decade, ASU has worked to intentionally serve Latinx students and retention has seen initiatives through varying data lenses," says ASU President Ronnie D. Hawkins, Jr. "Some of the data used to make decisions came from needs surveys, student satisfaction survey[s], usage tracking programs, freshman introductory course data, and anecdotal stories shared by ASU staff and faculty.
"Based on data gathered, we increased support services such as Ram Pantry, counseling, technology availability, and academic advising," he continues. "These data-driven decisions allow us to refine efforts to better serve our student population."
California State University, Long Beach
California State University, Long Beach (CSULB) serves the counties of Los Angeles and Orange, enrolling roughly 40,000 students. As of Fall 2022, Latino students comprise 50.64% of all full-time undergraduates and 49.68% of all part-time undergraduates. Approximately 49% are Pell Grant eligible or have first-generation, low-income backgrounds. Additionally, 39.93% of graduate students are Latino.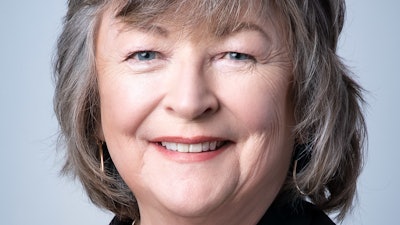 In terms of data, administration analyzes persistence rates, graduate rates, enrollment yield rates, GPA levels, the average number of credits taken per semester, financial aid needs, technology needs, and housing and food insecurity needs. The data fellows program examines areas of success and areas that need improvement, advocates for understanding how Latino students experience CSULB, and examines the impact of programming. A data literacy workshop series offered each semester helps to foster a data-driven decision-making culture across the university.
The recruitment and retention of Latino faculty is also an element of the Seal, and CSULB has the Latinx Faculty & Staff Association. From 2018 to 2023, Latinx staff representation increased from 33% to 38%, and administrator representation increased from 17% to 25%, respectively.
"We have supported Latinx faculty in continuing professional development through HACU (Hispanic Association of Colleges and Universities)," says CSULB President Dr. Jane Close Conoley. "We offer faculty workshops on culturally sensitive teaching."
Long Beach College Promise is another Latino-serving program in which students are tracked from the K-12 system (the Long Beach Unified School District), through community college, and into CSULB to make sure students are fully supported through all the educational pathways. There are also Beach Pathways Program and Educational Opportunity Programs such as Summer Bridge in which 63% of the participants are Latino. Since 2016, Latino graduation rates have increased by 16%, while the rate for all students increased 5%.
"We want our students to thrive in a community where they are comprehensively supported and uplifted," says Close Conoley. "The Seal of Excelencia is a symbol of that commitment. Earning the Seal will only deepen our future work in building a richly diverse, equitable, and inclusive campus.
California State University, Los Angeles
California State University, Los Angeles (CSULA), a Hispanic Serving Institution in East Los Angeles, serves some 27,000 students, about 73% of whom are Latino, 55% first-generation college students, and 64% Pell Grant recipients. Using data-informed and intentional strategies, CSULA has closed the four-year and six-year graduation gaps between Latino and other students.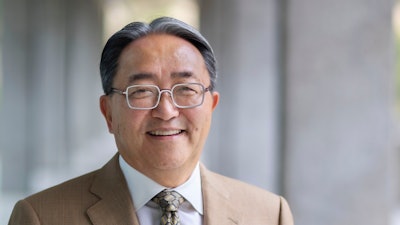 There are ongoing bilingual outreach efforts to the local community. "We have a wonderful program called Pathways, where we do outreach to middle schools, high schools and community colleges, providing application clinics and parent academies," says Dr. Leroy M. Morishita, interim president at CSULA.
There are now articulation agreements between California's community colleges and the California State University system that readily enable transfer from a community college to a Cal State institution after a student completes his or her associate degree in a designated major. CSULA combines those agreements with culturally affirming engagements, focusing on multiple support services and resources. The 42% two-year graduation rate among Latino transfer students and the 83% four-year graduation rate exceed those of white students.
CSULA has various basic needs initiatives, which were expanded during and immediately after the COVID-19 pandemic. These include a food pantry and the basic needs food services and meal programs.
"We've also provided emergency housing, financial support for off-campus temporary housing and scholarships for DACA (Deferred Action for Childhood Arrivals) students," says Morishita. There is also a family resource center that supports undocumented students.
The Educational Opportunity Program (EOP) supports first-generation, low-income students, 81% of whom are Latino, in overcoming social and economic barriers to higher education. EOP coaches guide students through admissions, college transition, class registration, financial aid, college life skills, and other issues as well as provide academic support, leadership development and peer mentorship. The data show that Latino students are not only participating actively but are completing the program and graduating at high levels.
"We're really proud of that program," says Morishita, whose first job in higher education was as a counselor in the EOP at San Francisco State University. "There are a lot of programmatic efforts in terms of making them feel that sense of belonging."
California State University, Northridge
As of Fall 2022, California State University, Northridge (CSUN) enrolled about 36,000 students, 57% of whom identified as Latino, over 70% as first-generation college students with 60% from historically underrepresented groups. CSUN has redesigned its outreach strategy to increase the enrollment of Latino students from the Los Angeles service area focusing on three main pathways: expanded recruitment teams, a comprehensive parent engagement campaign, and hosting on-campus, whole-family outreach events.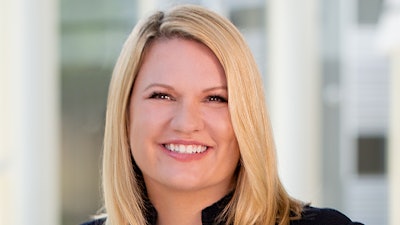 CSUN President Dr. Erika D. Beck, administrators, faculty, staff, and student leadership have used data and intentional practices to re-center campus culture around an equity-minded student success agenda and solidify strategic direction in closing equity gaps. This includes the evidence-based practices initiative that integrates intentionality into data analysis to improve outcomes for Latino students and provides access to an evidence-based practices dashboard to close racial equity gaps and authentically serve Latino students. The dashboard is available through the Office of Student Success.
"By re-centering the campus culture, CSUN has facilitated alignment between data, practice and leadership to inform decision-making and institutional intentionality," says Beck. "As a result of data-driven completion strategies, first-time freshmen Latinx students' completion rates have increased from 46% to 52% and four-year completion rates for Latinx first-time transfer students have increased from 77% to 81% in the last five years."
CSUN has put an infrastructure in place for faculty and staff recruitment, including equity review officers. These concrete strategies have led to increases in Latinx staff from 33% to 41% and Latinx management from 17% to 19%, between 2018-19 and 2022-23.
"The Seal of Excelencia recognizes the important role that CSUN has as an HSI to facilitate college completion and to ensure that the success of all students, particularly Latinx students, is not left to chance," says Beck. "It affirms that our commitment to institutional change initiatives and educational and inclusive excellence is creating the conditions necessary for accelerating Latinx student success and college completion."
Metropolitan University of Denver
When Metropolitan State University of Denver began its pursuit of Hispanic Serving Institution designation in 2007, only 13% of its undergraduates identified as Latino. Today, 36% of undergraduate students and 24% of graduate students identify as Latino, closely mirroring the demographics of Denver.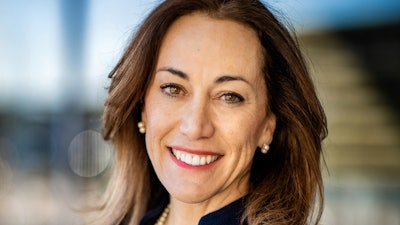 Disaggregated demographic data on faculty, staff, and undergraduate and graduate students are used to inform recruitment, enrollment, retention, persistence, completion, and transfer efforts. Additionally, data collection instruments such as campus climate surveys are used to gather and inform programming and engagement efforts. Various annual and biannual surveys are administered to faculty, staff, and students to understand their experiences, engagement, and sense of belonging at the university.
"We have focused multiple resources on programs that bring together three critical factors for retention and success: 1) connection to one or more faculty and staff members as mentors or coaches, 2) wrap-around services that provide students a variety of support systems, and 3) programming that develops students' sense of future goals and potential," says Dr. Janine Davidson, president of Metropolitan State University of Denver. Programs include the university's "earn and learn," which provides funding for off-campus internships, undergraduate research, study abroad, service learning, and cohort programs that serve particular student groups. Also, the Undergraduate Teaching Assistant Program connects students with faculty in their field of study.
"A key indicator of the success of our Hispanic servingness initiatives is that Latino student retention meets or exceeds the university average," Davidson says. "Additionally, full-time Latino student enrollment has increased by 7% over the last four years and Latino students complete at the same rate as other students.
"It's a big deal for us as we walk the walk on what it means to be a Hispanic Serving Institution and look forward to finding even more ways to better serve all historically underserved populations and all students," she continues.
Phoenix College
Founded in 1920, Phoenix College (PC) is part of Maricopa Community Colleges and one of the oldest community colleges in the country. The student population is approximately 10,000 and reflects the diversity of Arizona with 56% Latino students, 76% underrepresented minorities and 66% first-generation college students. The average age of students is 25. The college's faculty is also reflective of the diversity of Arizona, with 26% of full-time faculty and 28% of part-time faculty identifying with an ethnicity other than White.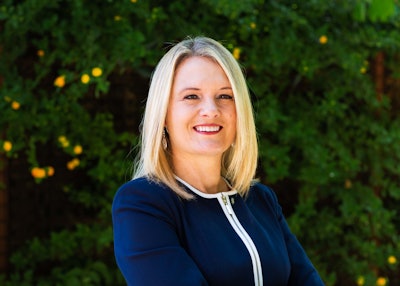 PC provides career and technical education and prepares students for transfer to a four-year institution. At the onset, the college uses multiple enrollment strategies, campaigns, and partnerships with community organizations to facilitate Latino students and families receiving the information and support needed to enroll. Recruitment materials, campus tours, and FAFSA open houses are bilingual as are several members of the student affairs staff. Partnering with high schools that serve predominantly Latino students reinforces accessibility.
PC examines program trends to guide the design and implementation of programs — using an equity lens — to help identify programs in which Latino students are underrepresented. Through this strategy, the college has increased Latino participation in its paramedicine, phlebotomy, and information technology programs. By example, for the paramedicine program, PC partnered with the Phoenix Fire Department's affinity organization, Los Bomberos, which helped co-create specific strategies to increase Latino representation. The college's course-based undergraduate research provides students with research experience in STEM fields, increasing persistence and transfers.
"The Seal of Excelencia certification affirms the incredible work and burning passion PC faculty and staff exhibit serving students exceptionally well," says PC President Dr. Kimberly Britt. "The Seal will be a beacon to the community that we are committed to all students."
Richard J. Daley College, City Colleges of Chicago
Richard J. Daley College is part of the City Colleges of Chicago system. Current enrollment is 8,000 students with around 61% in semester credit courses and 39% pursuing adult education. Between 77% and 81% of students identify as Latino and 22% self-reported as first-generation college students.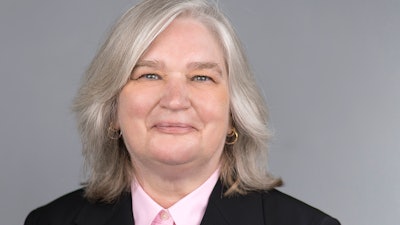 "The community college mission, especially ours here at Daley College, is understanding the community and then working with the community — which encompasses geography, industry, heritage, and ethnicity — for social and economic mobility for those individuals, which ultimately leads to that for the community," says Daley College President Dr. Janine E. Janosky, who receives weekly data reports on the college's various initiatives.
About two years ago, Daley College created S.O.L. (Success and Opportunities for Latinos) de Daley. Among its focuses are the recruitment and retention of Latino faculty and staff and providing opportunities and services for Latino students and the community. The leadership team meets every two weeks, and the first item on the agenda is Daley Data. Necessary actions are taken monthly in response to that data. Persistence, retention, and graduation of Latino students have all increased.
Notably, Daley College's Community Health Worker program, a partnership with area community health organizations, seeks to increase the number of Spanish-speaking certified community health workers in Chicago. In 2018, in partnership with Enlace Chicago, the college developed a college-level basic certificate for Community Health Workers that offers wrap-around services to students in cohorts. The program has a 100% graduation rate.
"We have a cohort every few months from this particular program," says Janosky. "It's a certificate that can move into an associate degree. To have that entire program delivered and the instruction take place in Spanish is very intentional for the students that come to us and the employment that they seek. Many of those move to healthcare providers that deliver care in Spanish."
St. Edward's University
St. Edward's University, a private university in Austin, Texas, enrolls 2,766 undergraduate students, 51% of whom are Latino and 40% are Pell Grant recipients. It collects both quantitative and qualitative data to guide its decision-making toward developing an infrastructure that will ensure the success of its Latino students.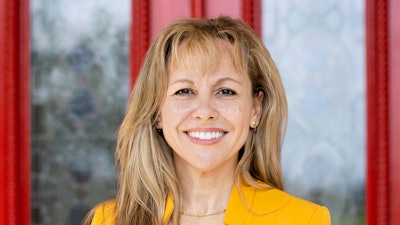 "Part of that is the development of a sense of belonging, an understanding of what we can do for those students to make sure that they feel accepted for who they are, and they believe this is a place where they can be successful," says St. Edward's President Dr. Montserrat Fuentes. "Also, very important for us are the opportunities that we facilitate for those students to have access to experiential learning; the opportunity to put knowledge into practice."
There are the Student Success Tableau data dashboards that facilitate real-time tracking of how initiatives are impacting students and allow for interventions if a student is struggling academically or experiencing other barriers to success. Fuentes says there are no gaps in retention and graduation rates between Latino students and the rest of the student population. The undergraduate population is at 81% for retention and 69% for graduation.
St. Edward's has partnerships that allow the university to engage with potential students and their families during high school, so they begin to see that higher education is a path for them. At orientation, bilingual sessions are offered. Mentorship begins even before arrival on campus.
"Each student will be assigned a success coach, an individual that beyond the academics will help them in their time here," Fuentes says. "We have also increased the financial support for those students that will help them access emergency funds, paid internships and more scholarships. We also developed a social network that by the time they graduate they engage with alumni and the community, who can offer a level of support, mentorship and sponsorship that will be essential for them to be successful."
Texas Woman's University
Texas Woman's University (TWU) has a main campus in Denton and campuses in Houston and Dallas for the College of Nursing and College of Health Sciences. The university has made diversity, equity, and inclusion a shared responsibility throughout the institution. Approximately 37% of full-time undergraduates identify as Latino, an increase of around 11% since the 2018-19 academic year, and 56% are Pell Grant recipients. Disaggregated data showed that lack of financial resources impeded Latino enrollment, especially for individuals living far from campus.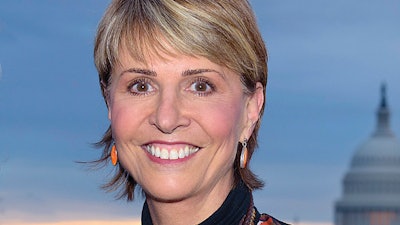 "Since 2010, we have incrementally closed the achievement gap in one-year retention between Latinx and white students," says TWU Chancellor Dr. Carine M. Feyten. "Starting in 2019, there has been no statistically significant difference in one-year or two-year persistence between these two groups. That analysis attributed much of the effect to living on campus. Persistence is the first step toward closing the gaps in graduation rates, so we are eager to follow this data through the six-year path to graduation."
TWU has created a centralized Office of Institutional Research and Data Management, which increases the ability to quickly and accurately make data-informed decisions. This includes using baseline data for predictive modeling that helps evaluate potential practices and policies before implementation. This brought previously siloed student data into the forefront.
Another effective strategy in Latino student retention has been a coordinated financial support strategy that addresses cost, lowers indebtedness, and shortens time to degree completion. TWU employs a strategy that balances merit and need-based aid.
"We have known that we can serve one population intentionally and the efforts benefit all students," says Feyten. "So, we know we can be intentional about serving our Latinx population — our largest racial/ethnic group in our First-Time in College cohort — and still see all of our ethnic/racial groups thrive. Receiving the Seal of Excelencia affirms our commitment to outcomes that align with practices and leadership strategies."
Recertified Seal of Excelencia
Excelencia in Education provides the institutions seeking recertification the five years of data they submitted when applying for the Seal of Excelencia and asks the colleges and universities to update the data in all six areas: enrollment, retention, transfer, financial aid, faculty, and completion.
"We want to see if the momentum has continued to evolve or grow," says Santiago. "Then, we ask them to pick three areas where they want to give us more details of their practices and the impact. We ask them where they want to be in the next three years in serving these students and what they're going to invest in to reach that goal.
"This is a way of looking at their direction, but also the diversity of elements," she continues. "Some are focusing on faculty development, digital technology, basic needs, other areas beyond what we've asked in the past. Whatever they're choosing to do, is there alignment between their data, their practices, and the direction they're trying to go in to make sure Hispanic students are served well."
California State University, Sacramento
California State University, Sacramento (CSUS) serves over 28,000 undergraduate students, 39% of whom are Latino. CSUS has seen enrollment of full-time and part-time Latino students increase by 34% and 66%, respectively, from 2015 to 2023.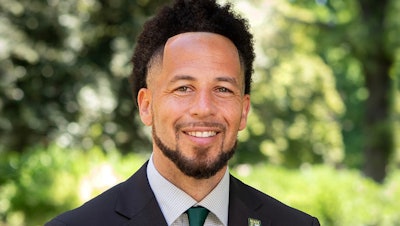 "The Seal represents Sacramento State's commitment to the success of our Latine students," says CSUS President Dr. Luke Wood. "I am particularly grateful to the team that worked so hard on our application for recertification, which contains a blueprint for what we must do to better serve our Latine students in the years to come. The continued partnership with Excelencia in Education is critical to our work to transform the lives of our Latine students for generations to come."
Intentional course scheduling has played a role in student success. The Hornet Launch program pre-enrolls first-time, first-year students in their first semester courses. Schedules are based on responses to a survey on education priorities and areas of interest as well as students' responsibilities beyond their courses. Since its launch in 2020, Latino enrollment has increased. Also, existing gaps in the number of credits taken during the first semester have gone away. In Fall 2021 and Fall 2022, the average course load for Latino students was 14.5 and 14.6, matching that of the overall student body.
CSUS also prioritizes workforce and post-completion as critical strategies to address educational and economic barriers for its Latine/o/a students.
"As an Anchor University (an anchor institution plays a role in its community as a driver for economic growth, innovation, and revitalization), we aim to intentionally serve students by placing career development as a focus of students' college experience from enrollment to graduation to career," says Melissa Repa, director of the Career Center and Developing Hispanic Serving Institutions' Project. "When students have a strong sense of purpose, they are better able to take advantage of available resources and experiences intended to help them persist and prepare for the future."
Long Beach City College
Long Beach City College (LBCC) is the fourth-largest community college in California, serving nearly 24,000 undergraduate students. In 2023, over half (56%) of the students were Latino, compared to 36% in 2010.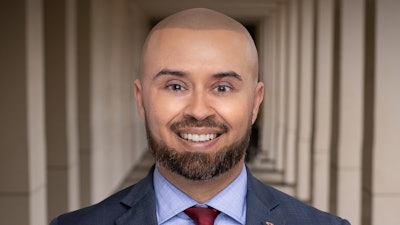 "Our goal is to create a welcoming and inclusive campus, so our students feel that they matter," says LBCC President Dr. Mike Muñoz. "We continue to have a heavy focus on providing intentional matriculation/onboarding services at high school sites with a high number of Latina/o/x students, especially at schools where there might be lower college enrollment rates. These efforts are coupled with a matriculation case management system in which we implement a three-pronged model to help students through sticking points in the matriculation conversion pipeline."
The Long Beach City College Promise is a partnership among Long Beach Unified School District, LBCC, and California State University, Long Beach, wherein partners work as one system to help students transition between institutions. At LBCC, this means that eligible students can attend tuition-free for their first year. To complement this financial incentive, LBCC has increased direct student support offered to district students. The combination of these strategies has contributed to a 25% increase since 2019 in the number of Latino students from the school district who enroll at LBCC immediately following high school graduation. During the summer 2023, LBCC case-managed 1,756 Latino direct matriculants from application to registration.
"In terms of retention, we focus our efforts in connecting students to specially designed support programs such as the First Year Experience, Learning Communities, and other special programs," says Muñoz. "These programs offer high-touch, milestone driven supports and services through a case management model. These efforts facilitate access to basic needs and just-in-time supports that promote academic success. Furthermore, these programs are intentionally focused on cultivating a sense of belonging and mattering through meaningful engagement opportunities."
University of Texas, Austin
The flagship institution University of Texas at Austin (UT) is an Hispanic-serving research university that serves over 40,000 undergraduate students, 27% of whom are Latino. UT has seen consistent increases in Latino student enrollment, both in raw numbers and as a percentage of overall enrollment, from 2015 to 2023.
"They've really relied on the Latino leaders within the institution to create committees and engagement," says Santiago. "This is a structural effort that we found innovative. They're organizing their administrators, their faculty, and [their] staff to figure out the next phase of effort and strategy to be intentionally serving Hispanics."
UT provides designated funding to its 11 academic colleges and schools to implement retention-focused Student Success Initiatives, or SSIs. These initiatives are designed based on college-specific data that identify barriers for Latino and all students. In 2021-22, SSIs served a combined 2,193 Latino students.
While implementation of the initiatives varies by college, this decentralized approach has yielded significant outcomes. Among Latinos who were first-time college students at UT in Fall 2021, the College of Education had a 100% retention rate, and the McCombs School of Business increased its retention rate to 97%. UT will allot $2.4 million across the colleges and schools in 2023 to scale and support these efforts, with funding distributed based on review of college-specific data of Latino, Black and first-generation students.
University of Texas, San Antonio
In the three years since University of Texas, San Antonio (UTSA) received the Seal of Excelencia, the Hispanic student population has grown to 59% of the university's undergraduates.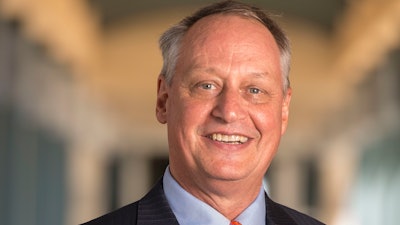 "UTSA embraces its founding identity — purposefully supporting its Hispanic majority student population and hiring historically underrepresented faculty, staff, and leaders who reflect the South Texas community," says UTSA President Dr. Taylor Eighmy.
Eighmy notes that the Seal has played a crucial role in attracting a diverse student and faculty population. Looking at Hispanic Serving Institutions around the country, UTSA has the second highest percentage of tenured or tenure-track faculty members who identify as Hispanic or Latino.
The university systematically collects data on enrollment, retention, persistence, transfer students, financial support, representation, and degree completion. "Our data-collection efforts inform new initiatives and new programs," says Eighmy.
"UTSA has utilized the student success technology platform Civitas Learning to guide decision-making by leveraging the power of data science and predictive analytics," he explains. "The university can craft, send, and track personalized and timely student success communications and evaluate the efficacy of programs and initiatives with the ability to respond and refine in real-time, leading to greater outcomes."
One initiative launched since receiving the Seal is the Bold Promise Program, which covers 100% of an undergraduate's tuition and fees for four years and creates opportunities for high-achieving students from low- and middle-income Texas families. Last fall marked the launch of the Promise-to-Promise partnership. This transfer agreement allows eligible students to start at any of the five campuses operated by the Alamo Colleges District and then transfer to UTSA to complete a four-year degree. There are also the Student Success Centers.
"Our average time to graduation for first-time in college students has gone from 5.4 years to 4.3 years over the last decade," says Eighmy. "This means our students are entering the workforce earlier and graduating with less debt."
University of Illinois, Chicago
University of Illinois, Chicago (UIC) is an Hispanic serving research university that serves nearly 22,000 undergraduate students, 36% of whom are Latino. From 2015 to 2023, Latino students represented over two-thirds (68%) of the institution's enrollment growth. UIC enrolls and graduates the largest number of Latino students in Illinois.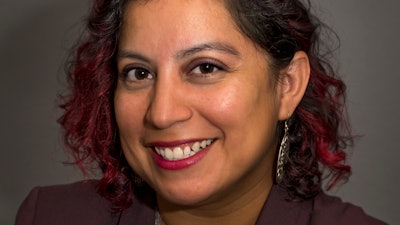 "Since we received the Seal of Excelencia, UIC has experienced an increase in the six-year graduation rate for Latinx students by 9% from cohort 2011 to 2015…and UIC graduated 125% more Latinx students in the year 2022 than 10 years ago, in 2012," says Veronica I. Arreola, director of UIC's Hispanic Serving Institution Initiatives. "Our students experience the results of UIC receiving the Seal, even if they may not be aware."
UIC continues its cultural dialogues with L@s GANAS, its Hispanic Service Institution STEM program that connects history to current issues in science. Also ongoing are community relationships that bring families into the college-going experience.
Since receiving the Seal, UIC introduced its Bridge to Faculty (B2F) program designed to attract underrepresented postdoctoral scholars with the goal of a direct transition to a tenure-track junior faculty position after two years. UIC has 49 B2F scholars, and 31 have already transitioned to faculty — about half (51%) are Latino.
"The past two years have seen UIC work to recover from the COVID-19 pandemic," says Arreola. "Our retention rates took a hit, but we know that the pandemic disproportionately hit the Latinx and Black communities. We are excited by the fact that as we continue to increase retention rates, we are seeing a record number of Latinx students earn degrees."