In the months following the U.S. Supreme Court's ruling severely restricting higher education's use of race-conscious admissions, conversation has largely focused on selective four-year institutions. They are, after all, the schools most immediately affected by the ruling as they are among the few colleges and universities that relied on affirmative action in their admissions process. Last month, the Biden administration released guidance designed to help these institutions navigate the legal landscape following the decision while calling on higher education to redouble its efforts to recruit and retain talented students from underserved communities..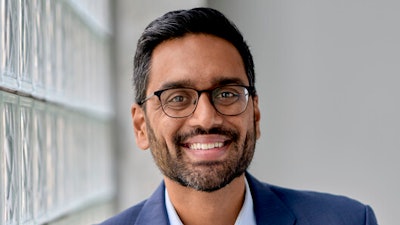 But this recommitment should not be limited to those directly impacted by the Supreme Court's decision. Indeed, the front lines of equity and diversity efforts in higher education are found not at highly selective universities but at community colleges and other open-access institutions. While just 7% of Black students enroll at selective institutions, more than one-third of Black undergraduate students attend community colleges, as well as more than half of Latino students. About half of first-generation students are enrolled in two-year colleges.
Affirmative action may have been necessary, but it was always insufficient. It was, at most, an effective bandage on a small segment of higher education. By investing in programs and resources to better serve community college students and strengthen the connections between these institutions, four-year universities, and the workforce, we can greatly expand equity in higher education.
As the entry point into higher education for more than 40% of students, community colleges serve as an important stepping stone for millions of learners. These institutions are closely aligned with the needs of local and regional employers, and many students enroll in two-year institutions to quickly earn a credential that can jump-start or advance their careers. Others come to community colleges intending to later transfer to a four-year university. In either case, community colleges can only live up to their promise if learners not only enroll but graduate. Unfortunately, not many students earn a degree or certificate within six years.
In recent years, completion has moved to the forefront of the discourse surrounding higher education, but community colleges have remained largely an afterthought in the discussion. This is despite the fact that learners at two-year institutions are especially likely to face hurdles on their way to a degree. Two-thirds of students enrolled at public two-year colleges work while in school, with about 15% juggling multiple jobs. Nearly one-quarter are parents. Students will be successful if they are given the right resources. And research shows that holistic evidence-based programs that provide financial, academic, personal, and professional support to students can have a substantial impact on completion rates. Too few community college students receive the support they need, however.
That lack of support extends to community college students who attempt to transfer to four-year institutions. Learners hoping to continue their education and earn a bachelor's degree are often met with transfer policies and practices that are confusing and even hostile. While 80% of two-year students say they plan on earning a bachelor's degree, just one-quarter go on to enroll in a four-year program. Community college transfers account for only 5% of undergraduate students at elite colleges and universities.
The challenges do not end once students are fortunate enough to enroll. Research shows that community college students who transfer to a four-year institution lose about 43% of their credits in the process, which increases the cost of their education and the time it takes them to earn a degree. Elite colleges and other four-year universities can greatly strengthen and diversify their student populations by reimagining their transfer policies and practices to better support students from open-access institutions. Community college students are just as qualified and deserving of opportunity as any other learner.
That's a lesson more employers could learn as well. As companies continue to struggle to find workers, they might be surprised by how many roles can be filled if they were to widen the talent search to include the driven and prepared students graduating from less-selective colleges and universities. By expanding their understanding of who is qualified for a role and investing in work-based learning opportunities to help those workers gain the skills they need to advance in their careers, employers can create a more equitable workforce while addressing some of their most pressing talent needs.
From college campuses to the White House, many are now hard at work trying to find new ways to ensure that our system of higher education works for every student — regardless of race, ethnicity, or income. Two-year institutions have long been an untapped resource for expanding these efforts and driving social and economic mobility. It's never been more urgent to recognize the power of community colleges and the importance of investing in their success.
Aneesh Sohoni is CEO of One Million Degrees.