Even though the landscape of diversity, equity, and inclusion (DEI) in higher education may have changed over the last three years, institutional and academic search firms say their commitment to identifying leaders, staff, and faculty who embody the essence of DEI work remains strong.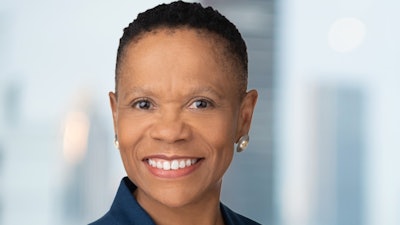 That's according to interviews with the leadership of academic search firms, many of whom have spent years in higher education and collaborated with both public and private institutions across the U.S. and even around the world to fill key vacancies.
So far, 22 states have introduced legislation targeting DEI initiatives and institutional practices. Earlier this year, Republican Gov. Ron DeSantis of Florida signed bills that prohibit public institutions in the state from using state funding to promote, support, or maintain their DEI programming and restrict the use of DEI terminology in hiring.
In Texas, Republican Gov. Greg Abbott signed similar bills that have already muddied the landscape for DEI programming and hiring. In February, Texas Tech University came under fire from the National Association of Scholars after the conservative education organization discovered the university's biology department would evaluate potential faculty on how well they promoted DEI on campus. The university has since issued a statement that said it will remove DEI from any evaluation rubric in all departments.
While many of the keywords in DEI are now outlawed from inclusion in job hunts, experts behind the job searches for administrators, staff, and faculty in higher education across these states and more say that diversity remains at the core of the work they do despite the legislative efforts or the decision by the U.S. Supreme Court to outlaw affirmative action. They say that, ultimately, the academic search process, working in full legal compliance with institutions, will continue to serve higher education through a dedication to the diverse array of students present at universities today and tomorrow.
"Where I draw hope that we can reach common ground is on behalf of students, because that's what we're talking about here: serving students well. Inclusion, access, equity — these are all concepts that have, for the most part, universal appeal throughout the U.S.," says Dr. Ericka Miller, president and CEO of Isaacson, Miller, a well-known search firm that helps higher education institutions connect with leadership candidates.
"Opening doors to young people, making education affordable for low and middle income or first-generation students, this is the common ground. Wherever you are on the political spectrum, there's consensus that these are important goals," says Miller. "So, stressing that common ground is a way for us to move forward productively and ensure that leaders who are well equipped to help institutions achieve these goals find themselves in these important positions."
Staying compliant with the law
Miller says candidate diversity is the bedrock foundation for her company and typically a top priority of the institutions that she works with. She and Isaacson, Miller work diligently and carefully to ensure that their search complies with local and state laws, no matter where they are looking.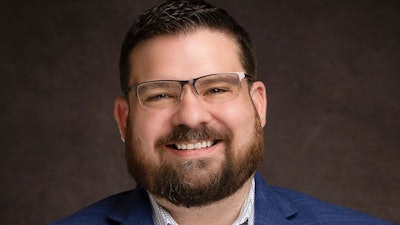 "Since legislation is, in some cases, making it more challenging for our clients to articulate their commitment to DEI, generally, in those states, we're advising our clients to articulate diversity broadly," says Miller. Doing this ensures "that all demographic groups are implied and that candidates are asked to speak on how they'd lead a community that's diverse in multiple ways, not focusing on specific demographic groups."
In spite of these legislative restrictions, Miller notes that her company has been able to build "diverse candidate pools, in some ways just as diverse as they were prior to recent legislative actions."
"But what's different is the language we can use in position profiles and in job advertisements," she says.
Dr. Shawn M. Hartman, senior vice president and chief operating officer at search firm Academic Search, points out that states analyze and evaluate higher education job postings differently, which requires his company to pay attention to the nuances. Some states are using keyword searches for DEI terminology to red-flag job postings while others are reviewing the full content of the job offer.
"You can sometimes be overt, in terms of DEI statements, sometimes you can be covert and signal," says Hartman. "Our responsibility, regardless, is that we still need to run an equitable [search] process. Even if we don't have DEI in the profile, we need to translate that for the institution, say it to prospective clients and explain context."
But the hostile political climate in many states has, in some ways, made the academic search process more challenging. Some candidates are less than keen to move to a state with more intensive government involvement in the academic process.
"It means a smaller pool of potential prospects to consider that job, if that's the barrier," says Christopher Healy, president of search firm Scott Healy & Associates. "As that funnel narrows, it becomes more difficult to fill the role. It gives us access to less people willing to take the role seriously."
But on the flip side, Healy and others agree that there are plenty of candidates who are eager to tackle the institutional climate in a politically adverse state. Miller classifies these candidates as "inspired by the challenge, to lead in places where the landscape is complex, and where thoughtful, strategic, and courageous leadership is most needed."
"It's a personal decision that prospective candidates need to make," says Miller.
The right fix
It's critical to matchmaking success that candidates and institutions both come to the table with a full understanding of the expectations and potential limitations of the role, says Hartman.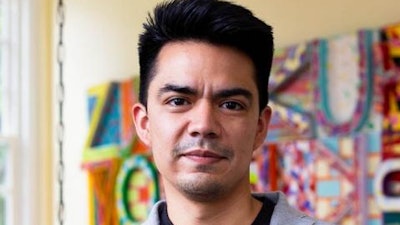 "[We have become] the chief translator of context," says Hartman. "To be able to help candidates understand and be prepared on what the landscape looks like, and that's part of the process. The candidates need to evaluate themselves. 'Do I feel safe, for my family and parents? Do I feel safe in my context, and then, do I professionally feel that what I'm passionate about, I'm going to be able to do here?'"
Faculty with an expertise and focus on DEI will want to be sure they thoroughly investigate how the institution will continue to support that work, says Hartman.
"Both parties have to be honest with each other," he says. "It may not be realistic that [their DEI] work may continue. We don't want to invite a candidate that's so frustrated and run down that the search has to be done again in a short amount of time — we don't want to interrupt the institutional leadership and the candidate's career like that."
Honesty has been crucial behind the scenes and on campus itself. At the University of Florida, Dr. Frank Fernandez, an assistant professor of higher education administration and policy and affiliate faculty with the Center for Latin American Studies, has weathered the initial worries and fears that accompanied the introduction of anti-DEI legislation. Now, he and his fellow faculty are living the reality, and the new DEI restrictions in Florida and other new laws introduced this year, including a five-year review of tenured faculty and a restriction on Florida's once powerful teacher's union, are limiting what were once compelling selling points for potential graduate students and new faculty.
"We've had a hard time recruiting doctoral students and, for that matter, some search committees. You tell them, 'We're hiring,' and they say, 'Oh, we're not interested in Florida,'" says Fernandez.
Fernandez points out that candidates are worried about restrictions on their academic freedom and worried that, if their work and research includes or focuses on DEI, their home university might not promote that work.
"It's not a great sales pitch," he adds. Yet Fernandez, who just received tenure this past summer, remains hopeful.
"I've gotten to know more about my colleagues because we've had to talk about this head on. And I found many of my colleagues are maybe even more committed to recruiting students and faculty of color," says Fernandez. "Even if you don't put it in the job posting, we talk about what kind of candidate we're looking for. There's still a real, serious commitment to trying to address inequities in doctoral education in the faculty. But that's hard, because you don't even get to have that conversation with candidates if they refuse to apply."
The students who do come to campus are "still very committed to DEI," adds Fernandez. Often, when the governor or new University of Florida President Dr. Ben Sasse offer comments on DEI, they unwittingly create talking points that students bring up and offer a chance for Fernandez and others to engage them with topical literature.
"You don't push it at all. The things that DeSantis and Sasse put out, it kind of gets the students talking, more than anything I ever said could," says Fernandez with a laugh.
Still, he acknowledges there is a mental and psychological toll extracted from navigating a landscape filled with so many unknowns and uncertainties. What will tenure look like in the next five years? Will diversity classes, after their names are changed to be in compliance, still be required for education students? These are questions that remain unanswered for now.
By acknowledging those unknowns, academic leadership and faculty searchers like Hartman hope to continue to find the candidates motivated to uplift all student populations. To create successful hires, Hartman says that he and his team must understand the context of DEI as it exists in the institution and, in particular, how the institution serves its diverse student body.
Dr. Robert Head, associate partner with academic search firm Hyatt-Fennell and president emeritus of Rockford University, says that once these pieces of an institution are understood — its goals, culture, and ambitions — then the process of matchmaking can begin, looking for a candidate who makes an institution better by welcoming and educating all students.
"I don't believe that the overall goals of higher education have changed. Those goals include educating and supporting students, creating lifelong learners and productive citizens, providing a safe and welcoming environment for all students and, where possible, being an economic impact engine for the communities they're in," says Head. "I see an opportunity for DEI to survive, because the values of DEI are embedded in those general goals. [DEI] will continue if that's what it truly is—being safe, being educated, and being effective."