Anyone who has been through the higher education system can attest to the importance of cognitive skills in the classroom. They are essential in the classroom because they are the skills we use to process, store, retrieve, and apply information. But for students and professionals, other skills are just as important, if not more so, in succeeding in college and beyond. These are the noncognitive skills that often get overlooked in the academic world.
Noncognitive skills, also known as "soft skills" or "social-emotional skills," are a set of personal characteristics, attitudes, and behaviors that enable individuals to interact effectively with others and navigate the social and emotional aspects of life. They include things such as self-awareness, empathy, motivation, and persistence. These are the skills that help us manage stress, build relationships, and stay focused on our goals. They are the skills that help us overcome obstacles and achieve success.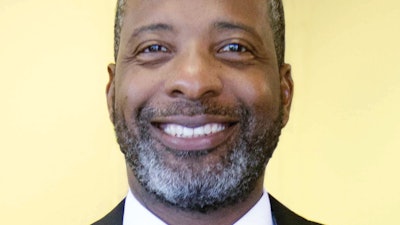 In higher education, noncognitive skills are just as important as cognitive skills. While a high IQ and a strong academic record are undoubtedly helpful in college, they are not the only factors that determine success in higher education. A student with a high IQ and a strong academic record may struggle in college if they cannot manage stress or the motivation to persevere through difficult coursework.
Conversely, a student with less impressive cognitive skills but strong noncognitive abilities may thrive in college if that student possesses the necessary skills to navigate the complex social and emotional landscape of higher education. Students with strong self-regulation skills can manage their time effectively, stay organized, and maintain a consistent study schedule, even when facing challenging coursework or competing demands on their time.
An episode on the NPR podcast, "Hidden Brain," compared people with a GED to those who earned a high school diploma. The GED test is designed for individuals who did not complete their high school education and want to obtain a high school equivalency credential. Passing the GED test demonstrates that the test-taker has acquired the knowledge and skills equivalent to a high school graduate. Economist James Heckman discovered that GED recipients were as smart as high school graduates as measured by a standardized test, but they were significantly less successful in real life. He attributed this difference in life outcomes to noncognitive skills, something that the standardized test did not measure.
A recent study conducted by this author compared the relationship between noncognitive skills and the academic performance of Black males attending a community college. The study measured academic performance by the participants' cumulative GPA and cumulative course pass rate (total courses passed/total courses attempted). Sedlacek's Noncognitive Questionnaire (NCQ) was used to measure noncognitive skills. The NCQ assesses eight noncognitive aspects of emotional maturity, interpersonal skills, and personal experiences.
Eight Noncognitive Variables
• Positive Self-concept
• Realistic Self-appraisal
• Ability to Deal with Racism
• Preference for Long-term Goals
• Access to a Support Person
• Successful Leadership Experience
• Community Service
• Nontraditional Knowledge
According to the study results, the successful leadership experience correlated with the students' pass rates. This implies that leadership experience can develop skills, such as time management, organization, communication, critical thinking, and confidence. These skills can apply to college coursework to improve performance, avoid missing deadlines, understand complex concepts, and collaborate with others.
The study also revealed a relationship between a preference for long-term goal setting and the students' cumulative pass rates. It suggests that long-term goal setting can help students stay motivated, plan effectively, stay focused, and hold themselves accountable for their studies. By breaking down larger tasks into smaller, more manageable ones, students can achieve success in college and overcome potential obstacles.
It is important to note that we can develop and strengthen noncognitive skills through practice and effort. This is encouraging for those who feel that they are lacking certain noncognitive abilities.
As educators and leaders, we must recognize the importance of noncognitive skills in higher education. Students need opportunities to develop these skills. We can encourage our students to take on challenges, build relationships, and practice self-reflection.
Offering additional support can benefit students who may struggle with noncognitive skills. This might include providing resources and support for managing stress, building self-confidence, or developing grit. In addition, faculty engagement and ongoing professional development can help ensure that noncognitive skills, such as grit, are integrated into course design and student-engagement initiatives.
Dr. Karow Gordon serves as campus dean of instruction at Wayne County Community College District, Detroit, Mich.
The Roueche Center Forum is co-edited by Drs. John E. Roueche and Margaretta B. Mathis of the John E. Roueche Center for Community College Leadership, Department of Educational Leadership, College of Education, Kansas State University.