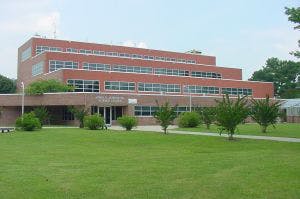 Washington — When U.S. News & World Report judged Elizabeth City State University in its annual college rankings, the magazine rated the North Carolina HBCU as No. 30 in the best regional colleges in the South.
But in an alternative set of rankings released recently by Washington Monthly, the college fared even better — as the No. 1 baccalaureate college, to be exact.
The fact that the institution has been highly rated by two publications that take a decidedly different approach to college rankings shows that it is achieving success on different fronts, Robert G. Gaines, special assistant to the Chancellor at ECSU, told Diverse, which also ranked the institution as the second-top granter of math and statistics degrees to students of color in its 2011 rankings.
"I think it's important because it shows that we're doing things well from both avenues," Gaines said.
"When you look at your traditional population of students that are attending school, we're doing well with those type of indices, as well with those indices that are more innovative, looking at other aspects of the entire market." In the Washington Monthly rankings, ECSU was also singled as a "best-bang-for-the-buck" college for educating students for a net price of $1,442.
"The fact that outsiders can validate that we're producing quality graduates at a reasonable cost, I think, is important for all families to understand in their markets," Gaines said.
Gaines made his remarks during an interview Wednesday after his participation in a panel discussion titled, "Making College Cheaper and Better."
The event — held at New America Foundation in conjunction with Washington Monthly — sought to shine the light on a variety of pressing issues in higher education, including how colleges are judged versus how they should be judged for what they produce.
The Washington Monthly college guide seeks to distinguish itself from the U.S. News & World Report rankings — which takes the size of an institution's endowment and its acceptance rate into account — by examining other criteria, such as "social mobility." One of the indicators of such social mobility is the percentage of students who are receiving Pell Grants. Another is the difference between the predicted versus the actual graduation rate based on the percentage of Pell Grant recipients, SAT scores and the like. At ECSU, the predicted graduation rate based on such factors was 19 percent, but its actual graduation rate is 42 percent.
Gaines, in making his remarks during the panel discussion, said a big factor in achieving higher-than-expected graduation rates is the university's approach toward providing student support.
That support is manifested in a variety of efforts, such as the MERIT (Men Engaged in Real Issues Together) program. The program provides faculty and other staff as mentors to incoming students deemed at-risk because of a GPA below 2.0
"We're careful about how faculty or staff are selected to work with those students," Gaines said.
Another program is called MODEL Scholars and provides summer programming to encourage and ensure the success of students from disadvantaged backgrounds and who don't meet university admission requirements.
Gaines said, however, that keeping down costs has been a challenge.
"It was good to monitor costs and make sure college is affordable," Gaines said, noting that the university had capped tuition for years and didn't increase fees to the extent allowed by the state. However, he said, keeping costs low has created another problem.
"One of the problems we also have run into when parents and kids are shopping around — they're looking for comparable amenities," Gaines said. "We may not have all the fancy dormitories that all other facilities have."
Other speakers included Stephen Burd, senior policy analyst of the Education Policy Program for New America Foundation, who discussed the merits of a single student loan repayment system that would operate based on withholdings, much like the current tax system, in an effort to move away from what he described as the current punitive and costly system of relying on collection agencies; and Kevin James, 
legislative assistant to Rep. Tom Petri, R-Wis, who discussed a current effort by Rep. Petri to legislatively bring about such a system.
The event also featured Jordan Goldman, founder and CEO of Unigo, an online system that, among other things, uses current college students to do online reviews of their colleges in order to illuminate college options for prospective college students; and Kevin Carey, director of the Education Policy Program at New America Foundation, who discussed how entrepreneurs, such as Goldman, are shaking up the higher education world with disruptive technology aimed at providing services more efficiently.