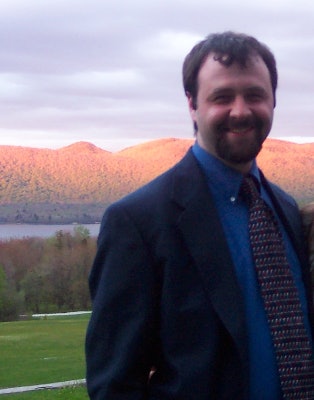 The Texas law that guarantees admission into a public university for students who graduate in the top ten percent of their high school class "lives up to some of the expectations of its proponents," but there is little evidence that the law leads to notable increases in diversity.
That is one of the key findings of a new study released this week by the National Bureau of Economic Research, or NBER.
The study, titled Tracing the Effects of Guaranteed Admission Through the College Process: Evidence from a Policy Discontinuity in the Texas 10% Plan, also found little evidence that the law leads to "mismatched" students from relatively weak high schools crowding out more "deserving" students from higher quality high schools.
"The policy may increase diversity — versus having no policy — and does not seem to be bringing students to campus who then struggle and fail out of school," one of the study's authors, Jason Fletcher, associate professor of health policy at Yale University, told Diverse.
Fletcher noted that the purpose of the study was not to evaluate the Ten Percent Plan as policy, but rather to compare the decisions, behavior and various outcomes, such as GPA and four-year graduation rates, for students who were barely eligible for the Top Ten Percent plan versus those who were barely ineligible. The study relied upon data from the two flagship universities, UT Austin and Texas A&M University.
"We find some weak evidence that the 10 percent rule increases minority enrollment at UT, otherwise we cannot detect differences in the characteristics between enrolled students who graduated just inside or just outside the top high school decile," the study states. "At A&M there is no evidence that students with a prior admissions guarantee perform worse than similar students without guaranteed admission.
"At UT we find mixed evidence," the study says. "Students from the top high school decile tend to choose easier majors and are slightly less likely to stay enrolled for more than three years, but we find no evidence of an effect on GPA."
Contacted by Diverse for reaction, some experts said the study's findings are consistent with what other research has found, but that meant different things based on their respective views, and each expert offered caveats with their response.
"This looks like an interesting, though preliminary, contribution to the literature," said UCLA law professor Rick Sander, an adherent of mismatch theory, which holds that minority students admitted under race-conscious admissions tend not to fare as well because they are less academically prepared than their peers.
Sander said he was not surprised that the study's finding of mismatched students under the Ten Percent Plan was small because of the relative similarity between the two studied groups — those just above and those just below the threshold of being in the top 10 percent of their class. The Ten Percent Plan was meant in part to substitute for race-conscious admissions and still broaden diversity.
"It's important to note that this is a working paper and has not been peer-reviewed, so one should be cautious about reporting any of its results," Sander said of the new NBER study.
Richard D. Kahlenberg,
senior fellow at the Century Foundation, had a different take.
"The authors conclude that the Texas 10 percent plan does not result in much mismatch of students, a conclusion that is consistent with other research findings," Kahlenberg said.
However, Kahlenberg took exception to the study's claim that the Ten Percent law is "not able to achieve the ethnic diversity found before the elimination of Affirmative Action."
While the study examined data from 1999 through 2002, Kahlenberg cited figures that showed in 2011, the percentage plan, then applying to the top 8 percent, "produced far more racial, ethnic and economic diversity than the discretionary admissions employed by UT Austin, even though the discretionary program included the consideration of race."
For example, he said, 29 and 6 percent of students admitted under the top 8 percent plan were Hispanic and Black, respectively, compared with 14 and 5 percent in the discretionary admission program.
Similarly, he said, 23 percent admitted under the top 8 percent plan were from households making less than $40,000 a year, compared with 10 percent under the discretionary admissions program.
The NBER study comes as the U.S. Supreme Court is expected to issue a decision in a higher education affirmative action case known as Fisher v. UT Austin. In the case, Abigail Fisher, a White student, claims she was wrongfully denied entry into the Fall 2008 entering class in favor of minority applicants with lesser credentials.