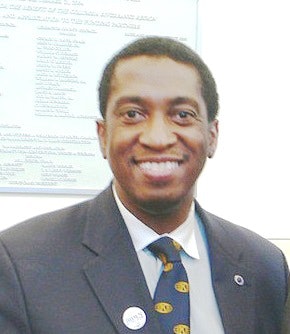 The South Carolina General Assembly took a major step Wednesday in reconfiguring the South Carolina State University Board of Trustees by ousting four incumbent board members and electing five individuals who will become trustees on July 1.
The move by the General Assembly is the latest by South Carolina legislators who are taking measures to set the troubled university on a new path with a leadership makeover. The Orangeburg-based HBCU, which just last month installed a new president, has come under heavy scrutiny while dealing with a $5.8 million deficit, a 22 percent decline in enrollment and falling graduation rates, SAT scores and merit-based scholarship awards, according to the Columbia, S.C.-based The State newspaper.
Among those defeated in elections held during the joint session of South Carolina Senate and House members was Board Chair Walter L. Tobin by Katon Dawson, a former chairman of the South Carolina Republican Party. Two other incumbents, Maurice Washington and Jackie Epps, lost to challengers; a fourth incumbent, Linda Edwards-Duncan, while running unopposed, failed to win enough votes to retain her board seat, and a special election will be held to determine her replacement.
In addition, two newcomers approved by the General Assembly on Wednesday will fill two vacant slots on what has been a 13-member board.
For six open board seats, five winners resulted:
William Small Jr., Yemassee, S.C.
Ronald B. Henegan, Bennettsville, S.C.
Pearl Ascue, Awendaw, S.C.
Cathy Novinger, West Columbia, S.C.
Katon Dawson, Columbia, S.C.
In news reports, legislators and others described the trustee board elections as coming at a critical time to bring much-needed change to S.C. State. "The antics that were going on on-campus, the lack of cohesion, the inability of the board to come together on decisions" have inhibited the university from moving forward, state Rep. Jerry Govan, D-Orangeburg, told WACH-TV in Columbia, S.C.
"I think, quite frankly, what we are looking for is a fresh start," Govan said.
"We have a new president there; we've got new members elected to the board. I look forward to working with the administration and the new members of the board and building a new future," newly-elected trustee William Small Jr. told WLTX-TV in Columbia, S.C.
For Dr. Thomas Elzey, the new S.C. State president appointed last month by the university board, he has said that he looks forward to working with the new board members. Just prior to the appointment, Elzey had served as the chief operations officer at The Citadel, the military college of South Carolina. S.C. State's last permanent president had been Dr. George Cooper, who resigned from the school presidency in March 2012.
"I think, based on information I've seen, most of them are going to be great trustees to work with," he said. "They've also indicated they're prepared to move it forward, and I'm looking forward to working with them to make that happen," Elzey told The Times and Democrat of Orangeburg, S.C.
The state Senate is expected this month to consider House-approved legislation that would remove the remaining seven members from the board by July 1. The legislation would also reduce the size of the board from 13 to 11 and allow for two at-large appointments to be filled by the governor. One of those appointments would be with the recommendation of the S.C. State's alumni association.
"I believe very firmly that a new broom should sweep clean. We have a new president; we have half of a new board, and I think it's important for his success that the broom continues to sweep, and we get the other half of that board," state Rep. Gilda Cobb-Hunter, D-Orangeburg, told WLTX-TV.