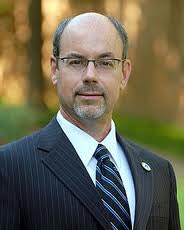 LITTLE ROCK Ark. — A new Arkansas law that leaves the decision on whether to allow faculty and staff to carry concealed handguns on campus up to colleges and universities isn't finding any takers so far among the state's higher education institutions.
At least nine colleges and universities have voted to opt out of the new law, which allows schools to determine whether to allow the weapons on all or parts of their campuses. More could be on the way, with the state's two largest university systems prepared to vote this week on whether to allow the handguns on campus.
The boards of trustees for the University of Arkansas and Arkansas State University systems on Thursday are scheduled to vote on whether to opt out of the law, which was signed into law in March. A spokesman for ASU said chancellors from the system's four campuses have all recommended against allowing the concealed weapons.
UA System President Donald Bobbitt declined to say what he'd recommend to his board, but indicated that the consensus among campus leaders is leaning against allowing firearms.
"The licensed professionals that we've involved on public safety and that we consult with do not feel this would add to public safety and in fact would confuse a crisis situation by making them decide between a number of armed individuals," Bobbitt said.
The response Bobbitt's received is similar to other campuses around the state that say they believe their own security officials should be the only ones carrying firearms on campus.
"The only person I want armed on this campus are my guards," said Jack Matlock, director of security for Philander Smith College, a historically Black school located near downtown Little Rock that has opted out of the new law.
Twenty-nine states allow concealed handguns on campus, but all but a handful leave the decision up to individual colleges and universities. Rep. Charlie Collins, the author of Arkansas' guns on campus law, originally proposed requiring all public colleges and universities to allow concealed handguns but changed the proposal after facing opposition from campus officials from around the state.
Collins, however, said he's not disappointed with the number of schools opting out of the guns measure. He noted that, under the new law, public colleges and universities will have to revisit their policy annually. The law includes an opt-out provision for private schools, but does not require them to vote annually on the policy.
"I think three years, five years, seven years, we'll be in a very different point," Collins, R-Fayetteville, said. "Whenever you talk about changing things, it takes time. It's an evolutionary process. It's not a revolutionary process."
The law also allows schools to adopt specific policies on concealed handguns for specific campuses, areas of a campus or individual buildings. Bobbitt, however, said he planned on recommending the same policy for all 11 UA system schools.
"If a certain policy, whether it's allowing them or not allowing them, makes sense on any one of our campuses it should make sense for all of our campuses," Bobbitt said.
Many of the schools that have opted out of allowing concealed weapons have cited opposition from various faculty, staff and student groups as well as local law enforcement.
"I think it's just very redundant," said Steve Hilterbran, president of Southeast Arkansas College in Pine Bluff, which voted to opt out of the law. "If you have armed security on campus or an armed police force, I don't think there is a need for others to be carrying those weapons."
Other schools that have voted to opt out of the law include the University of Central Arkansas, Harding University in Searcy and Henderson State University in Arkadelphia. Even more may be on the way. A spokesman for Ouachita Baptist University in Arkadelphia said administrators there plan to recommend to its board that the school opt out of the handgun law.
David Rankin, president of Southern Arkansas University, said he's leaning toward recommending that his school's campuses in Magnolia and Camden opt out when its board meets June 30.
Collins said he's not surprised with the reaction from most of the schools, but said he believed the policies would change over time.
"It's prompting a whole broader discussion about safety in our college campuses," Collins said.