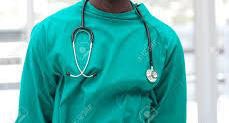 The debate about unionization in higher education is no longer limited to adjuncts. Now university hospital doctors are getting in the mix.
This October, Howard University Hospital (HUH) partnered with Paladin Healthcare with an eye to streamline its finances after operating at a deficit for years. Howard doctors are countering with a move of their own to ensure their interests are protected. The Committee of Interns and Residents (CIR/SIEU Healthcare) announced that HUH resident physicians and fellows will join the organization, on Friday.
BizBeat reported on Friday that 25 HUH employees were laid off this week, and that more cuts can be expected to follow. In addition, BizBeat cited resident complaints with management in recent months, which included management taking away parking and reducing the number of drinks residents on 24-hour shifts were allowed to have.
HUH's 263 resident physicians filed for union recognition in December and voted in favor of organizing in mid-January. A CIR representative told Diverse that the organization had been meeting with residents for many months prior. Residents had also periodically reached out to express in interest in joining CIR in years past.
Howard University spokesperson Rachel Mann, who represents both the hospital and the university, could not be reached for comment.
In mid-December, Paladin and HUH announced that they had signed a letter of agreement to partner with United Medical Center (UMC), a hospital in southeast D.C. beleaguered with a massive deficit. At the time, Paladin president, Joel Freedman, and Howard president, Dr. Wayne A. I. Frederick, said that they planned to share Howard doctors with UMC.
A CIR representative said that there were many hospitals where doctors rotated off-site, and that CIR bargained for contracts with the primary employer in those instances. Residents who worked at facilities off-site — such as UMC, potentially — would therefore be able to raise concerns about that workplace with their primary employer through CIR.