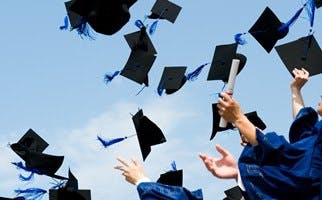 U.S Senator Lamar Alexander (R-Tenn.), chairman of the Senate Committee on Health, Education, Labor, and Pensions (HELP), said some federal regulations on education are draining universities of time and resources. He proposed pruning back some of those regulations in a committee meeting Tuesday morning.
Alexander and the witnesses called to testify before the committee—Dr. William E. Kirwan, Chancellor of the University System of Maryland, and Nicholas S. Zeppos, Chancellor of Vanderbilt University—argued that universities are encumbered by some federal regulations, which are costly to enact. With those regulations removed, funds would be freed up that could go back to students or other institutional costs.
Since it was enacted in 1965, the HEA has been added on to and amended such that it and the Code of Federal Regulations on education now are both more than 1,000 pages long.
Another regulatory issue, according to Alexander, is the Department of Education's Dear Colleague letter, which he said is issued an average of once every working day. The letters, in his view, add greater complexity to interpreting federal law and guidelines.
The HELP Committee released a report on Tuesday listing various recommendations to make regulations easier to implement for Congress and the Department of Education to consider. Kirwan and Zeppos co-chaired the task force.
Alexander said that it was time to streamline the regulations for greater ease of implementation. "No one has taken time to 'weed the garden,'" Alexander said. "The result of this piling up of regulations is that one of the greatest obstacles to innovation and cost consciousness in higher education has become—us, the federal government."
To illustrate this point, Zeppos recounted that Vanderbilt calculated how much money the university spends annually to comply with federal regulations. The number was $14 million. Divided out among Vanderbilt's 12,575 students, that amounts to $1,100 per student in tuition a year.
HELP Committee member Senator Elizabeth Warren (D–Mass.) asked Zeppos and Kirwan if, in the hypothetical situation that the Department of Education were to repeal federal regulations on their universities this year, would they agree to commit all the money saved to reducing student tuition. She said that the federal government could use its leverage to minimize college costs.
"In other words, if you want some change, there has to be some accountability on the other side," Warren told Zeppos and Kirwan.
Zeppos said there were other areas of the universities that lacked investment, such as research grants or study abroad money. "I understand the temptation to say, 'I will promise to cut [tuition], but I do think we should have the freedom to say, 'this is [another] area of underinvestment,'" Zeppos said.
Kirwan had a similar response. While the University of Maryland system would certainly invest any savings in need-based financial aid, he said, the system could also use the money to increase enrollments and invest in critical degree programs. "There are lots of things we are trying to do as an institution, and to tie this particular dollar to a dollar reduction in tuition might not be in the best interest of the students," Kirwan said.
Zeppos and Kirwan, along with HELP Committee members, stressed that they were concerned by the debt some students carry and the overall cost of higher education.
"The access that I had as a high school student to go to the University of Wisconsin, at a very low cost, is just not there anymore," Zeppos said. Kirwan said that University of Maryland in-state tuition had only increased by 12 percent over the past eight years in an attempt to ensure that the school remained affordable.
HELP Committee members and the witnesses said that a growing administrative bureaucracy is pushing up the costs for students, as is state divestment, which spiked in the years after the recession.
Staff writer Catherine Morris can be reached at cmorris@diverseeducation.com.