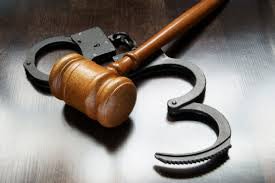 When colleges ask applicants to indicate whether they've ever been convicted of a felony, it has a "chilling effect" that discourages many would-be students with criminal records from going any further in the application process.
That is one of the key findings of a new study titled "Boxed Out: Criminal History Screening and College Application Attrition."
The study — which examined admission practices in SUNY colleges — found that nearly two-thirds of applicants who disclose a felony conviction do not complete the application process.
The rate of students "excluded" through this form of attrition is actually higher than the rate of students with felony convictions who get rejected by the colleges outright, the study found.
For students who persist in the process despite having a felony record, nearly 9 out of 10 ultimately gain admittance to a SUNY college, although the rates of admittance vary from one campus to the next, the study found.
The bottom line, according to the study's authors, is that aspiring students with criminal records are effectively being shut out of higher education because of an onerous practice that does not make campuses any safer than they would otherwise be.
It's often the "supplemental" information that applicants are asked to provide about their felony convictions that drives many of them away, said lead author Alan Rosenthal, advisor on special projects at the Center for Community Alternative, or CCA, which conducted the study.
"It is important to remember that while these applicants may have a criminal history, they are academically qualified applicants made to undergo a process that no other academically qualified applicant must endure," Rosenthal told Diverse.
He said although all SUNY schools ask applicants about prior felony convictions, what the schools ask for afterward varies from campus to campus.
"So while some students may succumb to the chilling effect, a number of students are being 'weeded out' through a system that on its face seems to be intentionally or unintentionally difficult to navigate," Rosenthal said.
SUNY is by no means alone in inquiring about applicants' criminal pasts. Prior research has found that 55 percent of public colleges that responded to a previous CCA survey engage in criminal history screening, according to the report.
The practice also tends to have a disparate impact on racial minorities, who are disproportionately overrepresented in the number of applicants who disclose a felony conviction, the study notes.
Rosenthal and his colleagues found that, at 30 of the 60 SUNY schools that provided data for the study, 1,462 applicants annually check the box that indicates they have been convicted of a felony.
Of that number, the study says, 914 of them do not complete the application.
Extrapolating from that data, the researchers estimated that, each year, 2,924 applicants check the box stating that they have a felony conviction.
"Of those, 1,828 do not complete the application and are never considered for admission, resulting in a mean felony application attrition rate of 62.5 percent — almost two-thirds of all such applicants," the study states.
In a finding that the researchers characterize as "counterintuitive," the study found that more applicants who check the felony box are "excluded" from college because of the box or the supplemental information they are asked to provide afterward than are actually rejected by admissions review committees at the various SUNY campuses.
Indeed, whereas 1,828 applicants who checked the felony box did not complete the application, only 117 were rejected by the admissions review committees.
"In other words, for every one applicant rejected by Admissions Review Committees because of a felony conviction, 15 applicants are excluded by felony application attrition," the study states. "This suggests it is the questions about criminal history records, rather than rejection by colleges, that are driving would-be college students from their goal of getting a college degree."
Rosenthal defended the report's use of the word "excluded" to describe what happens to applicants who become frustrated with the application process and ultimately give up after being asked to furnish information about their criminal pasts.
"The word 'excluded' is used because it is the effect that the supplemental process has, be it intentional or unintentional," Rosenthal said. "It is a process that is not intended to clear the way for students with criminal histories to attend college, but in some instances makes the process either impossible, difficult or daunting to complete the application process."
The study notes that sometimes campuses ask students to provide information that is difficult or impossible to provide. It relates, for instance, the story of "Adrien," who was asked to provide six different pieces of information related to his conviction, including a report from the prison administrator; a report from the prison psychologist; and a report from the parole officer or parole board.
Adrien ultimately obtained a letter from the prison explaining that the prison was in the process of closing and that the requested records could not be retrieved.
He also had to undergo an interview with the Ex-Offender Admissions Review Committee at SUNY New Paltz, where he was attempting to enroll.
"I did not feel welcome," Adrien is quoted as saying in the report. He recounted being in a room with about half a dozen people and being asked about his criminal record, including arrests for charges that had been dismissed or misdemeanor charges.
"I felt totally hopeless and tried to explain that some of what appeared on the record was not accurate," Adrien said, according to the report.
At another point, Adrien said, a committee member reportedly asked him: "Do you know what schizophrenia is?"
The report does not describe Adrien's offense, only that he had previously "struggled with drug issues which led to his incarceration in state prison where he spent more than eight years on and off, going back on several parole violations."
Adrien was ultimately rejected without any explanation, according to the report. It's not known how emblematic Adrien's situation is of students who get rejected even after they follow through on all that they are asked to do, bur the report says many students indicate that going before a review board is akin to going through a "gantlet-like experience."
The report also uncovered instances where:
• SUNY campuses gave "improper instructions" about the need to disclose felony convictions. For instance, applicants do not have to check the felony box if their convictions took place when they were juveniles or if their records have been sealed. But the applySUNY — SUNY's common application — does not properly instruct applicants on the circumstances in which they should check "no" to the felony question, according to the report.
• Requiring applicants to sign "broad, invasive authorizations for release of information. "Some of these releases are disturbingly broad," the report states, noting that the releases sometimes authorize colleges to obtain information from a "wide range of sources" that include psychologists, psychiatrists, credit bureaus and banks. "Confronted with this type of release and the prospect that the Admissions Review Committee plans on conducting such an intensely invasive investigation, some applicants abandon the application process instead of signing the release," the report states.
• Requiring would-be applicants to complete a waiting period before applying to SUNY. The report says that SUNY policy "prohibits individual campuses from establishing across-the-board rules regarding the amount of time from release from prison or jail that a would-be applicant with a felony conviction must wait before applying for admission." Be that as it may, at least six campuses still require waiting periods that range from six to 18 months, the report states.
A SUNY spokeswoman did not dispute the report's findings and said there are ongoing efforts to make sure campus personnel who implement SUNY's admission policy regarding applicants with felony records are "kept up to date."
The spokeswoman, Casey Vattimo, said the practice of inquiring about criminal histories is meant "to ensure that these prospective students are not discriminated against in their pursuit of higher education, while balancing the need to maintain the safety of SUNY students, faculty, staff and visitors on our campuses."
But the "Boxed Out" report says "there is no evidence that criminal history screening makes campuses safer." And it cites research that shows higher education reduces recidivism.
The report makes several recommendations and urges SUNY to "refrain" from including the criminal history question on the application and to prohibit the use of criminal history information in admission decisions, as called for in the proposed New York Fair Access to Education Act.
"Education is a human right," Rosenthal said, "and should not be denied as a means of perpetual punishment."
Jamaal Abdul-Alim can be reached at dcwriter360@yahoo.com or follow him on Twitter @dcwriter360.