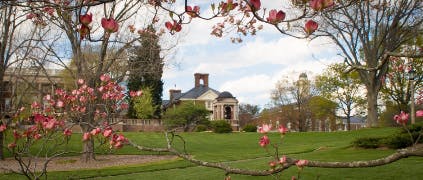 Sweet Briar CollegeSweet Briar College administrators have violated Virginia state Law, resulting in a request for the resignation of the president and members of the board of directors, according to Saving Sweet Briar, Inc., the non-profit group that is fighting the closure of the school.
The lead attorney for Saving Sweet Briar sent the college's attorneys a letter in which the allegations were outlined and which also called for the resignation of some of the board members.
Earlier this month, Sweet Briar announced its decision to close its doors this summer due to a growing financial crisis. Students and alumni appeared to be devastated by the news of their beloved school's closure and united on social media to save their school. A website was even launched to raise money in support of the school.
According to the Associated Press, a number of factors contributed to the ultimate decline of the private, all-female, liberal arts school. Experts cited the school's single-sex enrollment, declining enrollment and its rural location as some of the reasons behind the college's financial situation.