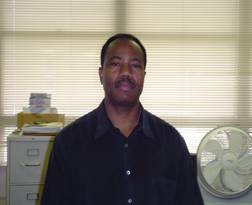 Dr. Avaine Strong claimed he was discriminated against as a heterosexual man.A tenured associate professor at Grambling State University has lost his gender, equal protection and retaliation suit in a dispute over his salary when he became interim head of his department.
U.S. District Judge Donald Walter rejected all Title VII, Equal Pay Act and constitutional claims by Dr. Avaine Strong against Grambling, several administrators and the board of supervisors of the University of Louisiana System.
"The restructuring of Strong's contract and salary was the result of a university-wide budget reduction plan. Strong cannot show that any actions were directed at him individually in retaliation for constitutionally protected activity, nor can he show that the administration favors women or homosexuals," Walter wrote in his decision.
"Strong's dissatisfaction with the Grambling administration and the university's budgetary situation does not rise to the level of a constitutional claim," he said.
According to the decision, Strong, who is African-American, joined the faculty as a visiting professor in 2001, was later hired as an assistant professor in the Department of Mathematics and Computer Science, became head of the Physics Department in 2006 and earned tenure in 2007.
In 2011, he became interim head of the newly merged Mathematics and Physics Department but didn't receive a raise or extra-service pay. After his internal grievance was unsuccessful, he gave up the interim position to protest "the amount of compensation relative to his workload" but retained his full-time tenured faculty position, Walter said.
He sued for compensatory and punitive damages and to have the university "restore his respect, good name and reputation throughout and within the Grambling community."
In dismissing the case, Walter said Strong had acknowledged that he wasn't claiming racial discrimination and found no evidence that Grambling had discriminated based on his status as a heterosexual man.
Even if Strong could show discrimination, "Grambling's explanation of the difference in pay is compelling," Walter said, based on salary factors spelled out in the faculty handbook and the university's budget cuts since 2010.
As for alleged retaliation based on filing grievances and criticizing the university on public television, Walter said the department's realignment was part of Grambling's 2010-11 budget cuts and was unrelated to Strong's actions.
In addition, the judge rejected Strong's harassment claim as "patently without merit" and said there was no evidence that Grambling paid female faculty more than men.
Title VII suit tossed
A federal judge has thrown out a Title VII suit against Arkansas Tech University by the former softball coach who claims she was wrongfully fired because she is a lesbian.
U.S. District Judge Kristine Baker found no basis for Gidget Pambianchi's suit asserting discrimination based on gender and sexual orientation.
The university in Russellville, Arkansas, hired Pambianchi in 2005 as assistant softball coach and later promoted her to head coach, working under annual contracts, the decision said.
She was fired after refusing to resign in 2012 following the university's investigation of a sexual harassment complaint from a male assistant softball coach who said she made inappropriate sexual comments to him, including disclosing her sexual orientation. The assistant coach was fired for having an inappropriate relationship with a team member.
The university also received an emailed letter, purportedly from the father of a prospective recruit, complaining that Pambianchi was a "known lesbian" which is "very immoral" and alleging that female graduate assistants had "intimate relationships" with players, the decision said.
However, the university attributed her termination solely to violation of its sexual harassment policy.
After a hearing, the university's grievance committee voted 2-1 to recommend reinstatement but the university president rejected the recommendation. He said Pambianchi was fired for cause for failing to properly supervise and monitor the team's staff, graduate assistants and athletes, for conduct that reflected poorly on the university and for inappropriate sexual comments to staff and student athletes.
The suit alleged that the university treated similarly situated male employees more favorably because she is a woman and a lesbian.
In her ruling, Baker held that Arkansas Tech had presented "a legitimate, nondiscriminatory reason" for the firing—namely, violation of its sexual harassment policy—and rejected Pambianchi's challenge to the validity of that policy.
Baker said no reasonable juror could conclude that the university acted in bad faith in believing that Pambianchi violated the policy, "based on the statements she admits making … to a subordinate about overtly sexual matters."
The judge did not find comparable the situation of a male coach who wasn't disciplined for an alleged affair with his secretary, a situation in which no sexual harassment complaint had been made.
Also not comparable were situations involving male coaches who weren't reprimanded although their football and basketball players had been arrested for drunken driving, failed drug tests or made inappropriate posts on social media, Baker said.