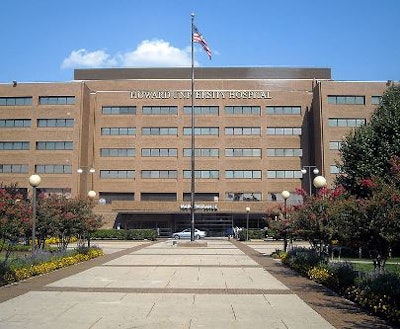 Although Howard University Hospital's resident physicians and interns voted to unionize on January 30, residents and their employer have yet to sit down to negotiate their contracts. They moved a step closer to that goal when the National Labor Relations Board (NLRB) voted to recognize the results of the January election earlier this week.
During the unionization process, employers may recognize a union and respect a majority vote, at which point the two sides may agree to begin bargaining. Howard University Hospital chose instead to challenge the results of the election.
The hospital has until April 27 to appeal the NLRB's decision, indicating that contract negotiations may be further delayed.
An internal email from Howard resident leaders to all resident physicians and interns sent out today read in part, "Hospital administration now must decide whether to recognize the union or continue with a legal challenge. We once again humbly urge hospital administration to recognize the union of interns, residents, chief residents and fellows of Howard Hospital once and for all, so that we can all positively expend our resources and intelligence for the betterment and long-term survival of the hospital."
The majority of the 263 Howard residents voted to join the Committee of Interns and Residents (CIR/SEIU Healthcare) on January 15 and 16. A CIR/SEIU representative said that, after the election, the hospital had one week to challenge the decision. The hospital chose to do so, on the basis of what CIR/SEIU is calling "technicalities."
Local politicians have begun to weigh in on the matter. DC Councilwoman Elissa Silverman said in a statement this morning, "Now that the hospital's challenge has been dismissed, I urge Howard University Hospital administration to negotiate in good faith with resident physicians." Councilwoman Silverman could not be reached for further comment.
The Howard University Hospital is currently being restructured after years of financial losses. Paladin Healthcare and the hospital signed a management agreement in October that kept the hospital in Howard's hands but gave Paladin a say in its management.
The start of 2015 has seen several rounds of staff terminations at both the university and the hospital. In January, 25 hospital management and supervisory employees were let go, followed by eight nurse anesthetists in February. Although Howard University itself is in good financial shape according to the Howard University Treasurer's Report for fiscal year 2014, 84 university staffers were let go unexpectedly on April 2.
Hospital residents filed to unionize to improve working conditions and patient care and to have a greater voice in hospital management.
Rachel Mann, spokesperson for both Howard University and the Howard University Hospital, was out of the office and wrote in an email that she was "unaware of a timeline." The Howard University media team did not respond to further inquiry.
In the closing of the internal email, HUH resident leaders wrote, "Let's not forget that this victory means we are now a step closer to making the dream of positive transformative change at Howard a reality. The process may be slow and burdensome, but we shall overcome."
Staff writer Catherine Morris can be reached at cmorris@diverseeducation.com.