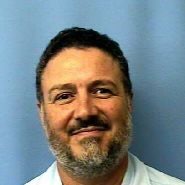 Dr. James Francisco Bonilla, who recently retired as a professor at Hamline University's School of Business, has long been an avid canoer and outdoorsman. But it was not until he attended a dinner gathering for supporters of the Sigurd Olson Environmental Institute a few years ago that the dearth of minorities in conservation organizations truly hit home. Looking around the room at his 200 or so fellow devotees of the Boundary Waters wilderness area, Bonilla realized that practically everyone else in the room was White.
The moment was a profound one, and was underscored by Bonilla's tour of the national park system in his sabbatical year in 2008. He traveled around the country, and found that park wardens and rangers of color were far and few between, if they were to be found at all. "It was just the exception to see a ranger of color," Bonilla said.
After his sabbatical, Bonilla began to develop a workshop on making the green movement multicultural, which he now presents nationally, including at the NCORE conference in Washington, DC, on Thursday. Bringing more people of color into the environmental movement is critical to ensure that the movement survives into future generations, Bonilla said. "My fear is that this generation grows up not appreciating the outdoors, and then when environmental organizations realize, 'we have to do something,' it's going too late," he said.
The National Park System conducted a national phone survey in 2008-2009 to get a sense of the demographics of the park system's visitors. According to the results of the survey, Hispanics and African Americans are much less likely to visit the park system than any other racial or ethnic group.
African Americans and Hispanics are not just absent from the park system. They are also underrepresented in fields such as environmental studies that would prepare them for a career in conservation. "The field of environmental studies has to get pretty serious about cultural competence. Not just for its own sake. The future of sustainability is going to depend on whether we can recruit or retain environmentalists color," Bonilla said.
Although the archetypal conservationists tend to be White men, such as Theodore Roosevelt, John Muir and Henry David Thoreau, Bonilla said that there is conservation has minority champions. Cesar Chavez, best known for his civil and labor rights activism, also campaigned against environmental degradation, arguing that the chemicals and pesticides farm workers were exposed to were clearly toxic and harmful. The Buffalo Soldiers were among the first park rangers to patrol Yosemite and Sequoia national parks.
Corporations and higher education have already caught on to the idea that they need to diversify in order to reflect the changing demographics of the country, but many environmental organizations lag behind in this work. A report on the status of minorities on the boards and staffs of government environmental agencies, environmental grantmaking foundations, and conservation agencies came out in 2014, authored by Dr. Dorceta Taylor, professor at the University of Michigan School of Natural Resources and Environment.
At all three types of institutions, the percentage of minorities on staff or the board did not exceed 16 percent, which although low, nevertheless represents an increase from years past. Taylor's academic career underscores the lack of diversity in the field. One of her four degrees from Yale University was from the renowned School of Forestry. She was the first African American woman to earn a PhD at the School of Forestry, in 1991.
Despite the findings of reports such as Taylor's, Bonilla said that there was cause for optimism. Prominent conservation organizations, such as the Sierra Club, the Wilderness Society, and the Natural Resources Defense Counsel, have shown that they are much more self-aware when it comes to race and diversity than they were in decades past, despite the work that still needs to be done . "Even they are starting to make major strides," Bonilla said. "They're all starting to realize, the writing's on the wall. I think they [were] so focused on the external environment, they [weren't] looking at their internal environment."
In the end, environmental concerns are relevant to everyone, particularly as the debate around climate change heats up. "Folks who do diversity work have to also start picking up the mantle to tell the story of people of color and the environment, because there's a long-standing belief system that the environment is a white issue. And it's just not. When the air goes bad, it's going to go bad for everybody," Bonilla said.
Staff writer Catherine Morris can be reached at cmorris@diverseeducation.com.