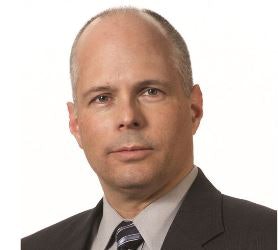 A federal judge has rejected a race and age discrimination suit by an applicant of Pakistani ancestry who wasn't offered an interview for a faculty position at Waukesha County Technical College in Pewaukee, Wisconsin.
U.S. District Judge James Peterson agreed with the college that Iftikhar Memon lacked some of the qualifications required by the job posting for a position teaching economics.
According to the decision, Memon, who was born in 1968, has master's degrees in education and agricultural economics and had been a lecturer at a university in Pakistan from 1994 to 1996. When he unsuccessfully applied in three rounds of postings for the position in 2012 and 2013, he was teaching grades 4-12 at a local school.
The college didn't select him for an interview in any of the three hiring rounds. He then filed a Title VII and Age Discrimination in Employment suit.
In the litigation, he asserted that other applicants of Asian descent also were discriminated against during the selection process. He also presented data showing that, as of September 2013, Asians accounted for only one of the college's 225 instructors who had at least a half-time appointment and only eight of the 705 instructors with less than half-time positions.
Peterson dismissed the case, saying Memon didn't demonstrate that he was qualified for the job, which went to a 56-year-old African-American applicant.
Memon "fails to present evidence that could lead a reasonable jury to conclude that he met the college's stated qualifications for getting an interview or that the college is lying when it explains that it made its decision based on its stated qualifications rather than racial or age-based preferences," Peterson wrote in his opinion.
For example, Peterson said Memon lacked the required recent post-secondary teaching experience because he last taught at that level in 1996. He also fell short on two of the three preferred qualifications: experience teaching at a community or technical college and teaching with "alternative delivery formats" such as hybrid/blended or online courses.
Peterson said circumstantial evidence and statistics on the faculty's racial makeup don't "amount to a mosaic of discrimination. The evidence he submits regarding individual applicants does not show that Asians were treated systematically worse than similarly situated applicants of other races."
Last, other than his age and the fact he wasn't hired, Memon produced no evidence of age discrimination, the judge said.
Florida State cleared
A federal judge has cleared Florida State University in a gender discrimination and retaliation suit by a female faculty member who alleged a sexually hostile work environment in the MFA program at its Conservatory for Actor Training in Sarasota.
U.S. District Judge Virginia Covington dismissed all claims by Margaret Eginton, who was hired in 2002 for a non-tenure-track position as an "assistant in actor training, with a courtesy appointment as an associate professor."
Eginton claims to have negotiated with the conservatory's then-director for duties that included directing one play per year, traveling to London with students annually and "full control" over her curriculum, but her offer letter didn't specific those responsibilities.
The suit alleged in part that the conservatory's next director "often implied that Eginton was loose or promiscuous and emotionally unstable," suggested that she "'hook up'" with a prospective male teaching candidate," said she looked "sexy" while dressed in a unitard and "frequently told her not to speak at meetings and did not exhibit the same 'hostility' toward men," according to the decision.
She also claimed that she was wrongfully denied scholarly and creative opportunities and subjected to unjustified criticism.
She resigned after the EEOC issued a right-to-sue letter, the decision said
The Title VII, sex discrimination, hostile work environment and retaliation suit contended that she repeatedly asked the administration to take action and that she was treated with hostility in retaliation.
In her decision, Covington said FSU acknowledged that personnel changes at the conservatory created confusion "regarding Eginton's actual position title due to her 'courtesy title' and, in turn, her eligibility for a promotion" that was delayed.
That provides a legitimate, nondiscriminatory reason for the delayed promotion, Covington said.
Covington found that the program director's allegedly gender-related comments were not severe enough to support a claim for a hostile work environment.
In addition, the judge said Eginton's assertions about being ostracized by her colleagues, lack of control over her curriculum and course reassignments were insufficient to show retaliation.