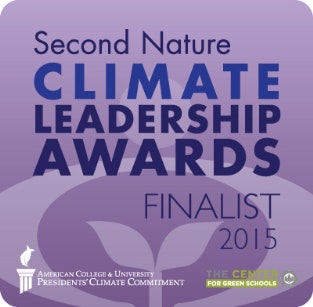 Huston-Tillotson University was announced as a finalist for the sixth annual Climate Leadership Awards.
The awards are given by Second Nature, a nonprofit that works with leaders in higher education to build a more sustainable global future.
The awards are a result of a national competition among higher ed institutions. Although 50 applications were received, only two institutions will be chosen as the winners. One four-year and one two-year institution each will be chosen.
The winners will be given recognition November 19, in Washington, D.C., as part of the 2015 Greenbuild Leadership Awards Program.