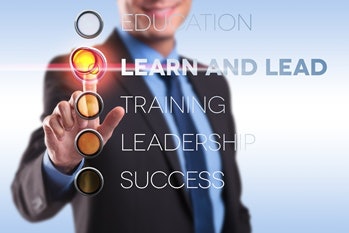 The University of Phoenix School of Business Tuesday announced a partnership with the U.S. Black Chambers to provide training and resources for African-American entrepreneurs.
The USBC Step Up Entrepreneurs Program is to be a three-course, 15-week for-credit class that teaches African-American small business owners critical components of personal cash flow management, market analysis and financial performance.
The University of Phoenix, which is consistently the top degree grantor of African-American students, is providing a $500,000 grant to launch the initiative in five cities starting in January 2016.
"Business ownership is a fundamental tenet of the American dream, and small business success is critical to our economy. However, minority business owners historically have struggled to gain access to the resources, funding and training necessary to keep a business thriving," said Ruth Veloria, executive dean, University of Phoenix School of Business. "University of Phoenix has been committed to meeting the educational needs of traditionally underserved students, particularly working adults and those that need flexible learning options, for more than 30 years."
"The University of Phoenix School of Business/USBC Entrepreneur program will offer an opportunity for African-American entrepreneurs to learn some of the most critical skills necessary to successfully navigate and thrive in the high-risk small business environment," Veloria added.