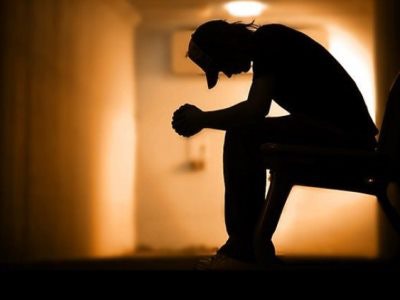 This Saturday marked World Mental Health Day, which is aimed at promoting global awareness of mental health issues.
The World Health Organization puts the number of individuals suffering from mental illness at 450 million across the globe. Despite the pervasiveness of the problem, mental illness is stigmatized in many communities. That stigma may prevent sufferers from coming forward to seek help, fearing that labeling themselves as mentally ill may impact their job or relationships. Yet ignoring or failing to treat mental health issues sometimes has the effect of compounding the symptoms that an individual may be suffering from.
According to the National Institute of Mental Health, half of all lifetime cases of mental illness begin by age 14, and three-quarters have begun by age 24. As a result, the onset of mental illness is likely to occur when young people are in their pre-college and college-age years.
Further research bolsters the link between mental illness and early adulthood. More than 1 in 4 young adults between the ages of 18 to 24 have a diagnosable mental health illness, according to the National Alliance on Mental Illness. Tragically, suicide is the third leading cause of death for youth between the ages of 10 and 24, according to the Center for Disease Control.
Since many college-age students are either at risk of or already suffering from a form of mental illness, colleges and universities have unique responsibilities toward their student populations. College students may be away from the support structures of home, leaving them reliant on the mental health resources available on campus.
A number of groups are trying to elevate the national conversation about mental health and emotional well-being on college campuses. Among them is the Jed Foundation, a nonprofit that describes itself as the "nation's leading organization working to promote emotional health and prevent suicide among college students."
Another such organization is the Steve Fund, which is dedicated to "improving the support for the mental health and emotional well-being of students of color." Some research indicates that students of color are more likely to suffer from depression but are less likely to seek treatment.
Both the Jed Foundation and the Steve Fund were founded by families moved to act after suffering the loss of a child by suicide.
"One of our views, based on some of the insights we've received from specialists, is that there isn't a mental health framework in many communities of color, that people don't have a family experience of seeking therapy or seeking crisis assistance," said Stephanie Bell-Rose, co-founder of the Steve Fund.
In recognition of World Mental Health Day, the Steve Fund announced a series of three initiatives it is embarking upon. The first is a partnership with the Jed Foundation that will work to use research to create a framework for colleges and universities to follow in addressing mental health issues among students of color.
The Steve Fund is also in the process of collaborating with the Crisis Text Line, an organization that functions as a crisis hotline, with the distinction that people text in rather than call. Since texting is a medium that many teens use to communicate, the service is aimed at that population.
Bell-Rose said that the Steve Fund and the Crisis Text Line are working together to provide culturally specific training for counselors who will be prepared to identify and respond to the needs of individuals of color who contact the Crisis Text Line.
"People may refer more to a family member or to a member of the faith community that they're a part of versus a mental health expert or a crisis line of some type," Bell-Rose said. "We're hoping to address that through a very dedicated, culturally sensitive approach, using the technology of texting."
The Steve Fund is organizing a symposium, Young, Gifted, and @ Risk, bringing together mental health experts and university leaders. The conference will be held at the Stanford University School of Medicine on November 20. The Steve Fund hosted its first symposium at Brown University last year.
Staff writer Catherine Morris can be reached at [email protected].