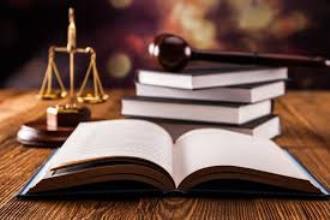 The estate of a dean fired for alleged sexual harassment of female students has won a new trial in its breach-of-contract suit against Bethune-Cookman University.
The Florida Court of Appeal found major flaws in the original trial in the suit on behalf of Dr. Russell Mootry Jr., one of several social sciences faculty members fired in 2009 after a sexual harassment investigation.
Mootry joined Bethune-Cookman in 1977, won tenure in 1995 and became dean of the School of Social Sciences in 2005, according to the decision. He died in 2014.
In 2009, then-President Dr. Trudie Kibbe Reed hired someone to investigate "alleged widespread sexual harassment of students by Mootry and other professors," the decision said. The process didn't follow the faculty handbook requirement for a committee to investigate sexual harassment complaints.
The investigative report omitted the names of purported victims, citing a promise of confidentiality.
After the inquiry, Mootry was fired for "moral turpitude" and violation of university ethics and sexual harassment policies, the decision said.
He denied any misconduct and sued, contending that the university had no grounds to fire him and didn't follow proper procedures in doing so. He also sued Reed for defamation.
In 2010, the American Association of University Professors issued its own report sharply criticizing the university for relying on anonymous complaints and terminating the professors without proof.
Mootry rejected the university's offers to settle the case, first for $100 and then for $140,000.
At trial, a Volusia County jury ruled in favor of Bethune-Cookman and Reed.
In overturning the verdict in favor of the university, the Court of Appeal panel said the investigative report was improperly presented as evidence to the jury.
The report was "replete with hearsay statements from unnamed alleged victims and faculty members," Judge Brian Lambert wrote for the court. And that problem was compounded by the investigator's opinion in the report "recommending that termination is appropriate based on the sexual harassment."
The court also said another professor shouldn't have been allowed to testify about what a student supposedly told her because that student didn't testify and the professor hadn't witnessed the alleged incident. Similarly, it said Reed shouldn't have been allowed to testify that one student told her that another student was having sex with Mootry.
Finally, the court found improper testimony by an outside lawyer for the university.
The new trial would be against only Bethune-Cookman because Mootry's estate didn't challenge the verdict in favor of Reed on the defamation claim, according to the decision.
#
A Palestine-born Muslim former part-time faculty member who was passed over for a full-time position has lost his Title VII suit against the Milwaukee School of Engineering.
Dr. Abdelnaser Al-Hasan failed to provide sufficient evidence that the university's decision was motivated by discrimination, U.S. District Judge Lynn Adelman has ruled.
When Al-Hasan was hired as an adjunct associate professor in the Mathematics Department in 2007, the department chair told him that he would have an advantage if he applied for an expected full-time opening, the decision said.
However, the vice president for academics told the chair not to hire anyone with a graduate degree from the University of Wisconsin Milwaukee—Al-Hasan's alma mater—since half the full-time faculty in the department were also alumni, including the two most recent hires.
The position went to an applicant who didn't have a degree from UWM.
When a full-time position became available in 2010, the faculty voted for an open search rather than converting Al-Hasan's position from part-time to full-time. However, that search was canceled.
He applied for the re-posted position in 2011 and was one of four finalists from about 100 applicants, but the dean recommended somebody else who had boarder support from the search committee members. Afterward he resigned and took a job at a different institution.
The lawsuit alleged failure to promote based on race, religion and national origin.
In dismissing the case, Adelman said there was no showing that the committee chair was prejudiced against "Muslims, Palestinians or Arabians" or that the decision to defer the 2010 search was motivated by race, religion or national origin.
She noted that the reason the 2010 search was cancelled was that five members of the search committee had written recommendations for Al-Hasan.
Finally, Adelman said a jury couldn't reasonably conclude that the decision to hire another applicant in 2011 was retaliation for Al-Hassan's complaint to the EEOC.
#
An evangelical Christian faculty member who was not reappointed should have another shot at showing that Angelo State University failed to reasonably accommodate his religious beliefs, according to the Texas Court of Appeals.
The three-judge panel reinstated part of the suit filed by Dr. James Jones who was a tenure-track associate professor of computer science on annual contracts for four years, starting in 2005.
Contending that his religious practice is to share his faith with others, Jones made brief religious statements to students at the start of the first class and end of the last class of each semester, the decision said. Those statements included a discussion of his faith and telling students that "being a Christian was his most defining quality."
Based on a student complaint in 2006, the chair told Jones not to make religious statements because they are inappropriate and violate university policy.
Subsequently, Jones's classroom performance declined, he demonstrated "a lack of collegiality and disrespect for university protocol" and he was criticized for insubordination and poor student evaluations, according to the university.
Jones was discharged in June 2008, meaning he would not be reappointed for 2009-2010.
His religious discrimination suit under state law alleged that he received less favorable treatment than other faculty members based on his religion, religious beliefs and observance. It also asserted that the university "failed to reasonably accommodate his religious observances and practices" by barring him from referring to those beliefs in class.
A lower court dismissed the suit but the Court of Appeals revived his failure-to-accommodate claim because the university hadn't asserted that it couldn't accommodate Jones's religious beliefs without undue hardship.
At the same time, however, the court said Jones's disparate treatment claim had been correctly dismissed.
There was no direct evidence that the university's decision to terminate Jones resulted from his religious beliefs, the court said in an opinion by Justice Scott Field. Nor was there evidence that his replacement didn't share his religious beliefs.