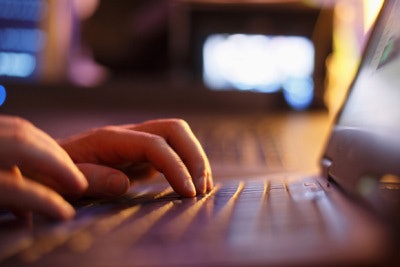 When students are short on funds for tuition but otherwise on track to graduate, colleges and universities should provide "completion grants" to help make sure the students finish school instead of dropping out.
That is the major thrust behind a new report released Monday and meant to highlight the best ways to identify and assist students for whom a lack of cash is the only thing that stands in between the students and earning a degree.
Institutions have more than just altruistic reasons to help such students. By providing small grants that help students graduate, it ultimately boosts institutional completion rates and enables colleges and universities to keep the tuition money they might lose if a student dropped out, the report states.
In terms of service to students, the completion grants signal that institutions care.
"It's important because it shows commitment to students who've been working hard and are close to graduation," said Shari Garmise, vice president for the Association of Public & Land-Grant Universities' Office of Urban Initiatives and the Coalition of Urban Serving Universities, which released the report.
"What these grants do is get them through to the end," Garmise said.
Tiffany Beth Mfume, director of the Office of Student Success and Retention at Morgan State University—one of the institutions featured in the report—said Morgan State started issuing completion grants back in 2010 after university officials saw 30 to 50 students per year who had 90 or more credits, good GPAs and who had inexplicably stopped going to school.
"You wonder where are they if they're not at another school," Mfume said, explaining that university staff used National Student Clearinghouse data to verify that the students hadn't enrolled elsewhere. Once Morgan State was certain the missing students weren't in school anywhere else, Mfume said, "We invited students to come back using the incentive of small grants."
"What we found is, more than anything, students benefit from our support in helping them navigate the process of their finances, the process of financial aid," Mfume said. She said the grants, which may have been for $1,500 or so, were "such a small amount of money that took us such a long way as far as the benefits."
Mfume said the completion grants were all the more useful to students in light of changes to the Parent PLUS Loans that make it more difficult for parents with adverse credit histories to obtain the loans, which are meant to cover the cost of attendance.
"It just made the gap larger," Mfume said of changes to the PLUS loans for parents.
The report released Monday—titled "Foiling the Drop-out Trap: Completion Grants Practices for Retaining and Graduating Students"—is meant to serve as an implementation guide for colleges and universities that may want to use completion grants. It comes ahead of a forthcoming announcement of nine campuses APLU selected to receive $50,000 grants to start completion grant programs.
The report also lists some of the experiences that 10 public urban research institutions have had with completion grants and what kind of "return on investment" some of those institutions have gotten.
Timothy Renick, vice provost and vice president for enrollment management at Georgia State University, said 7,300 students have been brought back into their classes through the school's Panther Retention Grant program, which began in 2011.
"We were dropping more than one-thousand students a semester from their classes because the students could not cover the full costs of their tuition and fees," Renick said in an e-mail to Diverse. "When we looked at the data, we found that many of the students were academically on track and doing everything they needed to do to complete their programs, but they were seniors who were running out of eligibility for other types of aid."
Renick said Georgia State also found that students were sometimes short by only a few hundred dollars of covering their charges and just a semester or two away from graduating.
He said the average grant has been $900 and that 88 percent of the students who receive the grants have graduated or are enrolled 12 months later.
Hundreds of students are graduating every year who otherwise would have dropped out or stopped college, Renick said.
Among other things, the APLU's completion grant report recommends:
Establish clear student qualifying criteria. Some campuses have "moderate to low" GPA requirements that range from 2.0 to 3.0 for students to qualify for the grants. Instead of focusing on grades, the programs focus on completion—that is, students who have 30 credits or less to earn before they graduate. "Consider whether the program will have higher or lower standards, and whether consideration should be given for students in more challenging academic programs," the report states.
Use a "high-touch" approach. "Any campus aiming to replicate a retention or completion grant should be prepared to commit time, staff, and resources to ensure the program's effectiveness," the report states.
Establish a low threshold of financial need. Most of the institutions studied in the report focus on students that owe modest amounts of unpaid tuition and fees—that is, $2,000 or less. "This allows them to help many students with limited need rather than a few with significant unpaid tuition and fees," the report states.
Consider a "skin in the game" model. For example, the report says, offer the grants in the form of a loan for students who are close to graduation but only attending part-time or who are in their fifth or sixth year. "Once the student fulfills preset criteria such as meeting with their advisor and graduating, the loan is forgiven," the report states. "If they do not meet those expectations, they have a loan with a reasonable interest rate, and at the very least were supported to move closer to degree completion."
Appeal to donors' sense of equity. "Many donors—even non-alumni of the institution—are drawn to funding programs that benefit disadvantaged populations and foster diversity and equity in higher education," the report states.
Garmise said the pitch to donors who can only contribute limited amounts should be: "If you're able to give a thousand dollars, you're able to help one or two kids cross the finish line."
The report cites the need for more empirical evidence on the effectiveness of completion grants. Gramise said APLU hopes to learn more about the impact of completion grants through the nine-campus replication effort that it plans to announce later this month.
Jamaal Abdul-Alim can be reached at jabdul-alim@diverseeducation.com or follow him on Twitter @dcwriter360.