Using $7.3 million in funds seized from criminals, seven colleges in New York State will be able to sustain or expand their course offerings to prisoners this fall with hopes that education behind bars will cut down on crime.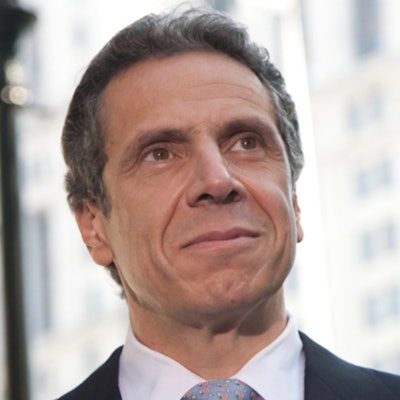 "The end goal is fairly simple," Dr. Robert Eap, academic director for the Cornell Prison Education Program, told Diverse. "We would like to see as many of our students walk out of prison with a college degree as possible."
The reason, Eap said, is because research shows the more education inmates receive while serving time, the less likely they are to return to lives of crime. For instance, a RAND Corporation study found that, "Inmates who participate in correctional education programs had a 43 percent lower odds of recidivating than those who did not."
And lower recidivism rates mean lower costs to taxpayers in the long-run, Eap said, because lower recidivism means lower prison costs.
"It's a very positive benefit to the society," Eap said. "This is money that won't need to be spent."
Eap made those remarks following Monday's announcement by New York Governor Andrew M. Cuomo (D), and Manhattan District Attorney Cyrus R. Vance, Jr., of a new College-in-Prison Reentry Program.
"It makes no sense to send someone to prison with no pathway for them to succeed when they get out," Vance said. "Investing in college education programs is a proven, cost-effective way to break the harmful cycle of recidivism and keep our communities safe."
The five-year program is being funded through the Manhattan District Attorney's Office's Criminal Justice Investment Initiative, which takes criminal forfeiture funds and redirects the money toward various projects meant to improve public safety and prevent crime.
The program is expected to create more than 2,500 seats for college-level education and training for inmates throughout the state — significantly more than the seats allotted for the 1,000 inmates who presently receive college-level instruction each year with mostly private funds.
Besides Cornell University, which runs education programs at Cayuga, Auburn, Elmira, and Five Points correctional facilities, colleges selected to participate in the program include:
• Bard College at Taconic, Coxsackie, Eastern, Fishkill, Green Haven and Woodbourne correctional facilities.
• Medaille College at Albion correctional facility.
• Mercy College at Sing Sing correctional facility.
• Mohawk Valley Community College, SUNY, at Marcy correctional facility.
• New York University, at Wallkill correctional facility; and
• Jefferson Community College, SUNY, at Cape Vincent, Gouverneur and Watertown correctional facilities.
The CUNY Prisoner Reentry Institute, in collaboration with the State University of New York, or SUNY, will receive approximately $2.37 million over five years to serve, coordinate, develop and oversee the program.
A primary goal will be to help former inmates obtain jobs upon release.
"College education is a key component to succeeding in the workforce, which, for returning citizens is vital for successful reentry, family reunification and reintegration into their communities," said Ann Jacobs, director of the CUNY Prisoner Reentry Institute.
Jacobs said the institute looks forward to helping prisoners "access college education and to ensure they have the support they need when they return home to be able to succeed."
Dr. Karol Dean, dean of the school of social and behavioral sciences at Mercy College, which offers prison education programming that enables students to get two- and four-year degrees, said beyond lowering recidivism rates, the program is likely to improve prison behavior and help incarcerated individuals transform their lives.
"This is an opportunity for them to feel like they can make an important change," Dean said. Education in prison also helps with prison management, Dean said.
"Students model appropriate behavior with their fellow inmates, and that, I think, might make the prison environment better for everybody," Dean said.
Dean said in her experience, graduates of Mercy's prison education program go on to get jobs at social service agencies that are open to hiring people who have had "complex lives."
To qualify for the program, incarcerated individuals must be serving five years or less. The colleges selected to participate in the program had to submit proposals.
Among other things, colleges had to agree to offer courses that lead to an associate's or bachelor's degree, or an industry-recognized certificate. They also had to agree to deliver instruction "of the same quality as the home campus," according materials from Gov. Cuomo's office, as well as a plan to help students in "making the transition from incarceration to living in the community."
Vivian Nixon, co-founder of the Education from the Inside Out Coalition, a group that advocates for education in prison, said while she welcomed the College-in-Prison Reentry Program, more must be done to help students in the program finish their education upon release.
"It is an absolute certainty that many of the students who begin their college educations inside of prison will not leave having completed their degrees," said Nixon, who is also executive director of the College and Community Fellowship. "This makes it critical to support and develop reentry efforts that are focused on the academic ambitions of these students, not just the short-term solutions . . . typically addressed in reentry."

Jamaal Abdul-Alim can be reached at jabdul-alim@diverseeducation.com or you can follow him on Twitter @dcwriter360.