Dr. Jack Thomas, the beleaguered president of Western Illinois University, has resigned, speaking about the school's successes and not addressing detractors who have campaigned to get him out of the rural Illinois school.
His resignation, effective June 30, came four days after the university's alumni council publicized its 15-2 vote that requested he leave voluntarily – or that the board of trustees remove him if he didn't quit.
But Thomas, speaking to Diverse during a break Friday afternoon from a trustees meeting, said his decision had absolutely nothing to do with the alumni council action.
"I don't let threats like that cause me to do things," he said. "I'm doing this on my own. The board did not ask me to. I just feel it's time, time for new leadership."
The alumni council's resolution reflected angst among some within the university and beyond about funding shortfalls, declining enrollment, difficult negotiations with unions on campus and the departure of some senior leaders. It blamed Thomas for what it perceived as failure to address the issues.
But it didn't reflect historical context, current trends and external factors that have negatively impacted the school's enrollment and finances: state financial distress and a decade of disinvestment, including two years of a budget impasse; strong competition from online education and community colleges; decades-long population decline in the Macomb region and resulting legislative reapportionment; and a significant decrease in the number of traditional college-age students.
In spite of long-time enrollment decline and other difficulties, there are multiple indicators that student success at the regional state school improved during Thomas' eight years as president, which followed three and one-half years as provost.
In a two-page letter to the university community issued early Friday morning, Thomas announced his resignation and thanked every constituency. He also acknowledged having to make hard decisions that sometimes were very unpopular.
"During my tenure," he wrote, "the University has been challenged in unprecedented ways, and we have weathered recent storms. I am pleased that we have made the difficult decisions and implemented the necessary changes to ensure the University's viability."
Thomas also cited a litany of achievements, particularly regarding academic excellence and student success, such as the first Ph.D. program, 17 new degree programs, citation in numerous national rankings at departmental and university levels, increased enrollment in the honors college, a new scholarship program, multiple Fulbright scholars, one Truman and one Goldwater scholar, a Rhodes Scholar finalist and increased diversity of the student body and faculty – along with several citations recognizing increased inclusion.
That last distinction was problematic for a significant number of people on campus and in the community beyond, according to Black and White WIU employees who spoke to Diverse about an undercurrent of racism in opposition to Thomas.
Currently, three in 10 WIU students are Black or Hispanic in a region where more than eight in 10 residents are White.
Betty Z. Taylor, a Black adjunct instructor at Cleveland Community College in Shelby, N.C., grew up in Macombe and has never forgotten some of her encounters with racism. She described an occasion when she was 13 and a teacher hid her behind a curtain to sing a solo while a White classmate lip-synced to the audience.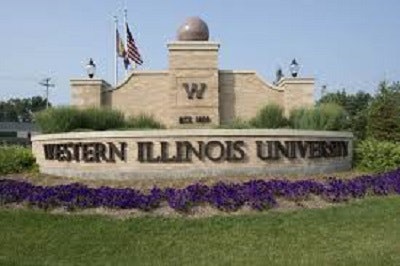 It was a long time before Taylor told her parents, who were at work at the time, about the traumatic incident. She was reminded of it again, 52 years later, when she passed a large anti-Thomas sign posted on the façade of a theater in Macombe as she drove to the main WIU campus to speak at the trustees meeting Friday.
"I saw that billboard and I said, 'Are we going back in time?'" Taylor said.
She spoke about racism at the meeting, she said, and lamented the departure of a strong leader she met when he arrived on campus and she was teaching at WIU's Quad City campus.
Dr. Adriel A. Hilton, dean of students and diversity officer at Seton Hill University, as a doctoral student was mentored by Thomas and this week wrote an op-ed assailing "White privilege, oppression and power" as the impetus behind efforts to get rid of Thomas.
"I wish Dr. Thomas the best as he begins a new chapter," Hilton told Diverse. "I regret but understand his decision to step away from the presidency of WIU and thank him for his mentorship and support for students and young professionals. He will continue to be a valued member of the higher education community."
Thomas did not address race in his resignation letter or when speaking to Diverse. Instead, he expressed excitement that the state legislature has responded to advocacy efforts by increasing state operational funding five percent over fiscal year 2019 and will provide tens of millions more in capital funding and re-appropriations for campus facilities.
"After dealing with the budget impasse and making all of these tough decisions, it's time to go," he said. "I had to make tough and unpopular decisions to keep the university viable and make payroll. The board asked me to keep the doors open and keep quality up, and I did. I'm just a worker bee, and I get it done. And I got a good evaluation."
Taylor said the board accepted the resignation terms he submitted, which include paid administrative leave for two years at his current annual salary of $270,528 with paid annuity, life insurance and health insurance benefits.
After that, according to the agreement, he will be reassigned to the tenured position of "distinguished service professor," teaching one class per semester and performing other duties.
LaMont Jones can be reached at ljones@diverseeducation.com You can follow him on Twitter @DrLaMontJones