After a series of racist incidents at Syracuse University, first-year Tahliyah Tabron called her parents. They told her they wanted her to leave campus.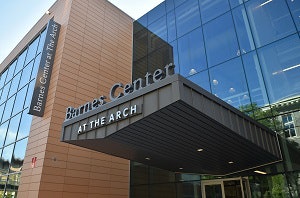 "My mother was like, 'Ok, you have to get out of there,'" Tabron said.
Tabron bought a train ticket to go home to north New Jersey the next day, over a week before her Thanksgiving break started.
It wasn't "financially convenient" but her parents thought it was necessary, she said. She wasn't worried for her safety at the time, but she ultimately thought they were right. As a student of color, "anything could have happened."
At Syracuse University, at least 12 racist and anti-Semitic incidents happened on campus in the last month, all within a two-week period, alarming students, parents, alumni and staff. A swastika drawn in a snowbank, graffiti targeting Black, Asian, Native American and Jewish students and an email to a Jewish faculty member – Writing Rhetoric and Composition Professor Dr. Genevieve García de Müeller – telling her: "Get in the oven where you belong." The list goes on.
As students return to campus this week to prepare for finals, they continue to feel "tense."
"I'm just still in shock," Tabron said. "I haven't really fully processed everything that went down in the last two weeks, because everything sort of happened so fast and all at the same time."
While she's busy preparing for finals, her concerns for her safety manifest in "little stuff," like thinking about what time she can leave her dorm at night. She doesn't want to be out too late, she said. "Because you never know."
Faculty are also opening up about the fear they've experienced in the last month.
Dr. Jenn M. Jackson, an assistant professor of political science, described lying in bed, sobbing, about a week before Thanksgiving, in an article for The Lily, a publication by The Washington Post.
"I was afraid to go to campus," she wrote. "As a Black, queer woman, one who is vocal about her radical political ideals on social media and in the classroom, I was afraid that I might be targeted for an attack."
But the series of hate crimes has also inspired ongoing campus activism.
In the aftermath, a student movement called #NotAgainSU emerged, occupying the Barnes Center at the Arch  for eight days and submitting a list of demands to university administrators, most of which were accepted by Chancellor Kent Syverud. Demands included clarifying the university's policy on hate speech, hiring more counselors from underrepresented backgrounds, requiring diversity training for faculty and expelling anyone involved in the racist incidents.
The protest drew support from student associations across the country, with groups like the Black Student Union at Louisiana State University, University of Rochester Black Students' Union, the Towson Freedom School and New York College Democrats issuing statements in solidarity. Academic departments, like the writing and rhetoric department at Bowling Green State University, also came out with statements of support.
"Syracuse's faculty and staff must listen to students protesting for more counselors and a safe and inclusive learning environment free from hate," Sen. Kamala Harris tweeted during the sit-in. "When young people stand together, change can happen."
#NotAgainSU continues to call for Syverud's resignation, arguing his response was slow and inadequate. The group is also asking Dolan Evanovich, senior vice president for enrollment and student experience, as well as Department of Public Safety Chief Bobby Maldonado and Department of Public Safety Associate Chief John Sardino, to step down.
"These individuals have exacerbated a hostile campus environment and have actively allowed hate speech to prevail," the group wrote in a statement.
When the racist incidents were taking place, Tabron said administrators made decisions that made her feel "as if they don't exactly prioritize the students' safety versus their image to the public." Notably, when a White supremacist document – the manifesto from the suspect in the New Zealand mosque shootings – was allegedly sent to students' phones, the university remained open, a decision she found "kind of hard to swallow."
But since she's returned to campus, Tabron sees administrators trying to keep students informed.
"I acknowledge the effort," she said.
For example, Syracuse University Department of Public Safety announced a new web page to update students on "bias-related incidents," Maldonado wrote in a news release to the campus community.
Tabron sees no evidence of major changes on campus, other than emails of support from administrators, but she's hopeful they'll happen, even if not "right away."
In the meantime, she's focusing on studying for her two finals. The other two were cancelled, she said, with professors citing "safety" as a part of the reason for why. Whether that refers to the snow that caused classes to be cancelled on Monday or the recent slew of hate crimes, she isn't sure.
"Being back, right now, I'm just kind of worried about finals stuff," she said, "And finishing everything I have to finish for the rest of this week."
Sara Weissman can be reached at sweissman@diverseeducation.com.