Several historically Black colleges and universities (HBCUs) have recently made headlines for clearing student debt — in the midst of a pandemic and resulting economic downturn that have disproportionately impacted Black families.
University leaders say this is really not anything new; HBCUs are particularly led by a mission to help students move from one position to another, and their leaders are acutely aware of the challenges facing this demographic of students.
"I wake up every morning trying to figure out how to raise money to support our students," says Dr. Larry Robinson, president of Florida Agricultural and Mechanical University (FAMU) in Tallahassee. FAMU leaders recently cleared student debts totaling $16 million for the 2020-21 school year, which Robinson says averages approximately $5,000 per student. Sixty percent of students at FAMU are Pell Grant eligible — the highest population of Pell Grant recipients in the State University System of Florida, according to Robinson.
"The population we serve is disproportionately impacted from the health side. I suspect that with the economic downturns, economic difficulties, the population we serve will come out last," he says. "We began looking for ways to [help students], and it just so happened that the forgiveness of the debt that they owe us was something we could do right away."
Dr. George French, president of Clark Atlanta University, says his administration recognized that many of the university's students "worked part-time jobs before COVID in order to bridge the gap for housing or tuition at the university, so they had these bills and so many of them were not going to be able to pay their bills to return in the fall" because their workplaces had been shut down or hours had been cut because of the pandemic. He knew that same reality impacted students' families, he says, leading to difficult conversations about whether students could afford to continue their education.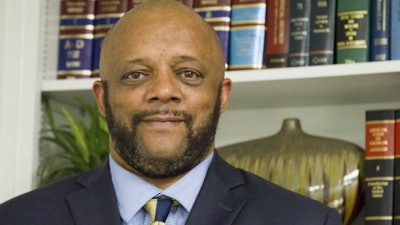 "Once we saw that this helped the returning students so much, I had my team go back and look at the numbers and see how many students were currently looking to borrow to come to campus," French says. As a result, the university earmarked an additional $1.2 million to assist incoming freshmen and lower their debt burdens as well.
Generational impact
Dr. Gregory Price, a Morehouse alumnus and professor of economics and finance at the University of New Orleans, says he worries that the one-off nature of the CARES Act may make it difficult for HBCUs to impact wealth generation in the Black community long-term.
"This pandemic stimulus was a good thing, but it was a one-off. What does this mean long-term for HBCUs that rely on tuition [revenue]," he says, pointing to the fact that HBCU leaders have not been able to build their endowments "enough to discount [tuition] the way White colleges do."
"When you look at student loan indebtedness, there's a racial disparity," Price continues. "Fundamentally, when you talk about wealth, loans are a liability. So clearly, if you take out more loans, it fundamentally reduces your wealth. All things being equal, if Black students take on more debt, they'll have less wealth."
Both Robinson and French are optimistic that even if they don't have the opportunity to completely wipe out all student debt again — though both are acutely focusing fundraising efforts on being able to continue to help students overcome financial hurdles and graduate with less debt — that even the amounts they've already been able to provide will give students a leg up on their paths to building wealth.
"It might be that we've taken off $5,000 or $6,000 worth of loans, but by the time they get around to paying that off [with compounded interest], it's a considerable amount of money," Robinson says. "To put it in context, the average household income at FAMU is less than $55,000 — so $5,000 of that, that's 10%. Would you turn down a 10% raise? Probably not. And that's without interest rates."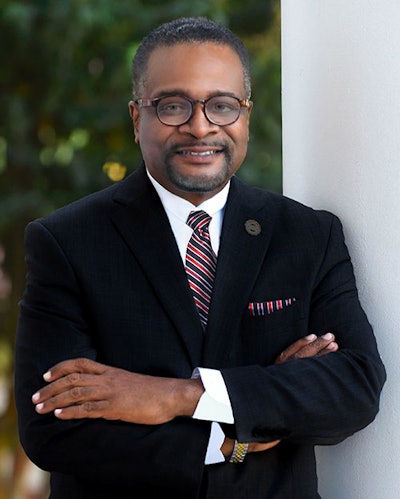 Many students go to college with the idea that they'll secure a better quality of life for themselves by getting a degree. French says his team was acutely aware of this fact.
"We decided we could give them relief and help alleviate the long-term debt. We understand that if the students' long-term debt is lower, they'll be able to graduate into their careers, buy houses, buy cars and live the life that they've earned from their degrees," he says. "The lower we can bring their debt, the quicker, the more they'll enjoy the quality of life."
French says he's been "tickled pink" to watch as others in a position to help started reaching out to the university upon seeing the news of the decision to cancel over $5 million in student debt. "They began to call, they wanted to make contributions too. We encouraged them to make similar contributions that would make an impact on students now. … A lot of times when you talk about fundraising for scholarships, a lot of that conversation is around endowed scholarships, and the question is how many years does it take for those gifts to begin to accrue interest so those funds can be disbursed. … You have to wait for that interest to accrue, so students don't benefit right away," he says.
At FAMU, alumni have kicked in in major ways to help pay forward the investment they feel the university made in their lives. They've established an alumni-supported fund to help seniors get over the finish line by covering outstanding balances and fees that will help them get through their last semesters and across the graduation stage. The institution has the highest percentage of foundation funds in the state that go directly to support student aid, but the need to serve students directly and immediately can make it difficult for the institutions to grow their endowments and ensure their long-term sustainability.
A role for policymakers to play
Denise Smith, a two-time HBCU grad and a senior fellow at the Century Foundation, says for years HBCUs have served as vehicles of upward mobility for their graduates, but that a lack of state and federal investment in these institutions has limited their ability to make the kind of impact French, Robinson and other HBCU presidents hope to have on students' lives, from a financial standpoint.
Smith says it's long past time for Congress and state leaders to move past the rhetorical acknowledgement of these institutions' contributions and remedy the disparities in funding that have left HBCUs with significantly lower endowments than predominantly White institutions.
"When we think about the racial wealth gap, racial inequities in higher ed, in the job market, we just have to figure out there is a connection," she says. "Wealth begets wealth. That is the singular thing that we've learned. When you have money, it's easier to get money."
"Increasing the endowments at HBCUs is not really just about the money, it is about investing in the stability and security of these institutions," Smith wrote in a recent report for the Century Foundation. "Much like the wealth gap between Black families and White families, there is an endowment gap between HBCUs and similar but predominantly White-serving institutions, and filling it is a challenge despite recent donations to HBCUs."
She's calling on Congress to appropriate an additional $40 billion to these institutions to remedy more than a century and a half of unequal funding to the institutions and help them grow their endowments so they can continue directly impacting students, even when pandemic funding dries up. This would make a considerable dent in the $53 million needed to eradicate student and parent debt at these institutions, which Smith says is a direct result of historic, chronic underfunding.
"Given the historic injustices and underinvestment in Black communities specifically and the colleges and universities that serve them, the proposals [of Congress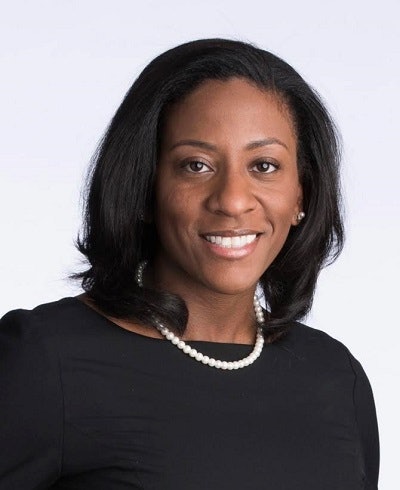 and the Biden administration] do not go far enough," the report's introduction reads. "Now is the moment for a historic investment that will bring unprecedented resources to HBCUs, giving them the stability and financial independence that will propel them from this moment of recognition to excellence that endures.
Price, too, believes Congress can be doing more to eliminate the disparities between Black and White communities.
"If we care about the amount of college loan debt that current and future generations of HBCU students are taking out, if we aspire to close the Black-White wealth gaps that exist now and have existed historically," something has to be done, he says. He suggests increasing the Pell Grant to at least $20,000 per year, saying the current amount of $6,495 is "not enough for the most disadvantaged students."
Price also recommends leveraging the tax code to alleviate the debt burden as well. "Why not make the interest on student [loans] tax deductible? Treat it like a home equity loan. If I borrow $200,000 to buy a home, I can write off the interest, but if I borrow $200,000 to go to college, I can't," he says.
HBCU leaders agree that the presence of U.S. Rep. Alma Adams (D-N.C.), founder and co-chair of the bipartisan congressional HBCU Caucus, has been a tremendous help to their institutions. The two-time North Carolina Agricultural and Technical State University graduate and former faculty member has dedicated much of her time in public service to building alliances and advancing legislation that benefits these institutions. French says Rep. Alma Adams was so instrumental in recommending that there be few restrictions on how institutions could use CARES Act funding, which gave them the latitude to earmark some to go directly to support students.
But Smith believes there's still more that can be done.
"Much like the racial wealth gap, our ongoing short-changing of HBCUs and failure to address historical funding gaps have forced HBCUs to operate today at a severe disadvantage. It's time to fix that," she says. "Public policy has created the higher ed system as it is — public policy created these ginormous disparities between HBCUs [and PWIs], so it's imperative that public policy is required to fix them."
This article originally appeared in the October 14, 2021 edition of Diverse.