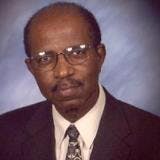 Inter-Alumni Council President Luther Williams says his group is open to suggestions.
Across the nation, local United Negro College Fund chapters simultaneously honored Dr. King's legacy and President Obama's inauguration last month, using both as an occasion to discuss the organization's role in the preservation of the nation's historically Black colleges and universities — and Black education overall.
One such gathering was a 24th Anniversary breakfast held by the Inter-Alumni Council of the UNCF in Los Angeles.
Under the watchful eye of Inter-Alumni Council President Luther Williams, it served as a time to reflect on what UNCF and the Inter-Alumni Council's goals are and will be in the coming years.
It always comes back to the students.
"I receive calls all the time from students in school, and the problem isn't that they couldn't get there, but they can't stay," Williams said. "What we're doing here is important. We're raising money for them to continue their education, and when I receive one of them calls, I can tell them, 'Look, just give me a few days, and we'll take care of you.' And we can do that. We've done it."
With the backdrop of HBCU emblems, just right of a portrait of King with the words, "Yesterday's Dream, Tomorrow's Reality," printed along its bottom, the breakfast served as a means to remember what King stood for, what UNCF can do to preserve his legacy and how much can be savored now, in a time King foreshadowed all those years ago.
But the years have changed for UNCF. That day served as a microcosm of the image of UNCF. The men and women represented there were mostly older; the youth weren't well-represented, and that's something UNCF is aware of and wants to change.
"That's our challenge," Williams said. "We need to get them involved, and we're open to suggestions. The door is open, if they would come in and work along beside us. Because if you have a foundation, you want to build on it. You don't want to have to start over every time a new group comes in and you start at the bottom rebuilding."
It is a means of helping out the future while allowing the future to participate. If this doesn't occur, then organizations like UNCF will find themselves in a no-man's land in terms of growth. UNCF must stay connected to today's graduates and future leaders, fill them in on the importance of organizations such as their own, and then utilize the energy and resources these individuals provide without keeping them at arms length in a pseudo-attempt at inclusion.
"There has to be communication," Williams said. "We have to touch the lives of more people, and we can do that by getting out into the community. Because otherwise, it feels like an exclusive club you got going, and they don't hear about it."
Los Angeles philanthropist and entrepreneur Bernard S. Kinsey was the keynote speaker. Kinsey and his wife, Shirley, own and operate the Kinsey Collection: Shared Treasures of Bernard and Shirley Kinsey, which is an assortment of acquired art and artifacts that tell the deeply rooted story of the African-American experience in the United States.
Kinsey spoke on the responsibility of the UNCF and its supporters to continue to align itself in a way that will honor its past, build on its present and prepare its future.
Attending college fairs and putting on the annual Evening of Stars event is a way to keep the UNCF name on the tips of tongues, but it must stay steady in developing that deeply rooted appreciation for who the organization is and has been in order for it to continue to grow.
Actress and philanthropist Vanessa Bell Calloway, who introduced Kinsey, always returns to UNCF and to her community because it was bred in her to do so. She still remembers her first breakfast, and her children have benefitted from her associations with others within UNCF.
"The people know the importance of it and the reason why they're giving," said Williams, as he already had payments for next year's breakfast in his pocket.
UNCF can still continue its longstanding legacy of helping young people achieve their higher education dreams, but it understands it will need to continue to plant seeds in the next generation, so when the current primary supporters can no longer do so, the next group of leaders are ready to take the organization into the next 25 years.