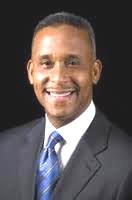 Meharry Medical College, training ground for many of the nation's healthcare professionals of color in the last century, announced Monday that Dr. Wayne Riley, its popular president, had chosen immediately to go on sabbatical."
"We fully support him in this personal decision," said a statement from Dr. Frank Royal, a 1958 graduate of the institution and chairman of its board of trustees.
Royal nor other officials of the college responded to requests for illumination on Riley's sudden departure. The board had met in Nashville over the weekend as the college held commencement week reunions and graduation Saturday of about 500 students.
Riley could not be reached for comment.
In recent months, Meharry has been wrestling with city officials over the future of Metro General Hospital, the city's only public hospital and the healthcare facility used by the college as a training facility for its medical and dental students.
The college has been mounting a major campaign to gather support for keeping the hospital open, despite its operating at a loss and major cost to the city.
Meanwhile, there have been a variety of ideas advanced by others, several of which would significantly impact Meharry in a negative way. One consultant's report suggests cutting the hospital's services significantly. Others have talked of combining Meharry with one of several other healthcare providers in Nashville, ranging from Hospital Corporation of American to Vanderbilt University Hospital.
The city is expected to decide what to do by the end of June in time for the start of its next fiscal year.
Meharry, which had a modest endowment of $121 million as of last November, is in the midst of a new construction campaign, including a new medical science building and renovation of several historical facilities on its campus.
Known for his energy and people-friendly manner, Riley's career has been one of an up-and-coming medical practitioner who is medically smart and business savvy. He was chosen from a pool of more than 100 prospects who wanted the job.
In a Diverse interview a few months after he was on the job, Riley spoke enthusiastically of his challenge.
"Sometimes you get the delusion the world began when you started," he said. "My job is to build on (the work of my predecessors), tell the Meharry story incessantly and articulately.""