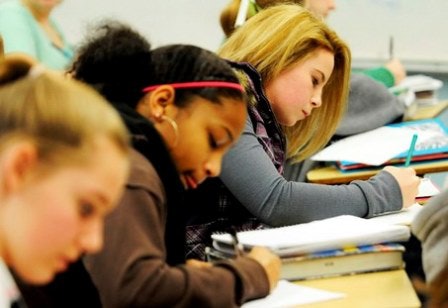 TAMPA, Fla. – County school superintendents told the state Board of Education on Tuesday that a recent legislative bill allowing high school students to take as many dual enrollment courses at colleges as they can handle will cost districts millions of dollars that their budgets can't support.
Pinellas School superintendent Michael Grego said the bill will cost districts between $40 million and $60 million per year. While the state funds K-12 education at five hours daily, schools may have to provide eight hours of classes to meet the mandate. Dual enrollment courses count as college credit, allowing some students to finish their college and university studies quicker.
Grego told the panel that he would be meeting with St. Petersburg College, which has offered to help offset some expenses in unorthodox ways, such as facilities sharing, but those plans are not firm as yet. He agreed that dual enrollment classes should be expanded, but reminded the panel that the students are getting college credits for free, while the schools must use it as part of their grading proponent.
"We may be able to compensate," he warned, "but some other districts may have to drop their dual enrollment programs because they will not be able to fund them."
Calling the situation a "cost shift," board member Kathleen Shanahan said the board had not been aware that the bill carried a significant cost. She said the board has been spending 95 percent of its time on K-12 education and expecting the colleges to run with minimal supervision. "College presidents are political animals when it comes to this. I find this disrespectful," she said. Chair Gary Chartrand suggested a task force would be put together and for further legislative action on this matter next session.
In other action, the panel heard from key Florida Department of Education managers tasked with moving the Common Core project forward. Common Core is a set of shared K-12 academic standards being adopted by Florida and 44 other states and are designed, supporters say, to make U.S. children more competitive academically with their counterparts around the world.
The managers said Florida schools are upgrading computer technology and adding Internet bandwidth, implementing new curriculum and teaching methods and getting rural schools equal access to online studies and testing.