Cheyney University—which hails itself as the nation's first historically Black college and university—is the latest HBCU to experience a swift change in leadership, about a month before undergraduate students are scheduled to return to campus for another academic school year.
Dr. Michelle R. Howard-Vital, the school's president for the last seven years, abruptly announced Thursday that she would officially be retiring on July 31 as the head of the Pennsylvania school located about 25 miles outside Philadelphia. That news was accompanied by the fact that the university's current Provost and Vice President of Academic Affairs, Dr. Phyllis Worthy Dawkins, immediately will assume the day-to-day functions of the state-supported university.
Vital or Dawkins could not be reached for comment.
"Things have not been going well for sometime," says one college administrator who sometimes clashed with Vital, but who asked to remain anonymous. "Student enrollment is down and morale has been at an all time low for sometime. To be fair, she wasn't responsible for all of the school's problems, but I think she has become ineffective."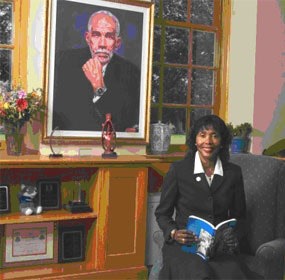 Vital arrived at the rural campus school in 2007 after an impressive career in higher education as interim chancellor at Winston-Salem State University. She was also the associate vice president for academic affairs at The University of North Carolina, General Administration―Chapel Hill and held administrative posts at The University of North Carolina at Wilmington; Edinboro University in Edinboro, Pa.; Chicago State University; and the Harold Washington College in Chicago.
"Biblical scholars say the number 7 in the Bible signifies completion," Vital said in a statement released by the university. "My last day will come on my seventh anniversary. Cheyney University has been a challenging and rewarding experience that I will cherish. I leave knowing that I've accomplished much to benefit the university."
During her time at the helm, Vital presided over a number of bold initiatives, including the construction of the university's first residence hall in more than 30 years and a new science center, which will open this fall. She was also heavily active on social media, helping to promote the university's brand.
But early into her presidential tenure, she was dogged by allegations of financial mismanagement, and the university's support-staff union called for her ouster at a public rally.
Robert W. Bogle, who chairs the university's Council of Trustees, said that he and other trustees will not be rushed into finding Vital's permanent successor and will first meet with Chancellor Frank T. Brogan, who presides over the Pennsylvania State System of Higher Education, which is made up of 14 colleges and universities, including Cheyney.
"This is an opportunity for us to go and look at the school from many different perspectives," said Bogle, who is the longtime publisher of The Philadelphia Tribune, an influential Black-owned newspaper. "This will enhance, if not ensure, a positive future for the university."
Bogle said that it was Vital's choice to retire.
"This is a decision she has made," he said. "I certainly feel she accomplished many things during her time here, but I believe she had many challenges too, particularly with students who come to us needing financial aid support."
Vital said that she will relocate to North Carolina with her husband, Geri R. Vital, who also worked as a lecturer in the university's Graphic Design program.
"We will certainly miss the students, faculty, staff, and alumni, but we believe that Cheyney University will thrive," she said.
Jamal Watson can be reached at jwatson1@diverseeducation.com. You can follow him on twitter @jamalericwatson.