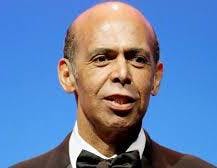 WASHINGTON ― It's not just the economy that's jobs driven anymore. A growing number of colleges and universities are partnering with employers to train students with the skills they will need to break into local industries—letting the jobs lead the way.
At a national summit hosted by STEMconnector, higher education professionals and business leaders met to discuss and share best practices on collaborations between employers and colleges and universities. The summit, Advancing a Jobs-Driven Economy, was held Oct. 7-8.
"I would say nearly every good or great job requires STEM skills at this time," Rob Denson, president of Des Moines Area Community College (DMACC), told Diverse on Tuesday.
Denson added that there is a "skills gap shortage" nationally that colleges and universities can play a crucial part in addressing. "Every one of our students wants a good job. The good jobs are there. We're the connector to make it all happen," he said.
DMACC's partnership with Accumold, a micro molding company, is one example of the kinds of collaborations between higher education and business going on across the country. Denson and Roger Hardens, president and CEO of Accumold, created a scholarship program to enable new Accumold employees to  earn a two-year Tool and Die Associate of Applied Science Degree, while working at Accumold part time. Once their education is complete, graduates of the program move on to a full-time position with Accumold.
"We're all about supplying skilled workforce to business," Denson said.
Representatives from the United Negro College Fund (UNCF) spoke at a panel discussion titled "The Diversity Opportunity: An All-Inclusive STEM Economy" on Wednesday. The panel addressed weaknesses in the K-12 educational system that are leaving minority students underprepared to pursue STEM-related fields if they choose to go on to college.
Dr. Michael Lomax, president and CEO of UNCF, told the panel that minorities still face barriers to college and career success.
"This is not just a Black or Hispanic issue. This is an American issue," Lomax said. "We've got to build a real sense in this country that our kids can compete with the best kids in China, the best kids in India, and the best kids in Western Europe."
Dr. Wayne Watson, president of Chicago State University (CSU), told the panel that he wants his students to take advantage of the growth in the oil and natural gas industries in neighboring states, such as North Dakota. But to do so, they need training in STEM.
CSU, which is 84 percent Black, runs a PREP summer program for STEM awareness to inspire students in middle school and high school to take math and science courses.
"We put them through a summer program and when they finish, they have been exposed to physics, to chemistry, to math, to technology. Their lives have been changed," Watson said. "We believe in STEM, but it must be contextualized."
In 2014, the American Petroleum Institute (API) and the Illinois Petroleum Institute (IPI) inaugurated a joint minority internship for two CSU students. The partnership is another of the collaborations celebrated at the summit.
Rebecca Winkel, economic analyst at API, represented API on the panel. She said that API decided to create the internships after doing some soul-searching on diversity and inclusion in the field.
"A few years ago we started taking a really hard look at the workforce in our industry," Winkel said. "That was a hard conversation for us to have."
The conversation resulted in a report prepared for API by IHS Global Insight, "Employment Outlook for African Americans and Latinos in the Upstream Oil and Natural Gas Industry." According to the report, baseline industry growth in those fields could result in the creation of 227,000 jobs between 2010 and 2020. A projected 35 percent of those jobs will be held by minorities.
Though the majority of the jobs will be blue collar, they will still require STEM training. "We have taken that report and it's been a catalyst for us to form partnerships with institutions like CSU," Winkel said.
The API report also found that data from the National Center for Education Statistics suggest that, between 2001 and 2010, African-American students chose and completed four-year college degrees applicable to the oil and natural gas industry at one-fifth the rate of the total student population. For Hispanic students, the rate was about one-half over the same time period.
"I think what (a college has to do) is when you look at an individual, you got to look at him and say, how do we maximize that individual's strengths?" Jim Clifton, CEO and president of Gallup, told Diverse. "This country has got to maximize the strengths of every single individual or it's going to be hard for us to keep up."
Clifton identified job creation as one of the most significant challenges for the U.S. in the coming years.
"The great American Dream, at least over the last 100 years, has been to have peace, have a family," he said. "The great American dream has changed to having a job."