Higher education's role in helping college campuses and their communities find answers and solutions to the string of tragic confrontations between police and civilians grew in significance this past weekend as deadly violence erupted in Baton Rouge, rattling a Louisiana city that was already trying to make sense of a police-civilian shooting a week ago.
The presidents of the city's two public universities, both urban institutions, expressed concern about the impact of the violence on their community. They said, in letters to their employees, students and their parents, special steps were being taken to enhance campus safety and security. They also said counseling services would be made available to staff and students in light of the incidents in Baton Rouge and other cities.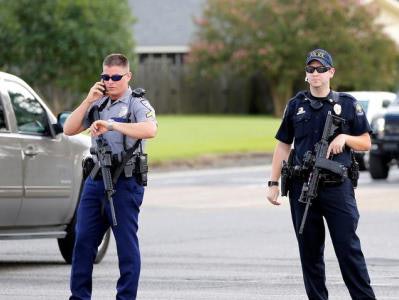 "Today's unfortunate incident is a challenge for everyone trying to come to terms with how we move forward as a city to coexist peacefully," says Southern University System President Ray Belton. Belton also serves as chancellor of Southern University, Baton Rouge.
Last Friday, Southern, Baton Rouge provided facilities for a crowd of nearly 5,000 people who gathered there for the funeral services of Alton Sterling, a Black resident of Baton Rouge who died as the result of a Baton Rouge police shooting earlier this month.
"It has been a difficult two weeks for the city of Baton Rouge and for the nation," said F. King Alexander, president of Louisiana State University (LSU), told Diverse. "All of the Baton Rouge community is grieving, and our hearts go out to all those who have been impacted by these tragic events. LSU is committed to working toward a peaceful and inclusive community."
Belton and King said their respective institutions had activated special emergency measures that enhance campus security and are offering counseling assistance for employees and students who feel that they may have been affected by the tragic incidents.
A similar appeal for civility was made by veteran political leader Kip Holden, a Southern University graduate who is mayor of Baton Rouge and parish president.
These incidents in Baton Rouge did not happen on any university campus or on some site under an institution's policing responsibilities. Still, says one former federal higher education official with deep roots in Baton Rouge, the incidents should reinforce the need for urban institutions of higher education to become more involved in their communities.
"Everybody will be impacted by all of this," said Leonard Haynes, a retired veteran official in the U.S. Department of Education who was recently appointed Distinguished Adjunct Professor at the John Glenn School of Public Affairs at The Ohio State University. Haynes says the incidents of recent days hit him even more, personally, as Baton Rouge is his home town, Southern is his alma mater and he has served at the institution in three different administrative roles.
Urban universities need to do more in their respective communities to help improve the lots of those who have much less, says Haynes, who cited Baton Rouge's Scotland Community as an example of a community that for decades has existed in the shadow of two well known state institutions yet has changed little in the last 40 years.
"You've got to figure a way to get the universities to engage with their community," says Haynes. The tragic incidents of late in Baton Rouge, Dallas and other cities "demonstrates there is an important role for urban universities," says Haynes to help combat the current cycle of tragic incidents, regardless of their roots.
"We join the nation as we mourn these senseless acts," said Kentucky State University President Aaron Thompson. "We pray that as a country and as citizens of the United States, we unite to overcome this rash of violence," he said in a community letter, echoing other higher education administrators across the country.