When South Carolina State University (SCSU) opens its doors this month to begin a new school year, its staff , faculty and students will greet its ninth chief executive in a decade — James E. Clark, a seasoned corporate executive recently appointed president of the struggling institution.
Clark's debut, itself a matter of controversy in South Carolina higher education and political circles, is the latest chapter in a growing drama about the unusually high turnover of presidents of historically Black colleges and universities (HBCUs) after decades of leadership stability.
Time of turnover
As the new fiscal year began July 1 for most of the nation's institutions, at least 10 HBCUs were looking for permanent chief executives, according to data collected by the Washington, D.C.-based Thurgood Marshall College Fund (TMCF). Half a dozen others had appointed new leaders (presidents or chancellors) within the past year, having replaced a chief executive who had served less than two years.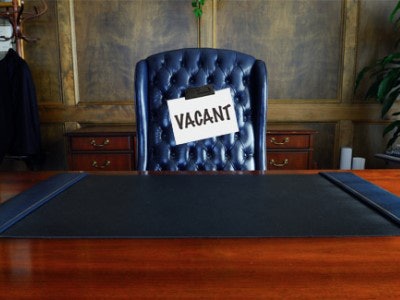 People knowledgeable of the circumstances surrounding many of the vacancies say they are rooted in a myriad of reasons, some common and others specific to that institution. Regardless of the roots, the bottom-line impact on all of them is troubling, they say.
"It's huge," says Johnny C. Taylor, president and chief executive officer of TMCF, when asked to describe the impact on an institution of not having a permanent president.
"It exacerbates a school's situation," says Taylor, who views the HBCU dilemma from the corporate donor's perspective. His organization raises millions of dollars each year for scholarships to attend HBCUs.
"So many of our schools are tuition dependent and increasingly in need of outside donor investment," says Taylor. "Those donors value leadership stability significantly," echoing what he hears from donors and voicing sentiments similar to others knowledgeable of the current climate.
"If you don't have a president, the institution is weakened," says Dr. Daniel Reneau, interim president of the University of Louisiana System, which includes troubled Grambling State University. "Grambling … has experienced an unusual number of leadership changes in the past 25 years," says Reneau, who served as president of Louisiana Tech for 26 years until retiring in 2013.
Reneau, who says he recalls the stable leadership years of decades past at Grambling, says his goal this summer was to have a new Grambling president hired and in place for the new school year. In June, Grambling lost its most recent president, a rookie as a chief executive, less than a year after he started. That departure was the third for Grambling in two years, according to university officials.
Meanwhile, searches continue at such historic institutions as 150-year-old Fisk University, the oldest institution of higher education in Nashville; Cheyney University of Pennsylvania, the Commonwealth's only state-controlled HBCU that hired a seasoned higher education administrator as interim president; and Kentucky State University, where a rookie interim president was installed in May.
­The latter interim president follows the resignation of Raymond Burse, a seasoned business executive with deep Kentucky roots who came out of retirement two years ago to help the state revive its only HBCU. Burse offered no specifics about what had prompted his resignation.
A few months earlier, Burse had publicly circulated a letter to the university community saying plans by the state's new Republican governor were such that the school would have to plan for closure in a few years if the governor's budget plans for the next few years were imposed.
In some instances, institutions have improvised with administrative bandages that help cover wounds created by leadership instability. Fisk, for example, does not formally acknowledge it does not have a president. It just identifies as president the Fisk friend and supporter who came out of retirement to run the university for free until a president is chosen. ­ at vacancy has now run more than a year.
­The University of Louisiana System bypassed any formal titles in June, when it announced the "resignation" of Grambling's president. The system said Leon Sanders, Grambling vice president of finance and administration, would be the "person in charge" and "handling operations" until a president was hired.
Top reasons for woes
­Those who have watched the HBCU roller coaster ride in recent years say several trends have emerged amid a convergence of related events.
Taylor offers several reasons for the turnover in HBCU presidents, noting the presidency of any institution — large, small, public or private — is a tough challenge magnified by the historic and current hurdles facing HBCUs.
Of his top three woes facing HBCUs is Taylor's sense that institutions are bringing people "not ready" to be a college president, too many boards are "very unclear" about their roles ("many want to dive deep" into an institution's operations overstepping the roles of presidents), and, in the case of state-supported institutions, governors and legislatures are appointing people of a lesser leadership capacity than they would for positions on boards of the states' flagship institutions.
"If you have a totally unsophisticated board, you have a recipe for disaster," says Taylor.
Reneau says he is not as familiar with the troubles at other HBCUs. He did have some specific thoughts, though, about Grambling, drawing from his years of tenure administering a public college.
"Grambling has gone through a series of presidents who haven't worked out and didn't fit," he says, stressing "fit" is an essential ingredient for the likely long-term tenure of a president. "Every institution has a unique and distinctive culture."
­The short tenure of many presidents may have stemmed from a cultural misfit more than the individual's ability to actually run an institution. "You've got to fit in the culture," Reneau says.
A cultural fit is what Clark says explains why he was chosen as SCSU's new president, having served as a member of an interim board of trustees created by South Carolina's legislature in the spring of 2015.
­The interim board worked closely with SCSU's interim president to help stabilize the institution's business plan and finances and convince the state legislature this spring to forgive $12 million of the institution's state loan. ­Those actions collectively helped the university retain its full accreditation in June with the Southern Association of Colleges and Schools Commission on Colleges (SACSCOC).
Before the month ended, praise for the interim president was drowned out by news of Clark's selection. A veteran corporate executive, Clark, 63, had been serving on the interim board of trustees of the university.
"I have the full support of the governor, the House and Senate, and board," says Clark. "­That minimizes the likelihood of failure," he says, noting the board wanted a person with a "certain set of skills" and has set no turnaround timetable beyond expectations for a steady recovery of the institution.
In Texas, a rookie board of trustees president and new institution president debuted this summer at Texas Southern University. So far so good, says board Chairman Derrick Mitchell, a prominent Houston attorney, noting he is aware HBCU leadership ills are a topic of discussion.
"My job is to help him make as many public introductions around the state as I can," says Mitchell, referring to Dr. Austin Lane, Texas Southern's new president.
Lane, 45, has worked in Texas higher education for many years, most recently as an administrator at Lone Star College, one of the state's major community colleges.
Mitchell says the tasks ahead are real challenges, including boosting enrollment, retention and graduation rates (now at 6 percent for four-year counts). Mitchell says he and Lane will be partners in pursuing these goals.
"I think it's important for the board chairman and new president to be closely aligned and in contact a lot," says the rookie chairman of the new president as he ticked off a list of places to go and people to meet. "We can avoid landmines. I can help him."
Correction: An earlier version of this article erroneously included Tuskegee University among HBCUs engaged in a search for a president. Dr. Brian Johnson has been the university's president since April 29, 2014.