Dr. Benjamin F. Payton, who served as Tuskegee University's president for nearly 30 years, died Wednesday at Fort Myers, Fla., at age 83.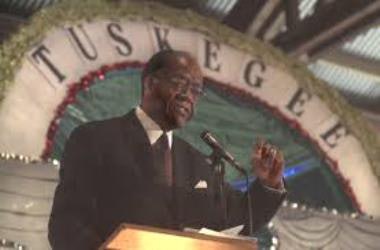 Under Payton's guidance from 1981 until 2010, the historically Black institution made the transition from Tuskegee Institute to university status. During that period, more than $300 million was invested in capital improvements and student scholarships. In addition, the university's endowment grew from $15 million to more than $102 million.
Payton received his Bachelor of Arts degree from South Carolina State University in 1955; Bachelor of Divinity degree from Harvard University in 1958; Master of Arts degree from Columbia University in 1960; and Ph.D. from Yale University in 1963.
"Tuskegee University is deeply saddened at the loss of the university's fifth President, Dr. Benjamin F. Payton," said the seventh and current president, Dr. Brian L. Johnson. "Our thoughts and prayers are with his family and the entire Tuskegee University community."
Before taking the helm at Tuskegee University, Payton led Benedict College in Columbia, S.C., from 1967 to 1972. He also had leadership stints at Howard University and the Ford Foundation.