"It's not usual for an educator to get an F minus in something," says higher education legend Dr. Johnnetta B. Cole, during a recent conversation with Diverse.
"I've tried to retire three times before," she says.
However, she has come out of retirement repeatedly to work with her peers in the world of education, putting her "low points" in context. "I have done so, because if there is something you think you could do, you should," she says proudly. Cole's thoughts about her life and career came during a brief break from a demanding schedule. She is set to begin a new chapter after officially retiring this month as director of the Smithsonian National Museum of African Art after eight years.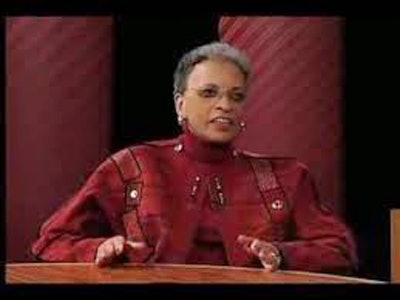 "I'm going to retire from the Smithsonian," Cole politely stresses, hoping to make it clear she does not intend to retire anytime soon from her lifelong career as an anthropologist, educator, author, and humanitarian.
"I think I can be useful," says the 80-year-old wife, mother of three sons, a stepson, and grandmother of three grandchildren.
Indeed, those who have known Cole as peer, mentor and inspiration sound as optimistic as she is about her next step, following her tenure at the Smithsonian, serving as president of Spelman and Bennett colleges, teaching at several universities, earning a Ph.D. in anthropology, authoring half a dozen books, and being awarded more than 50 honorary degrees.
"She is a phenomenal person," says Lezli Baskerville, president of the National Association for Equal Opportunity in Higher Education, the national professional trade association of presidents of historically Black colleges and universities (HBCUs). In 2006, Baskerville nominated Cole for the organization's new award recognizing "exemplary presidents and chancellors."
"She personifies the word trailblazer," says Dr. Belle Wheelan, president of the Southern Association of Colleges and Schools Commission on Colleges (SACSCOC).
Wheelan says Cole, the first female president of Spelman College, "has always been a supporter of women in education."
Early beginnings
Cole credits "Southern Black folks" as "the folks who grew me up."
They "believed in education like the devil believed in sin," says the Florida native, who, in 1953, was admitted to Fisk University at age 15.
Suddenly, life dealt her an unexpected blow. Her dad, a graduate of Knoxville College, died. Her mother, a graduate of Wilberforce College, and her older sister, a student at Oberlin College, persuaded young Johnnetta to withdraw from Fisk and transfer to Oberlin to be with her sister. Like Fisk, Oberlin was a noted liberal arts college.
By today's rigid national standards, Cole would be counted as a dropout from Fisk, as it only officially recognizes graduates as alumni. However, Cole proudly considers herself "a Fiskite." In fact, she sends Fisk a contribution every year, she says, despite having graduated from Oberlin more than 50 years ago.
"I never in my life thought about anthropology," she says, adding, "I was going to be a baby doctor. Let's do a shout-out for good liberal arts education."
She had signed up for an anthropology class taught by Dr. George Easton Simpson, a teacher who promised he was not a bore.
"The first day after I left that class, I knew I wanted to be an anthropologist," Cole says.
By 1967, she had earned a master's degree and a Ph.D. in anthropology from Northwestern University and was ready to emulate the style of Simpson.
Just as she cites Mary McLeod Bethune and her successor, the late Dorothy Height, for their inspiration, Cole names two people as the "most important" mentors in her professional life — Marian Wright Edelman and Dr. Donna Shalala.
Edelman, founder of the Children's Defense Fund and a Spelman graduate, was chair of the Spelman College Presidential Search Committee when Cole was recruited to take the helm. Shalala was president of Hunter College and had recruited Cole to be a professor of anthropology and director of the Latin American and Caribbean studies program. Shalala recommended Cole to Edelman for the Spelman post she was hired at in 1987 and served for a decade.
"We have remained in touch all these years," says Cole.
Fundraising successes
Having received a solid handoff from outgoing Spelman President Donald M. Stewart, who had served 10 years at the institution's helm, Cole wasted no time building on his gains.
She became a salesperson's salesperson, one whom her late dad, an insurance salesman, would have been proud of. Within a year of taking the Spelman job, she announced a $20 million gift from Bill and Camille Cosby. It was the largest gift given to an HBCU ever. Soon, she announced the receipt of $37 million for the university endowment from the DeWitt Wallace-Reader's Digest Fund.
The fundraising led to an endowment of more than $140 million, having started with just over $30 million. It continues to boost the ability of Spelman to start new programs and help pay the education costs of many women who lack funds.
The success of the campaign helped Spelman become the No. 1 regional liberal arts college in the South in 1992, according to U.S. News & World Report. The honor is what Cole calls "outward acknowledgment of what I saw every day."
It also reminds her of one of the continuous low points of her career — losing students for financial reasons.
"When anybody wants to get an education, it's shameful they can't get it because of money," she says.
Cole came out of retirement to help Bennett College get in shape, as it faced the possibility of losing its accreditation. While she was there for only five years, observers say it was the right five years.
The same is true, some say, about her decision to pursue her longtime love of art by taking on the director job at the Smithsonian National Museum of African Art.
While she has had successes at the museum, the learning curve has not been without bumps. For instance, the museum received criticism over the merits of an exhibition of African art from the personal collection of Bill and Camille Cosby. Cole was consistent and politely brief in defending her decision to keep the collection on display.
"One does what is right," Cole says, responding to why she stood her ground. "The exhibition was about the art."
She notes the display was not about Cosby or his career.
Words of wisdom
"While I'm always touched when young folk say they are inspired and follow in my footsteps, I respond by saying, 'Be inspired, but find your own path,'" she says.
"Collaborate. You'll get so much further working with others than trying to do anything on your own."
"Keep learning," she says. "That's why I'm happy at the museum." Since she is not a trained museum person, listening and learning have been assets.
When not in the office or on the road searching for donors of art and money, Cole cherishes her personal life. Enjoying jazz, which she calls "Black improvisational music," is something she will forever relish.
She also makes sure that she and James (J.D.) Staton, her supportive husband of nearly 10 years, celebrate their life together. For instance, on the 30th of each month, they give each other a wedding card.
She counts her marriage and the monthly card exchange a recurring A grade for her life transcript.
It may offset the occasional F she has received as an educator.