Feeling respected is gratifying. Every word you utter is sage. When you enter a room, the energy moves toward you. Yours is the knowledge of impacting change through every action. It feels like being a god.
For minority and female bosses, seldom do these feelings apply.  Despite having held high managerial roles for well over a decade, the opposite is often my experience. The authority of my role is constantly questioned, similar to what teachers and professors who are women and/or from underrepresented backgrounds report. I am often in circumstances where I must point to authoritative, constitutional charters regarding the role I inhabit: faculty handbooks, bylaws, and precedent.
The reality reminds me of the notion under President Obama's administration of "the party of 'no'." People who remember that period in American political life also recall the scream of "you lie," hurled from the halls of Congress. The esteem that Obama scrapped and scraped and toiled — with the utmost dignity and poise — to earn is casually handed to his trust-fund successor, whose benighted buffoonery is treated with the gravity given to sages. This leadership contrast exposes the truth, with nightmarish severity, that even the most credentialed boss, when black, or brown, or in high heels, faces scary challenges, in the shadows of spoken realities.
There is a dearth of data on the experiences of women leaders, and even less regarding minority bosses, although there is anecdotal evidence. Much of the literature of workplace dynamics focuses on dealing with a "bad boss," or the employee who is passed over for promotion because of race or gender. How to manage up, as it were, with a Black boss if you are White, for example, is a topic infrequently covered. The impact of these workplace dynamics on the woman or underrepresented leader, moreover, is not widely discussed, nor is the intersectional aspect: What if you are a White woman with a Black male boss? White man with a White female boss? As I have written about elsewhere, it takes a great deal of fortitude and dignity to manage one's own emotions in the face of the ceaseless onslaught against the self and the undermining of workplace progress that can ensue. More important than how I feel, however, is the impact on work culture. Bias against women and minority bosses threatens the progress of projects and curtails the collective vision for the organization.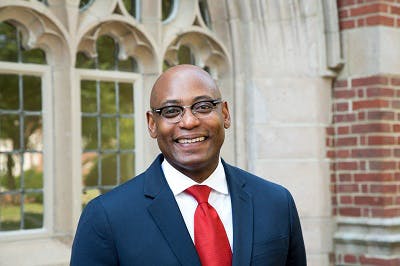 A framework that improves the capacity of women and minority bosses helps all others in the organization. Here are five scaffolds:
Be aware: The first step in remedying any problem is awareness. I have spent a good deal of my own time in leadership pretending that 1) those I managed were objective and were not evaluating me based in any way on my Blackness, and that 2) if they were biased, I could overcome their bias by being the "good Black." This is the politics of respectability that has been exposed in recent times as futile. The reality is that biases are unconscious, and no amount of my gentile behavior or good deeds can mitigate implicit and invisible preconceptions and their repercussions. White fragility means that my management, even at its most careful, will break things. There is evidence that even if mandatory training has its own challenges, a starting point of implicit bias training and awareness, both of the stereotypes and of the reality of fragility, can help.
Adopt a growth mindset: This is directly linked to awareness and implicit bias training. Everyone can grow beyond their particular mindset to become more actively anti-racist or feminist. Your perceptions of your boss can evolve, as can your boss. Approaching each person and interaction with curiosity opens the option that the experience-as-it-was is not necessarily the experience-as-it-will-be.
Be forgiving and compassionate: We are all imperfect. Perhaps your female or minority boss isn't incompetent. Compassionate thinking flips the standard "you got here because you're Black" into "she has overcome a great deal to be in this position. Wonder what it took?" If the boss for whom you are cultivating compassion make a mistake, perhaps they are human, rather than inept. They are people who feel pain, love, hate, anger, and a range of other human emotions. Hopefully, they see that in you as well. Mutual respect, mutual correction, mutual improvement.
Communicate, communicate, communicate: Honest communication is necessary. "Do you know that you tend to interrupt me when I speak?" "I find your tone overly combative. Is that your intention?" Such statements could easily be rejoined. "I have had to assert myself for much of my life. As an African-American in my position, it feels like people tend to look down on me or beyond me." "I hadn't noticed I was doing that. I'll be more aware in the future." Being silent helps nothing. Communicating for the purpose of evolution gets back to growth mindsets and compassionate interaction. The work of communication is never complete.
Be mission-driven: People do not have to break bread together or even like each other to do good work. Beyond "I" and "you,"the organization's mission should drive every activity, creating collaboration, friendship, and even love (e.g., Bonnerup and Hasselager, Love and Loneliness at Work) within the group, whether peer-to-peer, or boss-to-subordinate. The mission saves the system from its shadow.
Dr. Patrice Rankine is dean of the School of Arts & Sciences and professor of Classics at the University of Richmond.