Dr. Joseph Helble has been named the next president of Lehigh University. He starts Aug. 16.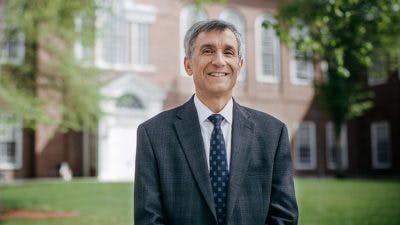 Helble is currently the provost at Dartmouth College. He previously served as dean of Dartmouth's Thayer School of Engineering and  a professor of engineering.
Helble holds a bachelor's degree in chemical engineering from Lehigh and a doctorate in chemical engineering from the Massachusetts Institute of Technology.
"During Helble's tenure as dean, the engineering school saw a sharp increase in the percentage of women engineering graduates. In 2016, Dartmouth granted 52% of its undergraduate engineering degrees to women, making it the first national research university to award more bachelor's degrees in engineering to women than to men. The national average in 2018 was 20%," according to Dartmouth officials.