At the Florida Board of Governor's meeting last Tuesday, board member Alan Levine said that he believes Gov. Ron DeSantis will move forward with signing SB 7044, officially changing policy across public post-secondary institutions that includes Florida's institutional accreditation standards.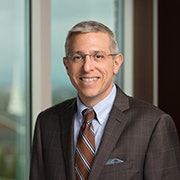 Beginning Sept. 1, 2022, institutions will be prohibited from being accredited by the same accrediting institution from a previous cycle. This means that, roughly every five years, institutions must begin the process of gathering information needed by new accreditors and apply.
The Board of Governors promises to include leaders from Florida's public institutions in the conversations. They aim to have a more thorough plan for implementation by August.
Dr. Christy England, vice chancellor for the State University System of Florida, said that the board has already begun the process of connecting with identifying accrediting agencies for their institutions and looking at the pros and cons of having more than one accrediting body in the state.
Traditionally, institutions in Florida are usually accredited by The Southern Association of Colleges and Schools Commission on Colleges (SACSCOC). SACSCOC's accreditation spans the U.S. south and is one of six regional accreditors. SACSCOC accredits four-year, two-year, research one institutions, and community and technical colleges.
SB 7044 bill could change the role SACSCOC plays in Florida, and scholars worry that the cost and labor of reaccreditation will potentially harm those institutions with fewer resources.
SACSCOC's authority was called into question in Florida after issuing letters to the University of Florida (UF) and Florida State University (FSU). The letters, sent as part of SACSCOC protocol, contained information published in the media regarding incidents of potential interference with academic freedom and a potential example of undue influence in the search for FSU's president.
"When you're an accrediting body, you have to be careful about what you say. It could damage an institution," said Levine at the meeting, who added that the staff, faculty, students, and Board of Governors have worked for decades to make Florida's universities some of the top in the nation.
"It's really a good time to be asking the question, who is the right partner organization to work with?" asked Levine.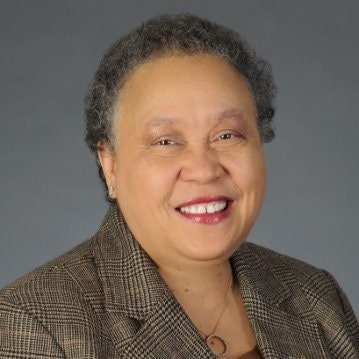 SACSCOC president Dr. Belle S. Wheelan said the letters are produced to let institutions know about allegations in the media, about potential threats to their accreditation status, so institutions can gather information and evidence. She said that the letters do not function in an accusatory manner.
"Nobody's picking on Florida," said Wheelan. "We don't want our institutions to be out of compliance. It jeopardizes their reputation, potential donations, and financial aid. We try to keep them out of trouble," she added.
The process of reaccreditation with different institutions "is going to cost time and money for the institution," said Wheelan. "Logistically, it will be very challenging for institutions. It's like getting divorced while you're engaged and planning a wedding."
A 2015 Vanderbilt University study found that, in total, colleges and universities spend about $27 billion each year to comply with federal requirements. Vanderbilt is also accredited by SACSCOC.
Dr. Travis C. Smith, a clinical assistant professor and program coordinator in the student personnel in higher education program at UF, said that it takes a lot of time to put together a package that meets the demands of the accreditation process.
"Right now, with SACSCOC, we understand what they're doing and have a nice grip on what they're looking for and their goals. If we chance every cycle, my program has the potential to be in constant flux." said Smith. "Change is good, but with no stability there could be collapse. We should always be looking at accreditation processes that create inequities, and no one is above approach. However, we should not be declaring war on one in particular."
In particular, Smith is worried about the weight the new policy places on institutions that are not equitably funded, like Florida's only public Historically Black College and University (HBCU), Florida Agricultural & Mechanical University (FAMU). FAMU representatives declined to comment on the legislation until it is officially signed and enacted by Gov. DeSantis.
Florida Memorial University President Dr. Jaffus Hardrick is keeping a close eye on the new legislation. Florida Memorial is a private HBCU institution and is not subject to the new policy, yet.
"As we know, in many of these types of situations, someone will want to make it apply across the board," said Hardrick. "When you start talking about accreditation and agency processes every five years, it's going to make it more complicated. And it's a costly proposition."
"It would have been advantageous if there had been greater conversations among the lawmakers pushing this bill with higher education administration to fully understand the implications," said Hardrick. "It will make a big difference to some of our HBCUs in the state, as well as Predominately White Institutions and Hispanic Serving Institutions."
Hardrick added he was concerned that the chaos that could be produced by this new requirement will ultimately be a detriment to the growth and success of Florida's colleges and universities.
"Just the process of having to go engage another agency to come in, evaluate all your academic records, your courses, your faculty and what the expectations are for each one of your degree programs, this is not something that can happen overnight," said Hardrick. "It's going to, at some point, put us in a position where people will start questioning the integrity of our degree programs. Although we have premier institutions, it will put other institutions at a sheer advantage because they wouldn't have to go through this."
Liann Herder can be reached at [email protected].